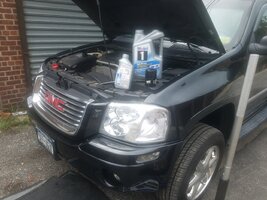 Oil change.... missing quart is was in the trunk. lol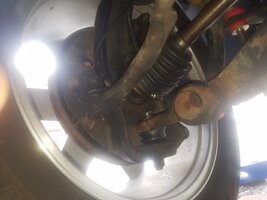 Had to make a repair to cv half shaft because the strap slipped of. I cut it off and slapped in a worm gear strap. I hope it holds.
I also swapped in new front sway bar bushings but forgot to snap a pic. I'll get a pic of the old ones when I get back home.