I think this would look sick. Relocate the turn signal to the clear reverse part of the lens. Use a switch back bulb to perform double duty of turn signal and reverse light. Replace the turn signal with an additional brake light.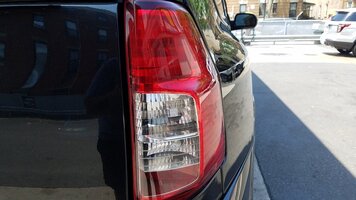 So this is the lay out as of now. I've got stock bulbs up top for running and brake 3157 then it's a red 3157 led for turns the lower on which I can't remember the bulb # is a weak as white led for reverse.
I know I can do a quad run brake on the top 2 but the lower I'm alright with the way I wired it into the lower bumper reverse lights. Just want better light output.
I'm looking into spider but I'm still thinking it over.