Original poster
Moderator
Finally got some good 35's to run and some new rims to replace my ones with some issues.
The new set-up is a set of 315-70-17 TreadWright Guard Dogs. Basically the old MTR tread on a BFG AT Carcass. These carcasses have the 3 ply sidewall. The unmounted height is right at 35 inches. The weight was about 76 lbs a piece. Actual tread measures about 11 inches wide. Which is interesting since the previous 305's were wider, but 315 and 11 inches seems to be standard.
The wheel are the Pro Comp 6032 in the new HD Chrome. There are a bit over 20 lbs and the size is 17x9. I like that the plastic center caps are bolt on. These wheels are light and the finish really is incredible. I think black rims look like cheap ghetto crap, so I knew with the discontinuation of the Knight Chrome I had to go with full chrome. My chrome wheels always get me home and dont look like spares doing it.
The combo gained me about 1.5 inches of ground clearance. The tires being a bit skinnier makes the truck seem taller and narrower, not a bad thing. The wheelwells are filled out better, but may have additional rubbing, although I doubt it is anything of consequence. My rear extended control arms do not appear to center the tires in the wells. Looks like an extention of more than 1/2 inch would be more appropriate, but Fishsticks said his 1 inch was too much.
I only drove around the neighborhood, under 30 mph, and these tires make more noise than the worn pro comp xtreme mt did. They do feel solid and smooth. Truck feels taller, but is very planted and not unstable feeling. Time will tell.
But what people want to see....pictures....
The rims and tires..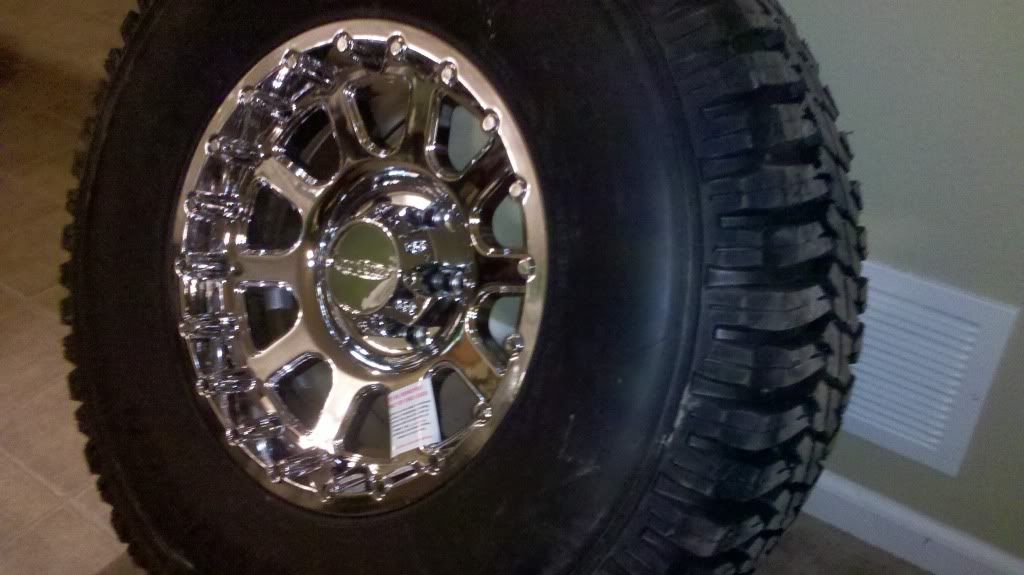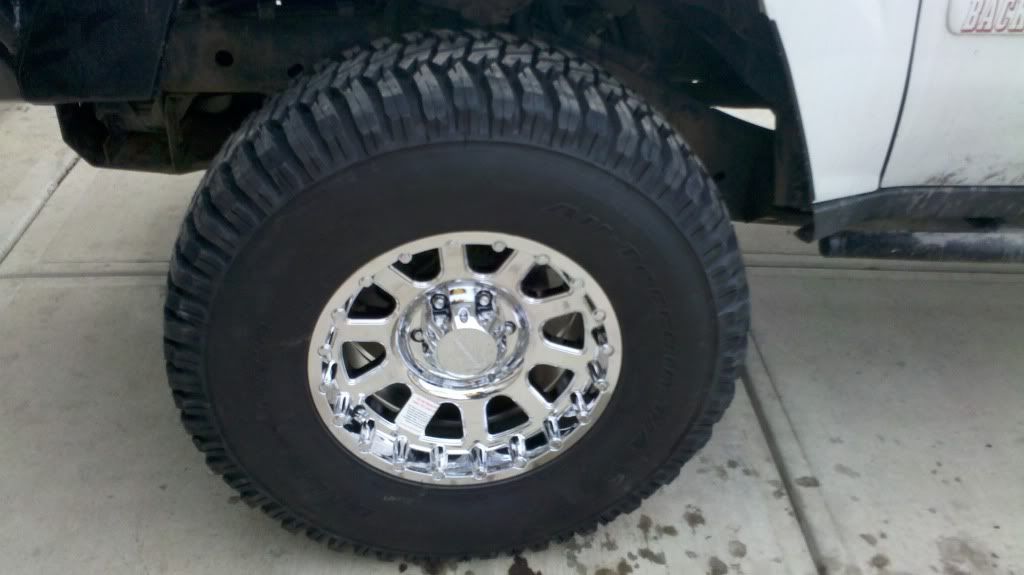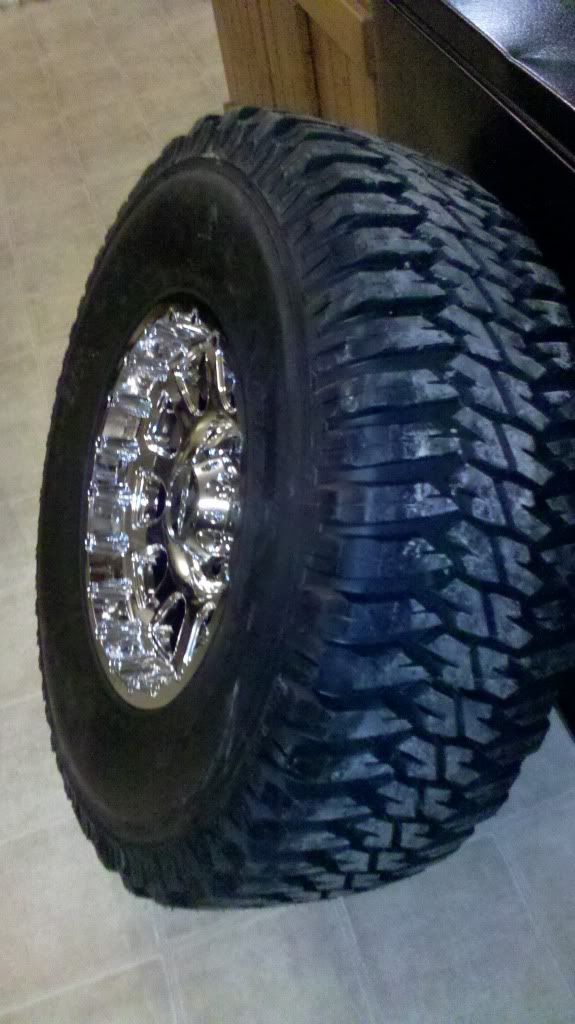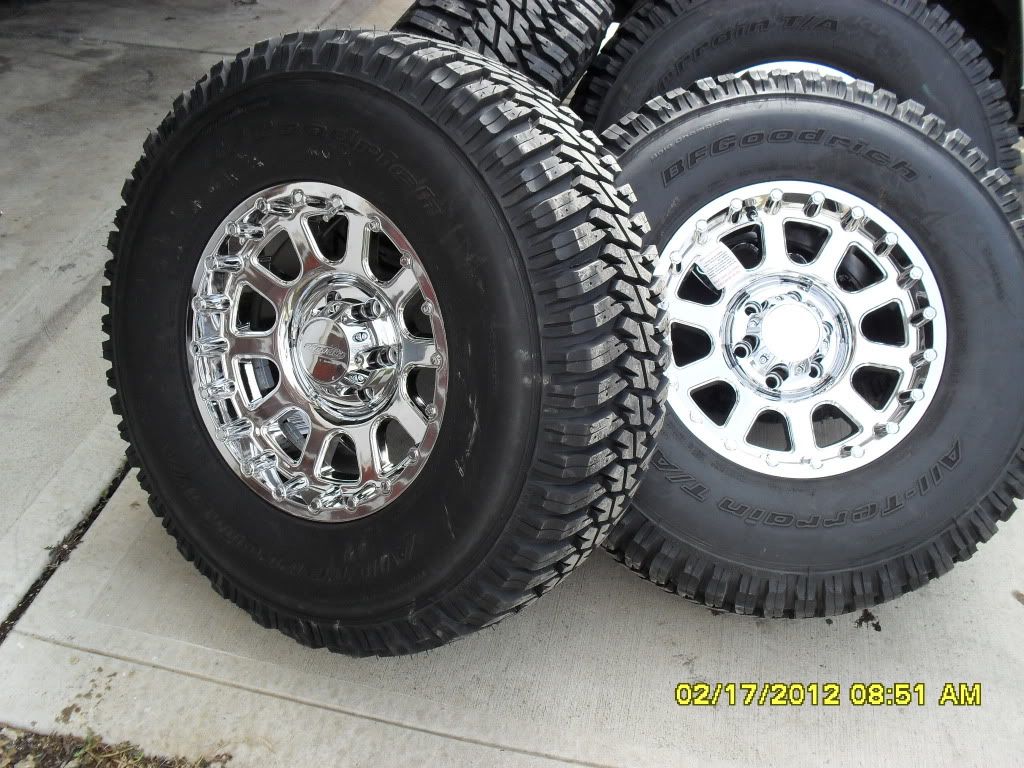 Old in front of new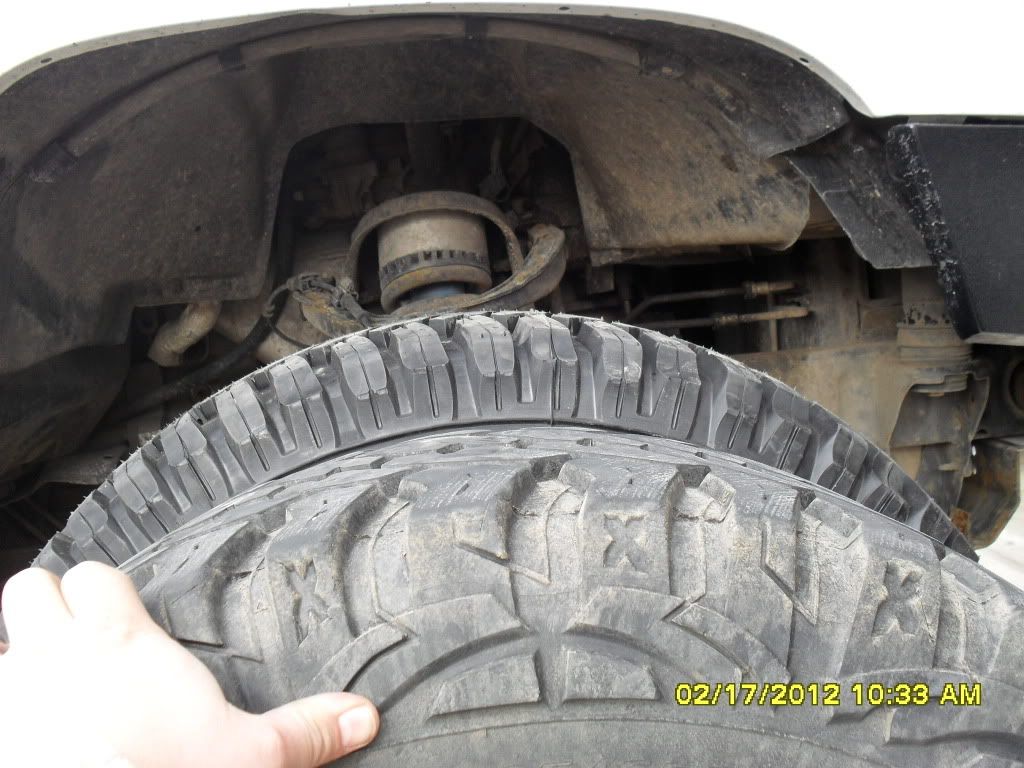 Old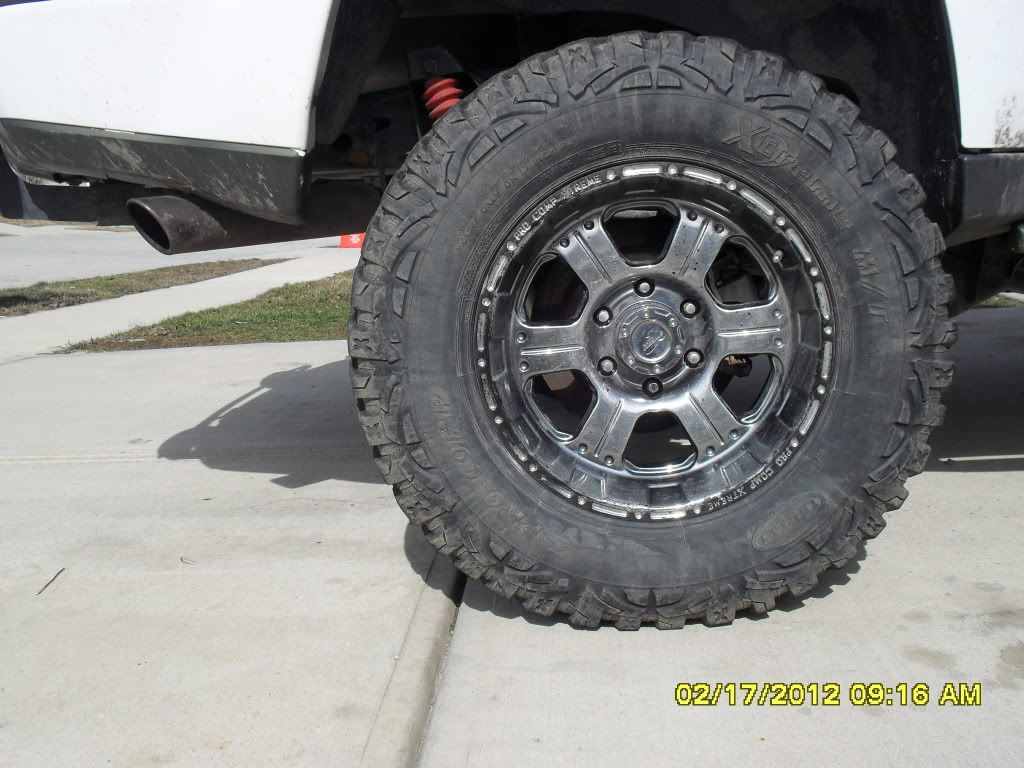 New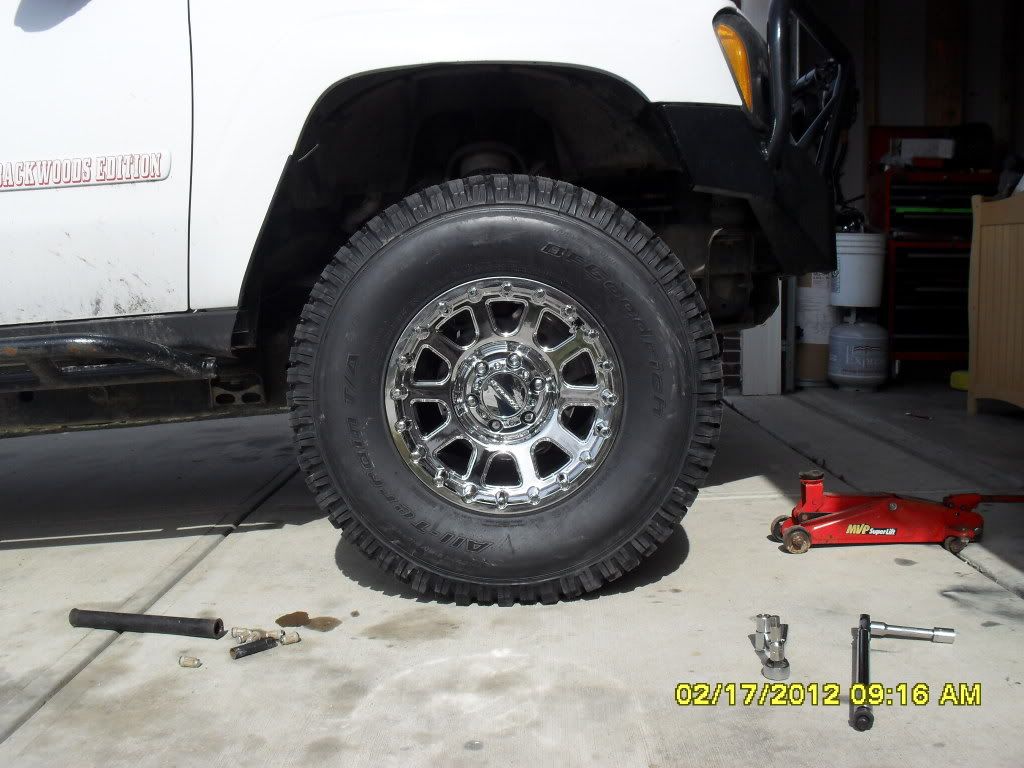 Some Measurements
Old Height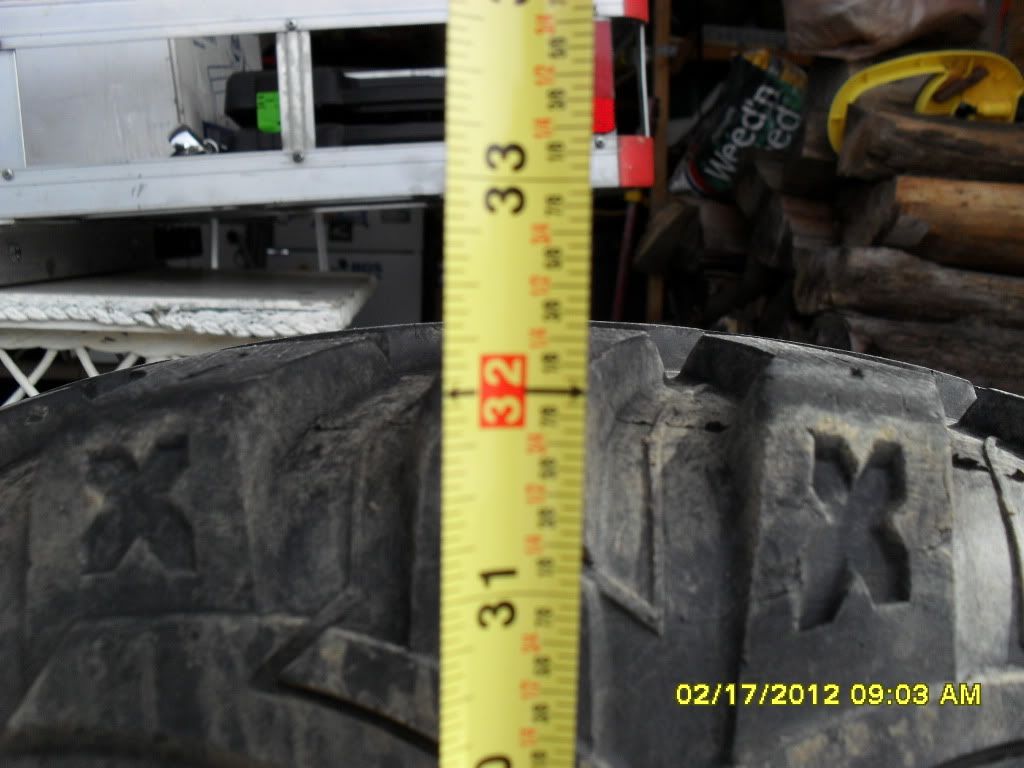 New Height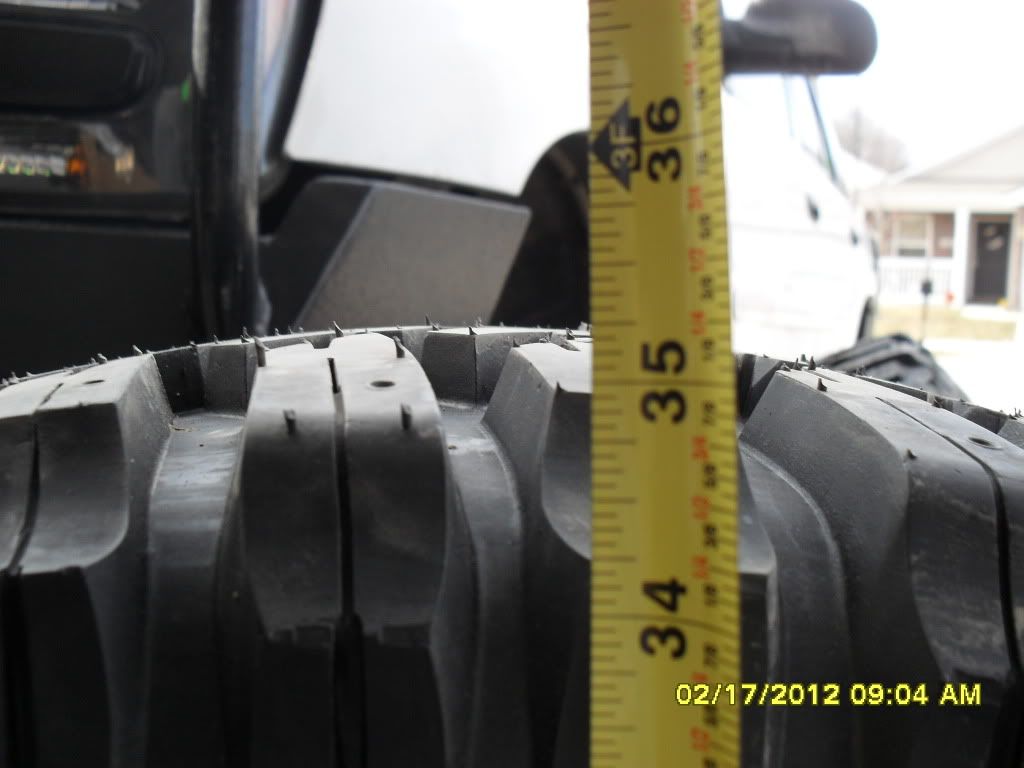 Old rear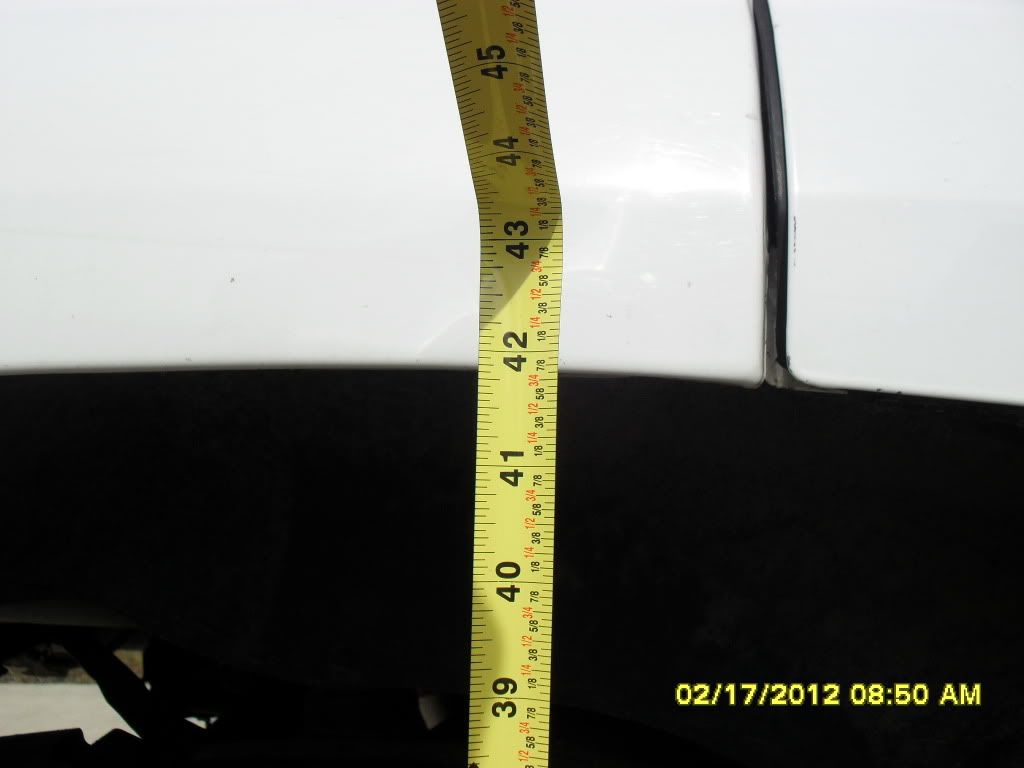 New rear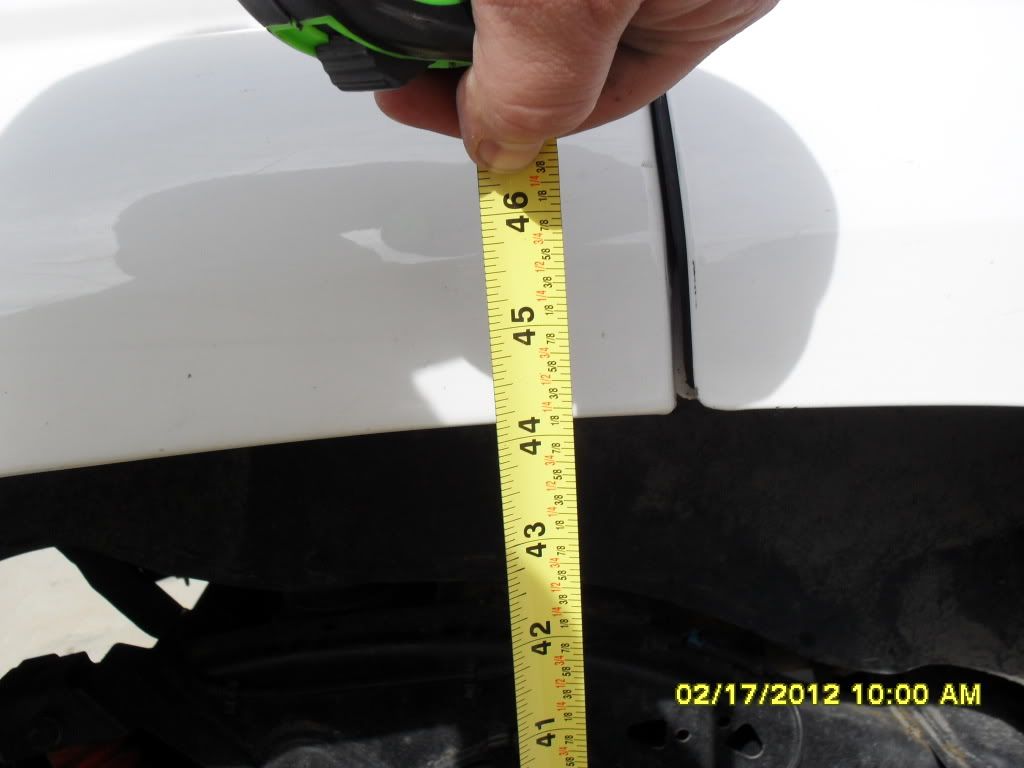 Clearance to cut front old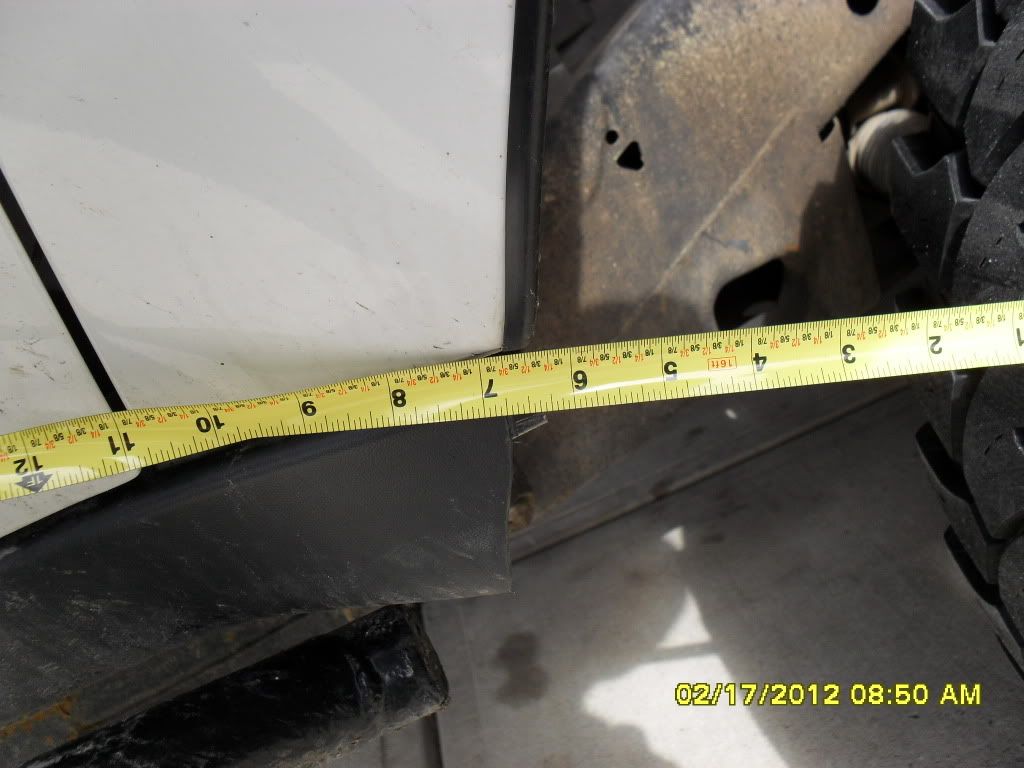 Clearance to cut front new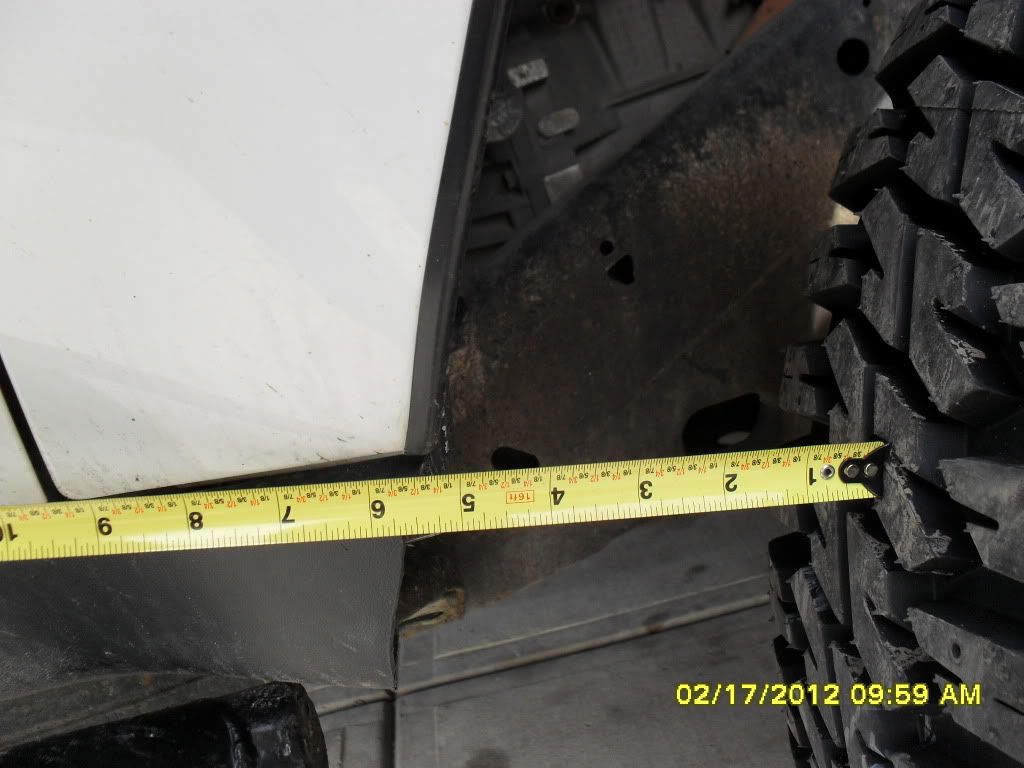 Tire to fender clearance old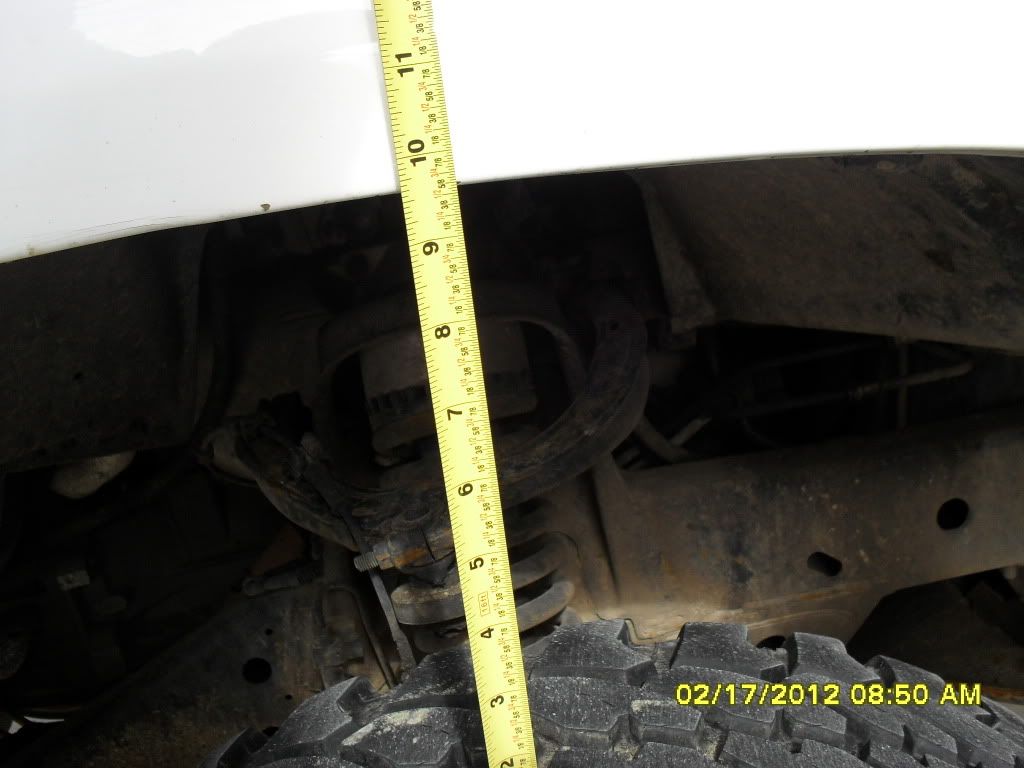 Tire to fender clearance new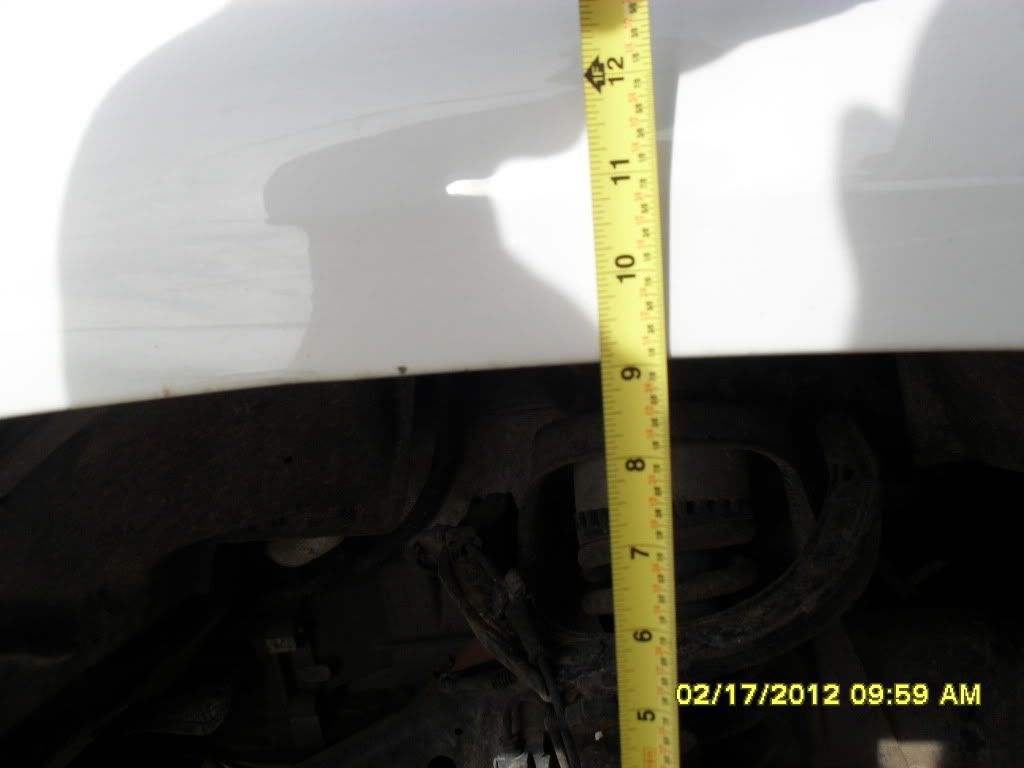 And just some pics of the stance and such