Hey Ya'll, got convinced to join by a few members over on trailvoy, fact is, anyone with enough sence to complete basic internet navigation is above most of the members over there. And I have a tendancy to follow intellegence.
Where to start. Well, how about something relevant to your nice little forum, if from nothing else to avoid the ban hammer. I own a 2002 GMC Envoy SLT. It is a demo model. It has the whole automatic windshield wipers, headlight washers, rear locker... It's all stock, I haven't modified it. I have another toy the beat on, more on that later.
I joined that site looking for a different tire type.
Speaking of money pit's...
Ladies and gentlemen, my Jeep, Roxie...
Started this little thing back in 2005. Been lifting scraping and beating the tar outta this ever since. If you zoom into the pic, and look at the front diff cover, you will notice I have custom diff covers, that match my screen name...
Without going too deep into plans, I have 1 ton axles and 42" tires going under her.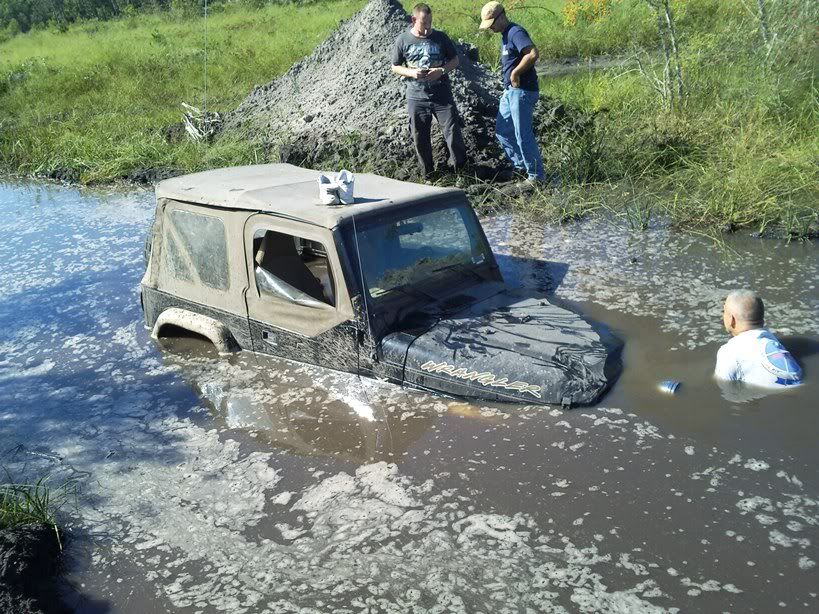 With those mod's streetablility becomes something of a problem. But, I have this Envoy that I can tow her around with.
Life moves on right!!!
Most of this post is copy and pasted from joining other forums, I grow tired of joining forums only to fine there is 10 great posts made over a 5 year span and the rest is written in that AOL giberish. I'm not a great speller, and I suck at grammer, but at least if I'm reading decent content, I can imporve myself.
Anyway, hello.