I lost my #5 fan speed yesterday while it was 85 degrees outside and could still hear the relay clicking when I switched from 4 to 5, so I figured it was time to start researching what the problem was. I learned a bunch from the old guard both here and on the old site, so I decided since this is a common problem and most likely will happen to everyone if they keep their truck long enough then there ought to be a resource available to people on the nation (visually at least) lots of how to's written in text.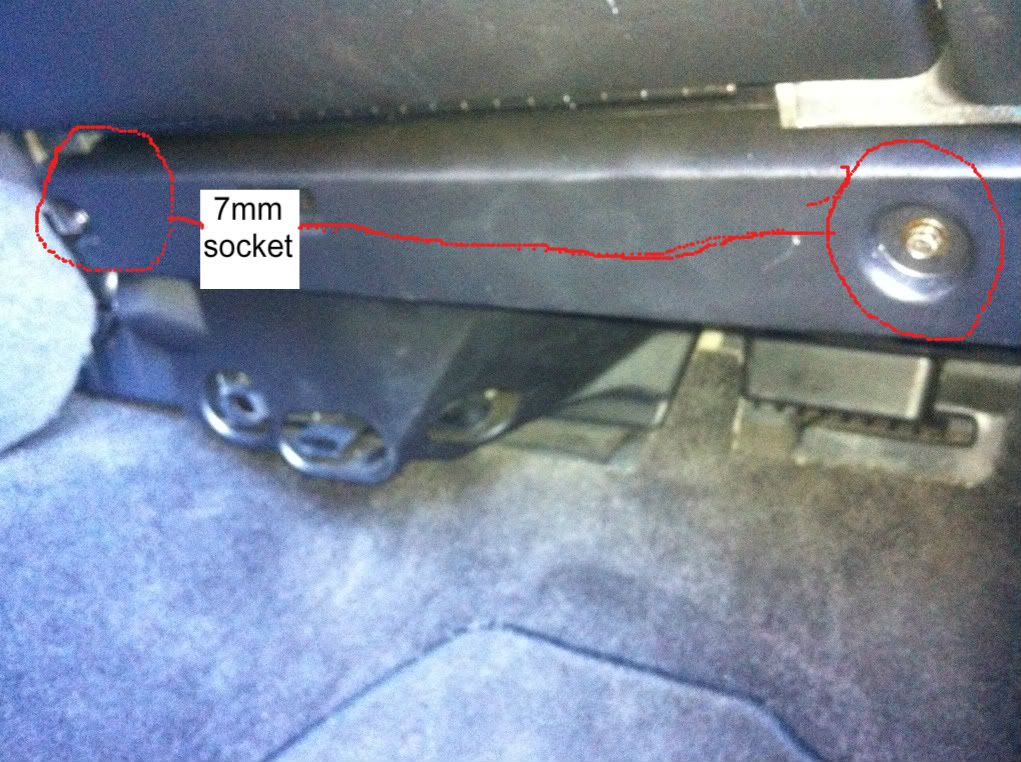 Remove this panel below the glove box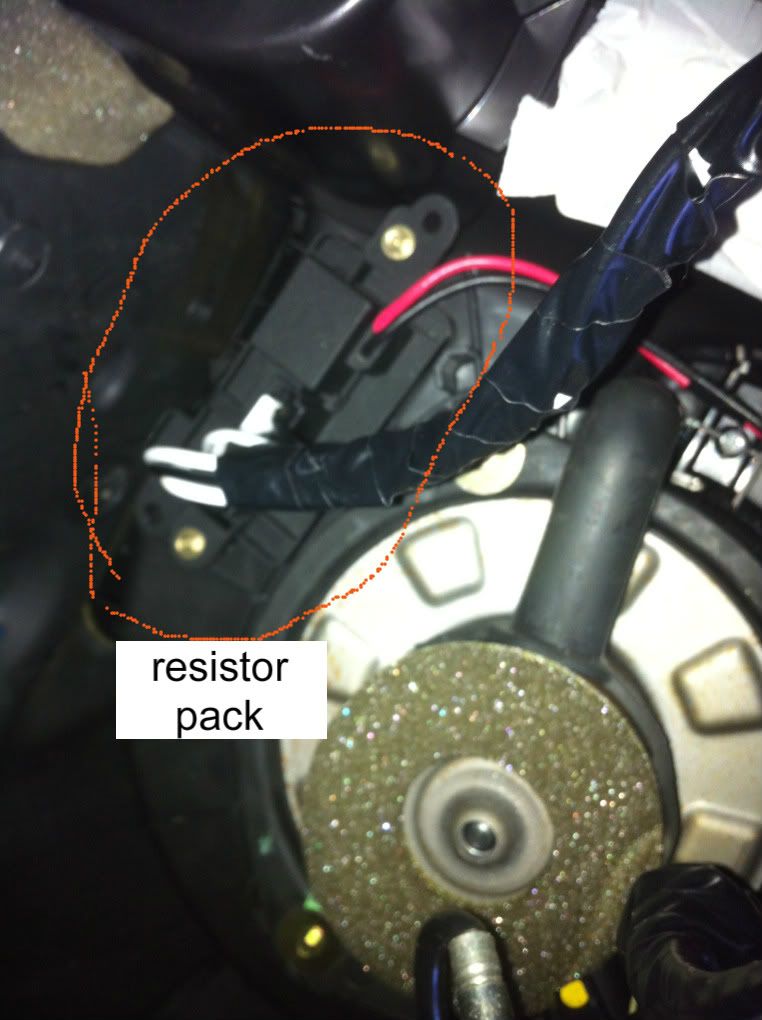 when you contort yourself underneath the panel after you've removed it and unclipped those 4 harnesses from it (little grey plastic retainers, I just ripped them out) you'll see the gold screws holding the resistor pack in, I don't remember what size but grab your 6 point mini sockets and go to town... After you've dropped it down you'll have to remove the connector from the blower motor itself, to remove that you'll probably be contortioning yourself with a set of needle nose or a screwdriver and reaching underneath it from the floor board. This is what you'll see after it's all disconnected.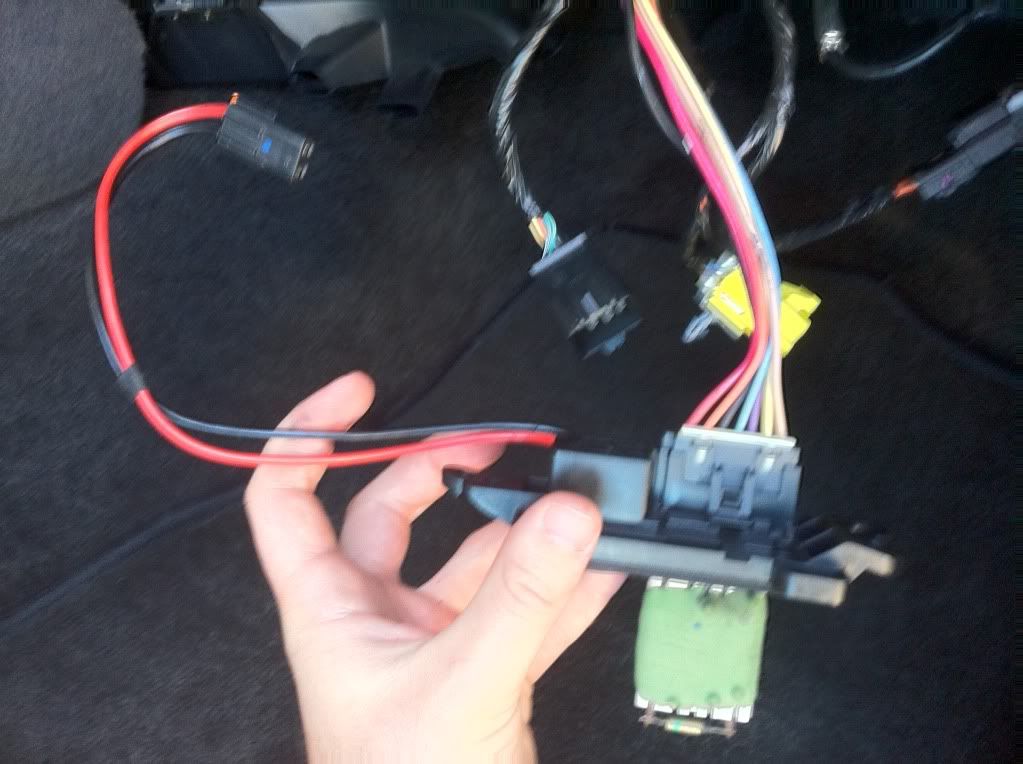 At this point you can either remove the connector from the resistor pack or it's melted in there from overheating and it won't come out to save your life and you need to just take the plunge and cut the wires off, but first I'd make sure you have a replacement set on hand. If you went to Autozone it'll look something like this.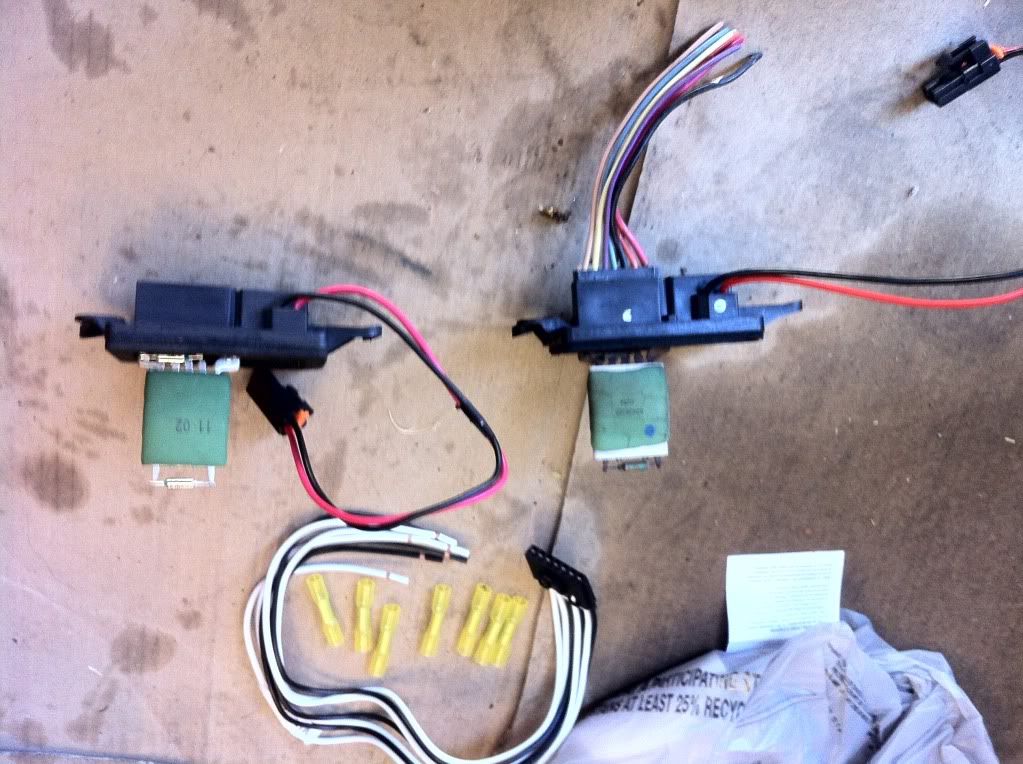 New one on the left, old one I cut out with wire cutters on the right and a new connector pigtail assembly with wire crimps below it.
This is the pigtail with new connector plugged in so I can start the crimping process and then electrical tape wrap and feed it through. At this point you'll want to feed the wiring harness that you cut off the old resistor assembly through the now lowered glove box like this.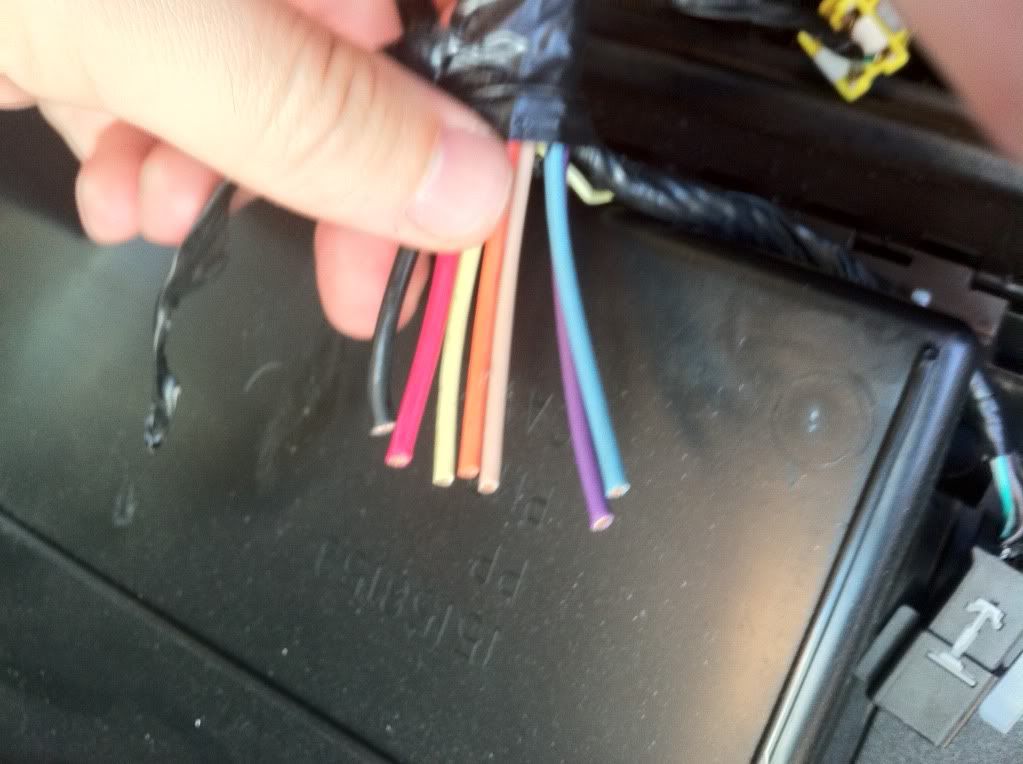 strip the wire ends so you can crimp them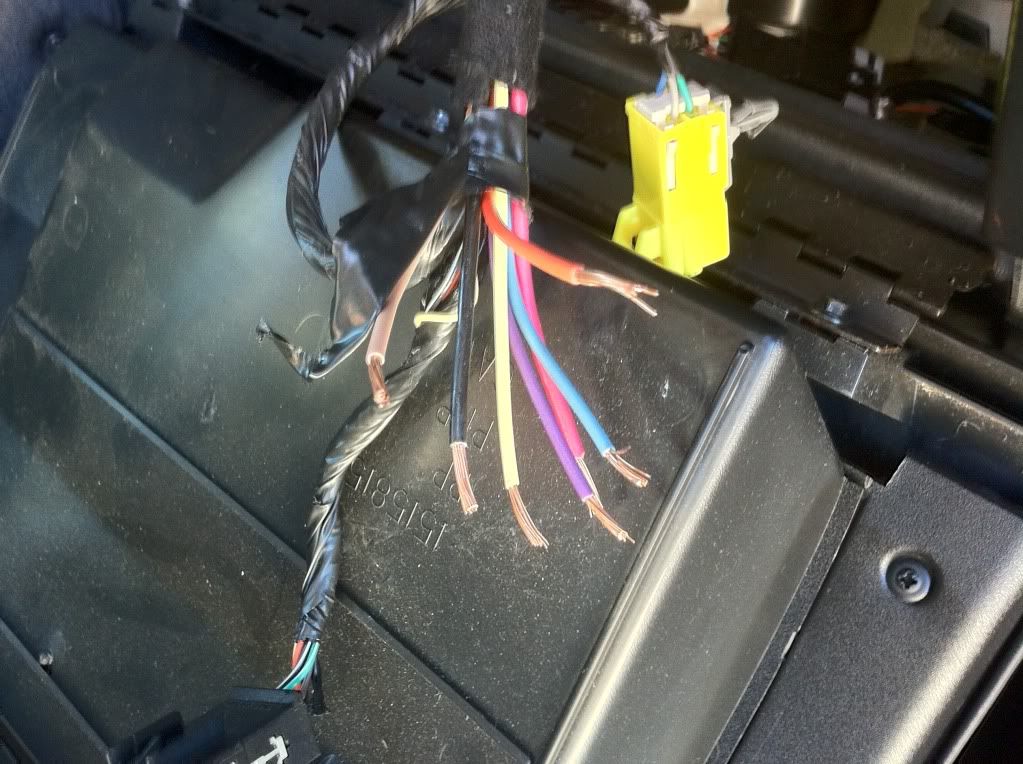 Using the old connector as a guide, start with the wires on one end and just do a one for one swap. The new connector I got only had black and white wires on it, not the rainbow colors like the old one.
This doesn't matter though, just start with one side and work your way over using the old connector you cut off.
This is what it will look like when you're done, only thing left now is to plug everything back in and test it to make sure it works.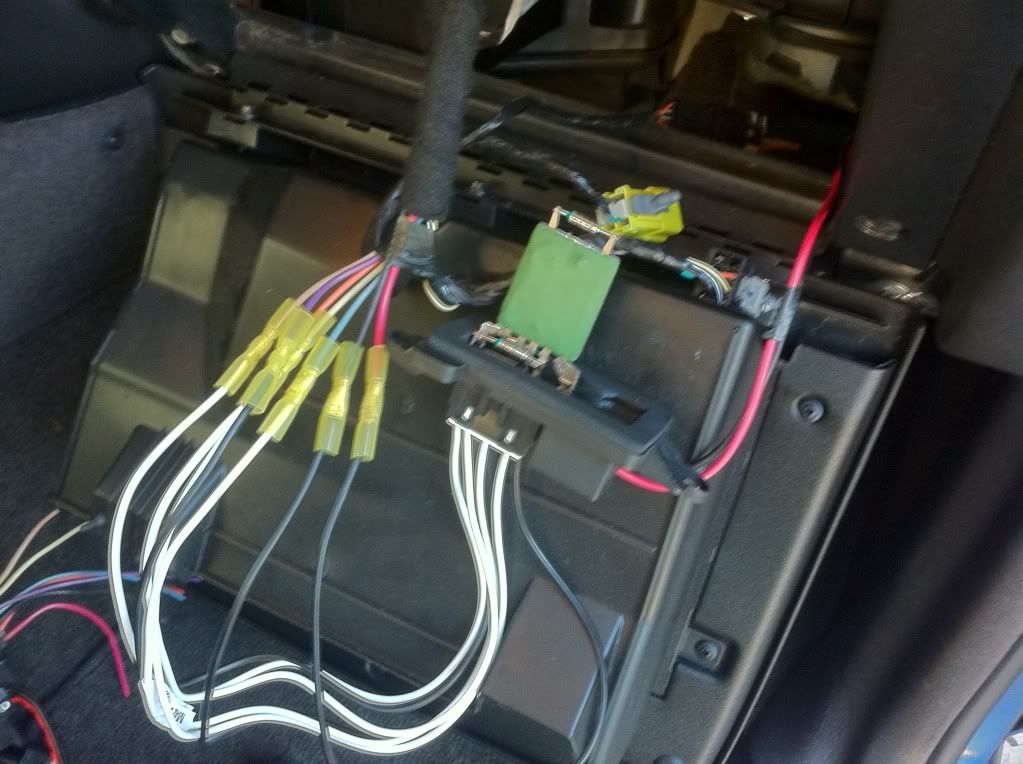 Everything worked on mine, all 5 fan speeds A-OK at this point. Now you'll want to wrap everything up neatly using some electrical tape to keep those wires from getting tugged out of their crimped position (they should be tight enough, but let's just assume they aren't and secure it anyway.)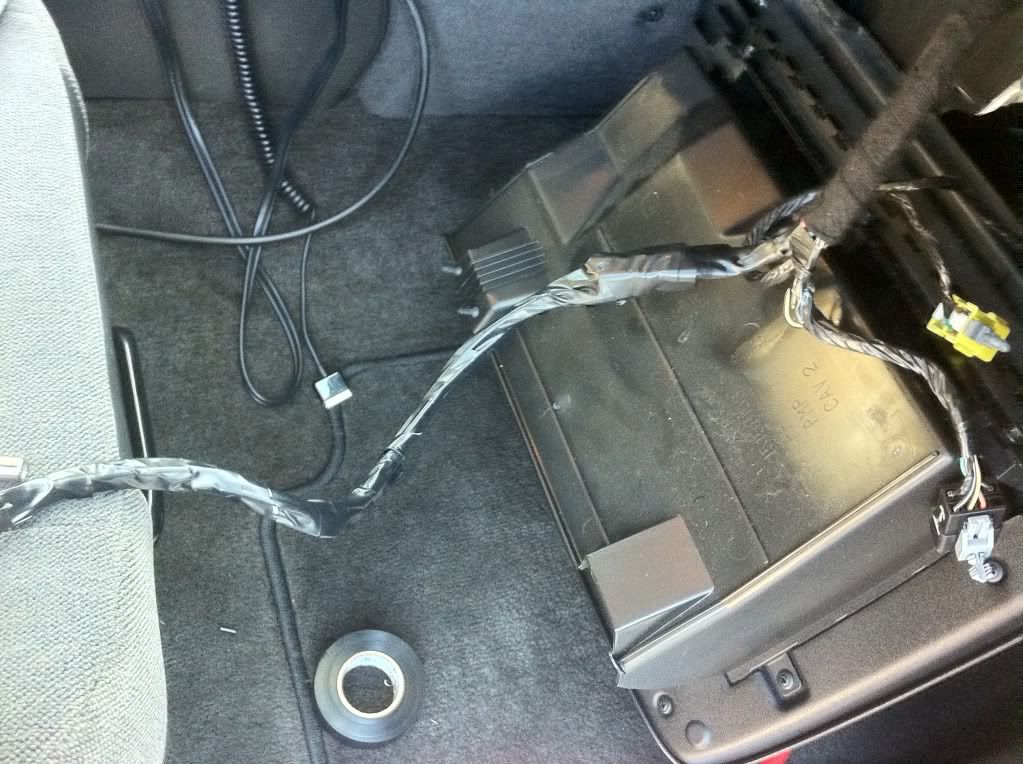 Now we just need to make sure everything goes back in place properly and the resistor pack is plugged back into the blower motor and we can put our kick panel back on. Now it's time to see what caused this whole mess, I ripped my old connector that was firmly melted in place on the resistor pack off and broke a few pieces of plastic off to see what the hell happened.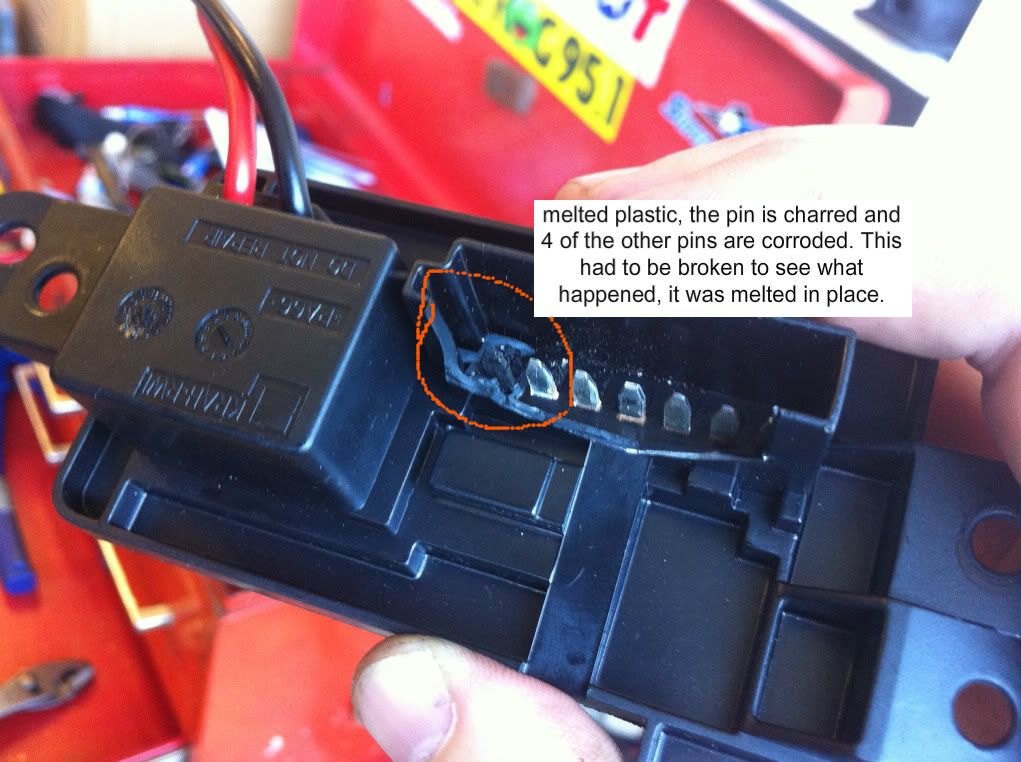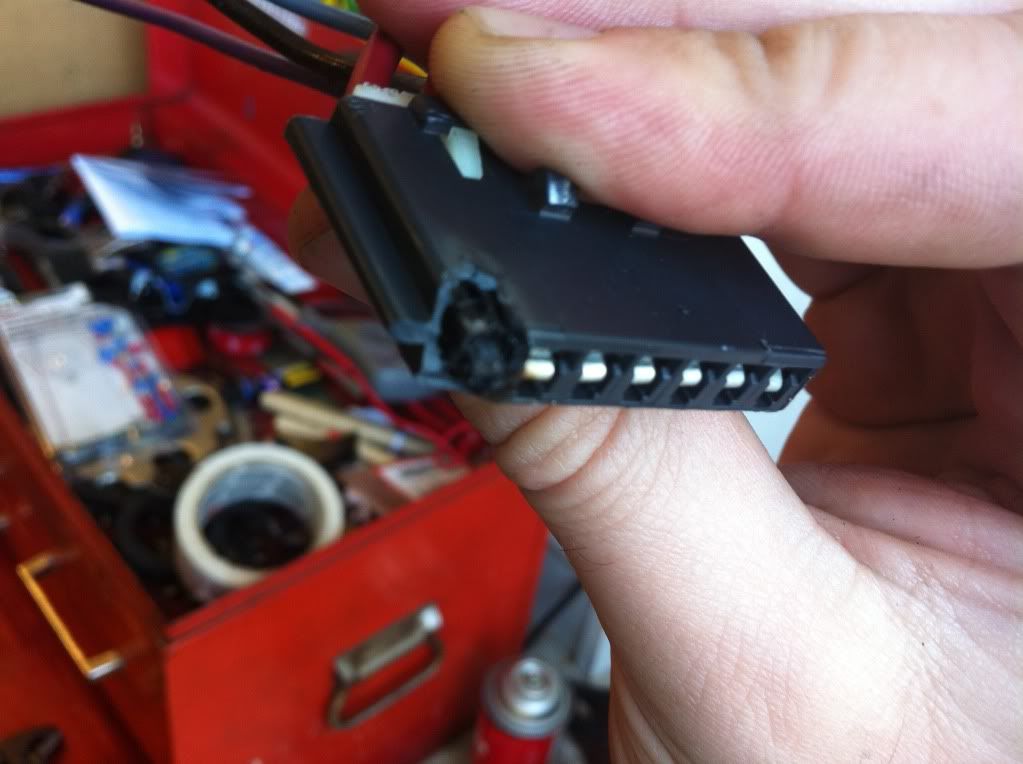 This is what happened to mine, probably most people's A/C fan issues with the same symptoms are due to similar failures. If you intend to replace the resistor pack, then you should most likely replace the connector as well. I picked them both up from Autozone for about 28 US dollars a piece. Good luck to each of you.