With the recent Flurry of Re-Builds taking place... and with the doubtful availability of useful Transmission Repair Fixtures...
(I've got a 2002 Trailblazer 4L60E on the Deck in need of a Re-Build that I keep Tripping Over).
THIS THING looks like a Pretty Damned Clever One. Yeah... Everyone will say...
"Hell... BIG DEAL, Bobby... I Could Make THAT Myself!"
Right
... Probably... But MOST of Us Won't.
And since it can be R&R'd from a
Typical HF Engine Stand
and looks sturdy enough for wrangling with GM Transmissions with Open Access to Three Axis of movement... it could prove a VERY Helpful Add-On for those of us who Need to Move a WHOLE LOTTA Repair Projects around from time to time
and NOT Hold our Work Benches HOSTAGE
: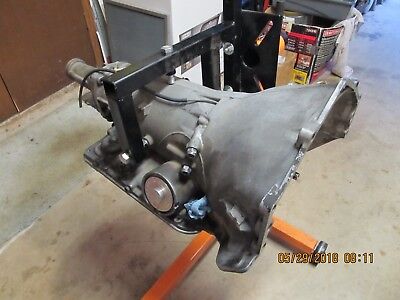 GM Transmission repair fixture. Bolts up to most engine stands. Engine stand not included. Made from 11 gauge steel that will easily support the weight of a fully assembled automatic transmission.
$150.00 might seem a Bit Pricey... But its made of Welded Square Stock Steel and is HEAVY ...So the
FREE S&H
offsets some of this expense: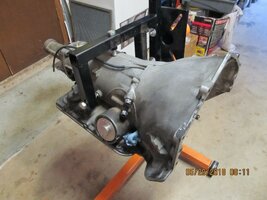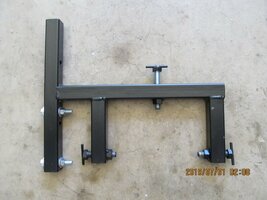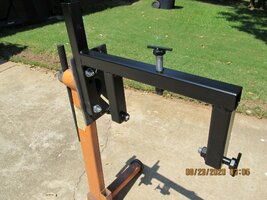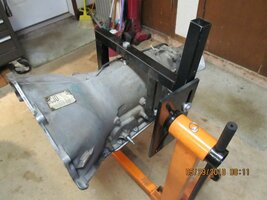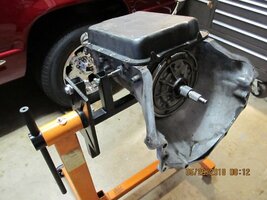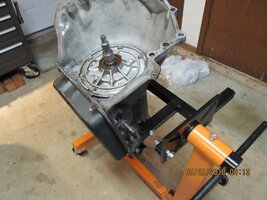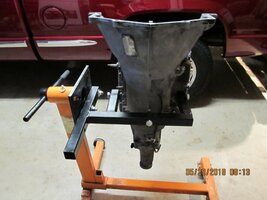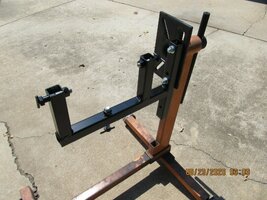 Dammit... I Just Talked Myself into it... NOW I WANT ONE!!!