Original poster
Moderator
The roof kind. What do you have, how is it mounted, things you would change, whatever. Lets see some pics and have some discussion.
I run a Yakima Load Warrior 44" x 39" x 6.5" with 18" Extention for a size of 62" x 39" x 6.5".
Bought it used on CL like this.
I did not trust the stock crossbars and repurposed some Thule Aluminum bars by drilling them and using a 3/8' bolt and washers to attach them to the roof rack. The washer slides in the stock roof rack channel and seems to provide plenty of strength. I also drilled the crossbars just outside of the stock channels and made some mounts for my hi-lift with carriage bolts, aluminum spacers and wingnuts. Works out great. I have spare that gets ratchet strapped up there sometimes, but am planning to relocate that to the rear and keep some weight off the roof, plus leave more room for camping stuffs. I also have a shovel bungeed to one side, but it will be properly mounted soon even though there have been zero issues with the current setup.
In-Use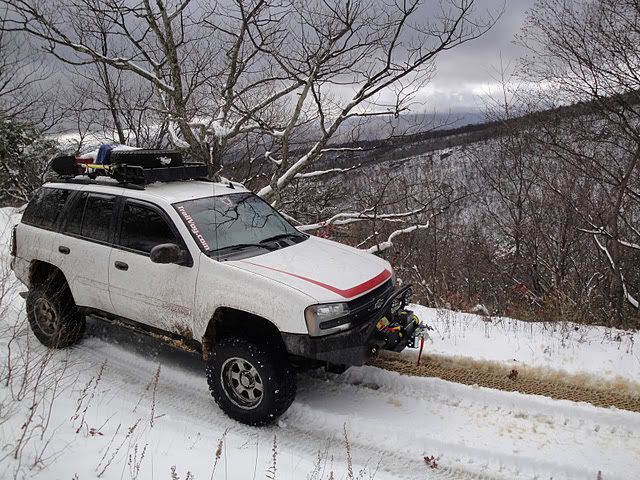 I think I would like it to be a bit wider, 39 could be 42 or 44 and I think it would be a bit better, but the size does allow for me to mount the hi-lift to the x-bars and may offer other mounting solutions for other items. I previously had a smaller thule basket and now realize that the extra length of the extention is great. At Tecore V we had this thing packed with all kinds of stuff and it was great. I am sure we would have had to leave some stuff at home without it.
I also did had a 1/8 inch thick rubber washer between the factrory roof bars and the x-bars to ensure there would be no slipping or sliding. Made a large difference in the sturdiness.