Hey guys- cross-posting this from 'some other site':
Since the I bought my truck, one of the pet peeves I had with it was the cheap looking BS that they cast into the LS bumpers where the fog lights went. I never understood the thought process behind tooling up two different bumper shells just due to a fog light option.
Anyhow. Before I decided to pursue the fog light bracket deal (which is taking a bit longer than I'd like) I had my stainless guys make me up some fog light hole grilles that would match the front grille pattern as closely as we could.
Here's the cheap, ugly bars we're going to jettison to the landfill.
Since there was going to be about a quarter of an inch around the bars where there was nice, flat, painted space, I figured that would be the best place to mount them.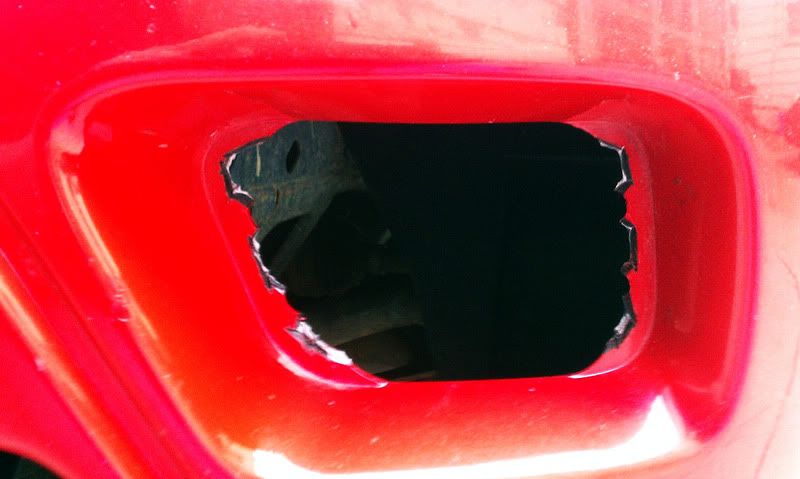 I left as much material there as possible to begin with, then test fitted the grilles and filed down what was left and visible through the grilles. How are they held on? 3M two sided tape works wonders, but prep is the key.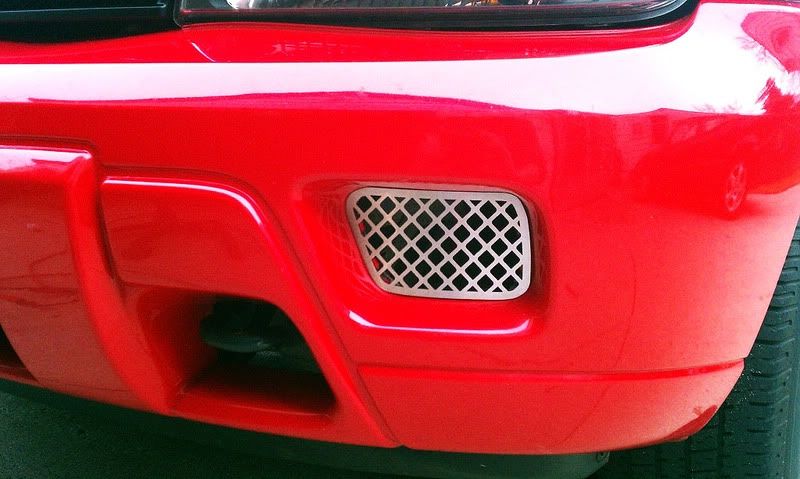 After a couple coats of self etching primer, some semi-gloss black, and a bit of dry time, I prepped the places where the tape was going to stick by using wax and grease remover, then a little brake clean on the corner of a rag. Heat is the key with 2 sided tape, so both pieces were heated up before sticking them on. Final product below.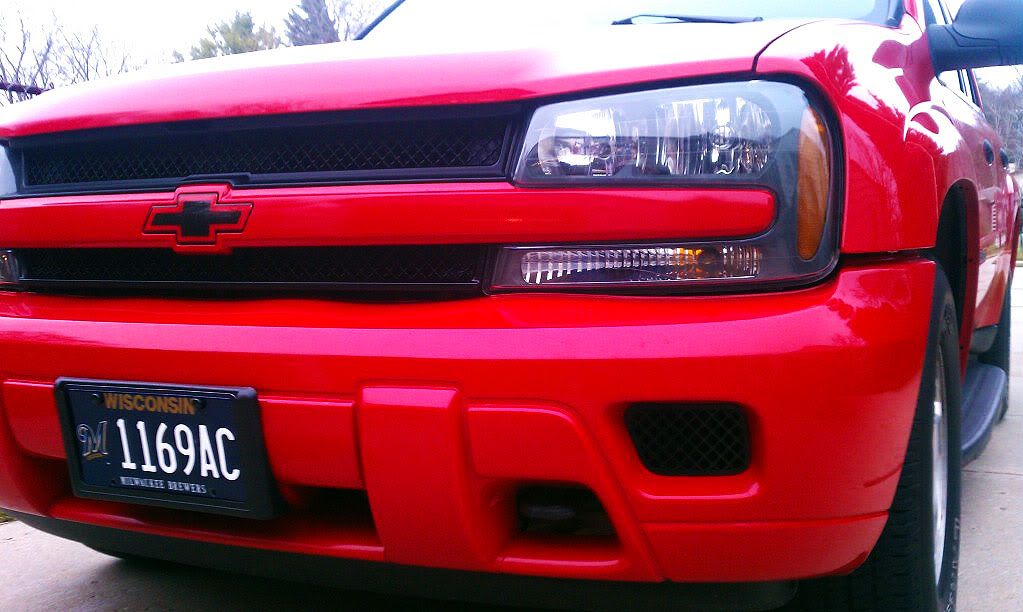 I'm pretty happy with the way they turned out. It's been over a week with them on and I don't see them coming off even with the relatively small amount of 3M tape holding them on. Been through rain, cold, highway, etc. Not bad for a 30 dollar investment and about an hour for install. Really helps the front end out. I can get more of these if anyone is interested, they'll be available in 304 stainless, or sanded paintable 430 stainless. Let me know what you guys think.