Hi everyone
Finally thought I would put up my progress with my Trailblazer LS 2009
I bought this beauty I believe in Mid-October 2015 for 38,000 SR ( $10,134 ) at around 133,000 KM ( 82642 Miles )
Right now it is sitting at 138,000 something KM ( 85749 Miles ) and running great as the day I bought it.
Original Advertisement Pics
:
( I didn't take any pics when I bought it home was tooo excited

)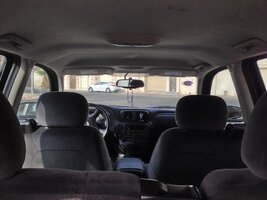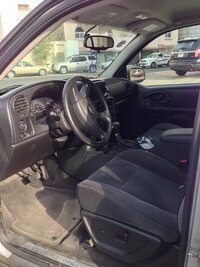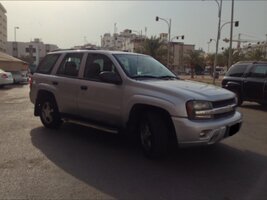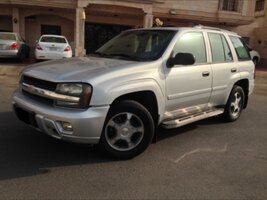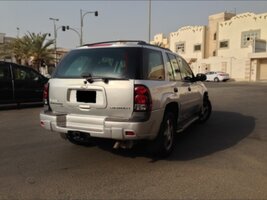 This will be the Service Bulletin section
SERVICE BULLETIN
1. First thing I did after getting the car was an Oil Change at I believe 134,000 KM
I have a rule that I change my Oil at 4,000 KM intervals ( 2485 Miles )
2. The second servicing was done recently at 138,000 KM ( 85749 Miles ). This was a bit extensive with quiet a few things :
Oil Change
Oil Filter Change
Air Filter Change
Battery Change
Steering Fluid Top - Up
Brake Fluid Top - Up
This was done at the Local AcDelco Service center for around 640 SR ($170)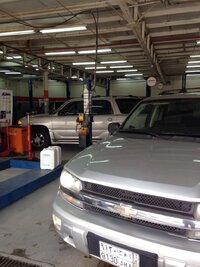 3. This happened after my recent vacation trip. I had left the battery unplugged to avoid draining it. Came back and reattached the battery and messed up the recalibration ( HAD NO idea about the process ) for the air condition actuators. Specifically the Mode Door Actuator. Took almost a week with me being sick to take out the two actuators right under the drivers knee panel. Change the mode manually to blow from the drivers vent, and reattaching them. I will get some pics and more details soon!
Last edited: