I replaced my front struts and springs today and now my passenger side is 1" higher than the drivers side.
Parts included are: two new Bilstein HD strut cartridges, two new OEM springs, two new lower strut bushings, and both upper mounts.
The springs are OE GM purchased from two different dealers, and correlates to my VIN.
LH spring: 15125884 load capacity 1,784 lbs.
RH spring: 15125883 load capacity 1,703 lbs.
The RH side is sitting 1" higher at the center of the fender opening, LH is 33", RH is 34"
The struts seem to be at the same height on both sides.
LH: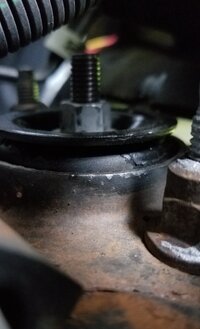 RH: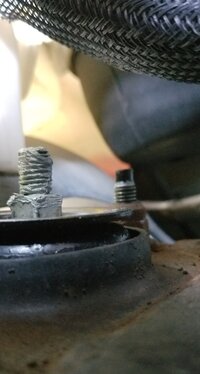 LH: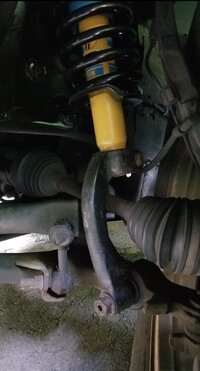 RH: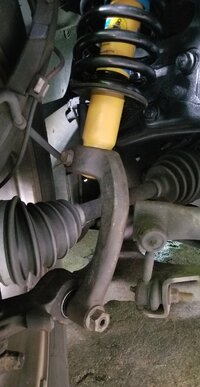 LH: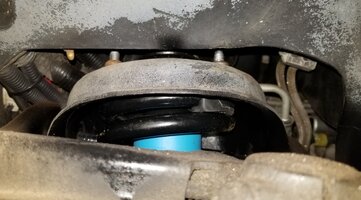 RH: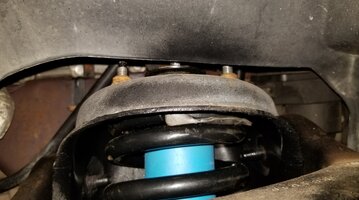 Maybe they need a few more miles?
One dealer said the 5884 is for both front sides, two other dealers say the 5884 is LH and 5883 is RH.
Even if I went with both the 5884's that would be quite a fender gap.
What does the average ride height sit at for the SWB 4WD I6 models?
Any thoughts on what would cause this?
Was thinking to counter act the torque of the motor but don't remember seeing a difference of 1".
Also, the lower control arm brackets with bushings, LBJ's, upper control arms and bushings have all been replaced in the last...approximately 4 years and all are tight.

Last edited: