I started getting this vibration at highway speeds recently so I went out and visually checked a few things that I could without getting the jack out (I don't have a good place to jack things up so I have to go somewhere to do it... kind of a pain). In the process I noticed what looked like cracks on my rotor on the passenger side... no, both rotors on the passenger side! Crap. Then I realized the apparent cracks don't only go through the cross drilled areas, but kind of randomly all over. One other thing is these apparent cracks are only "skin deep" so to speak. The crack lines do not extend into the chamfers of the slots and and holes, or the edges of the rotors

First I've seen this kind of thing before. I've seen pics of cracked rotors, but they were obviously cracked, and always through the holes. Not these rather random looking cracks. Some of them I can barely feel with my fingernail, others I can't even do that on. Braking seems unaffected. I did the front brakes in August and the rears in September last year, and have put 12k on the fronts and 10k on the rears.
Also, only the passenger side rotors seem to have this. I didn't notice any on my driver side rotors, which makes it even stranger.
Front passenger side: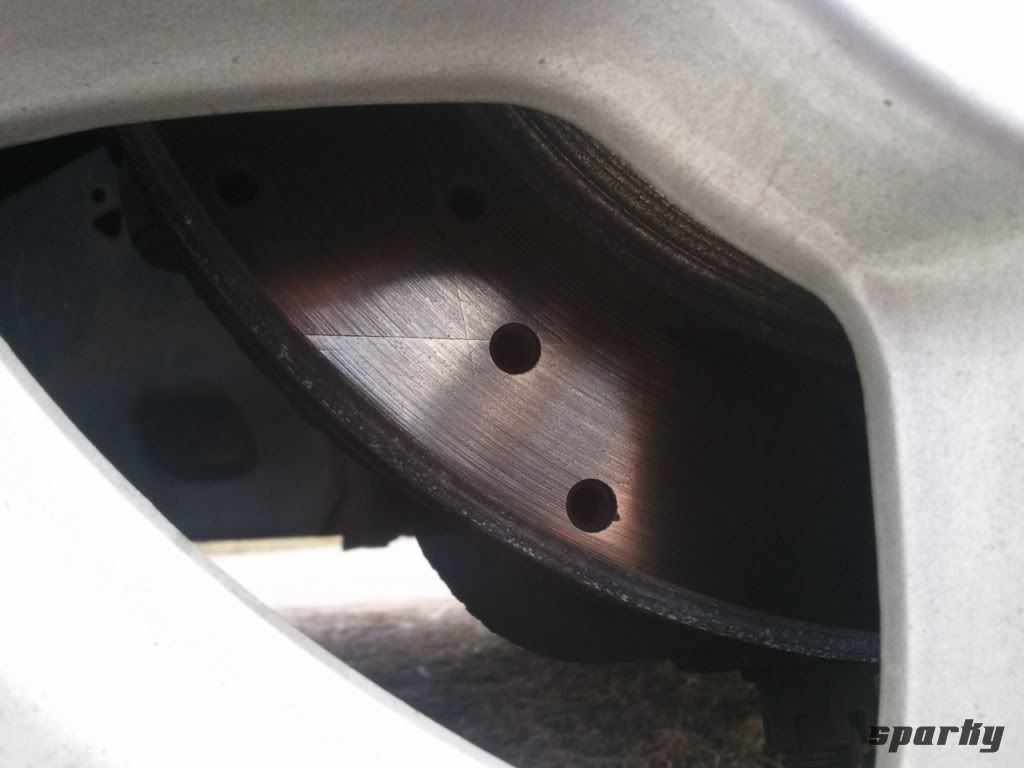 Rear passenger side: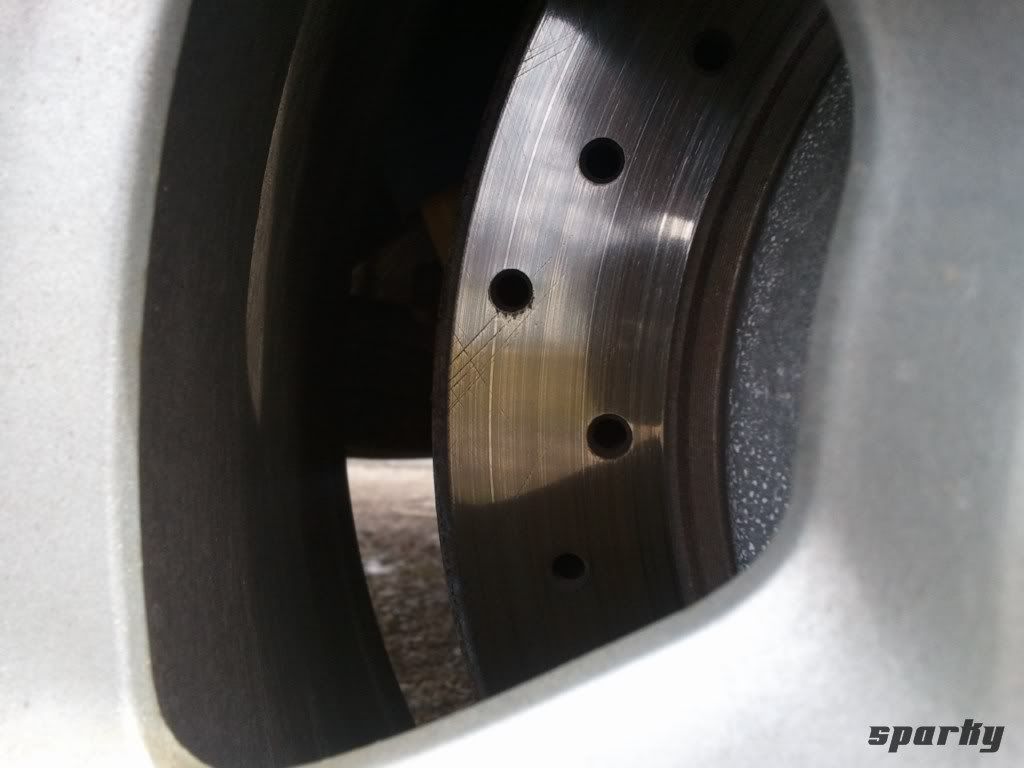 As you can see, some go through the holes, but not all, and the lines don't go deep at all.
I'm going to contact the manufacturer of the rotors and see what they have to say.
Thoughts?