Hello all. I was doing some regular maintenance and I noticed a light fluid residue coating the entire right hand side of the trucks internals, the spline disconnect, and tranny lines, plus it was all over the top of my OEM oil skid plate. I thought it was engine oil from a loose oil filter, but unfortunately it smelled like ATF, and was pink like ATF.

I remembered a story on the OS of a guys tranny lines rusting through and him having to replace the whole line which turned out to be a PIA. Well I did find out my lines had some rust on them where it seemed to be leaking, but fortunately it seemed to be the seal shown in the picture below that connect the longer ATF line to the angled ATF line that goes into the inter cooler.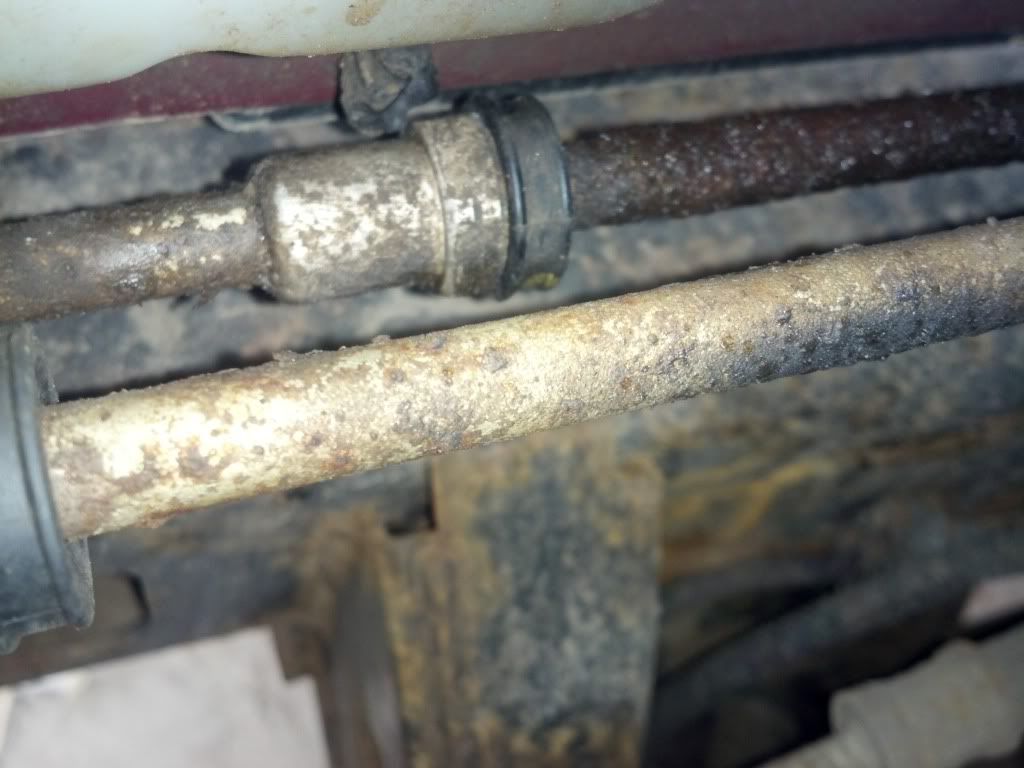 Any idea what the seal number is? And should the slight amount of rust be a concern?
Thanks!
-Wahugg