Thank you GM for making a safe car, that i drive.
This morning i got in a wreck, all by myself and i live deap in the mountains, so no one was around,
Going around an easy curve, doing about 55-60 my truck last traction, i went through the left lane, steered the car to slide and stay out of the ditch, took out two very thick highway signs, much like speed limit signs, but the poles holding them are thicker. I power slid through the dirt, hit the signs, took out both doors on driver side, bumper cover, and my mirror, kept control, and went right back onto the road. I am thankful i didnt roll or anything as i went off the road. The sheriff told me when he looked at my car, "You can Replace a vehicle, but you cant replace yourself".
picture time!
i think this is broken glass from my mirror, on my window....
bumper cover is cracked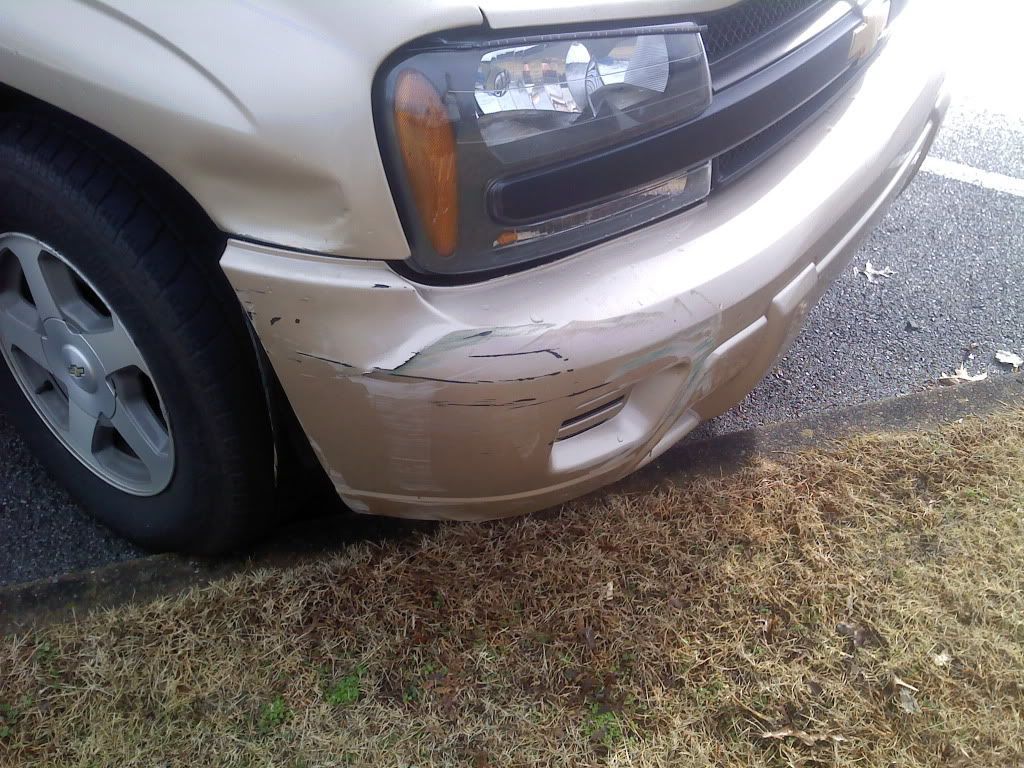 \
Driverside Doors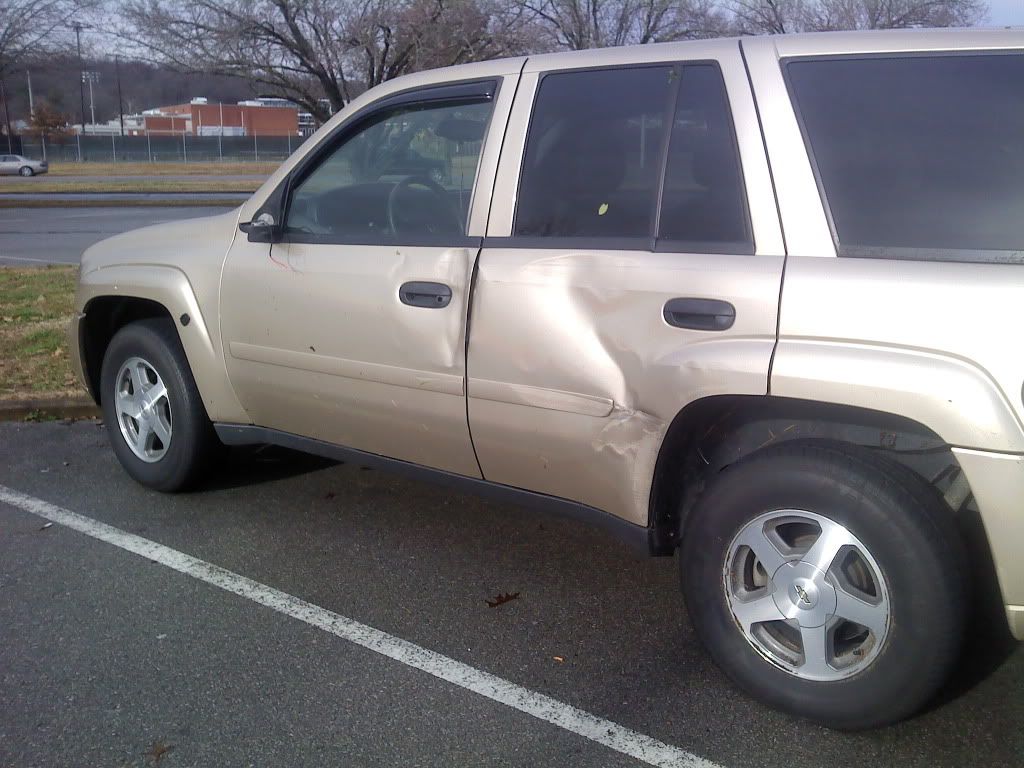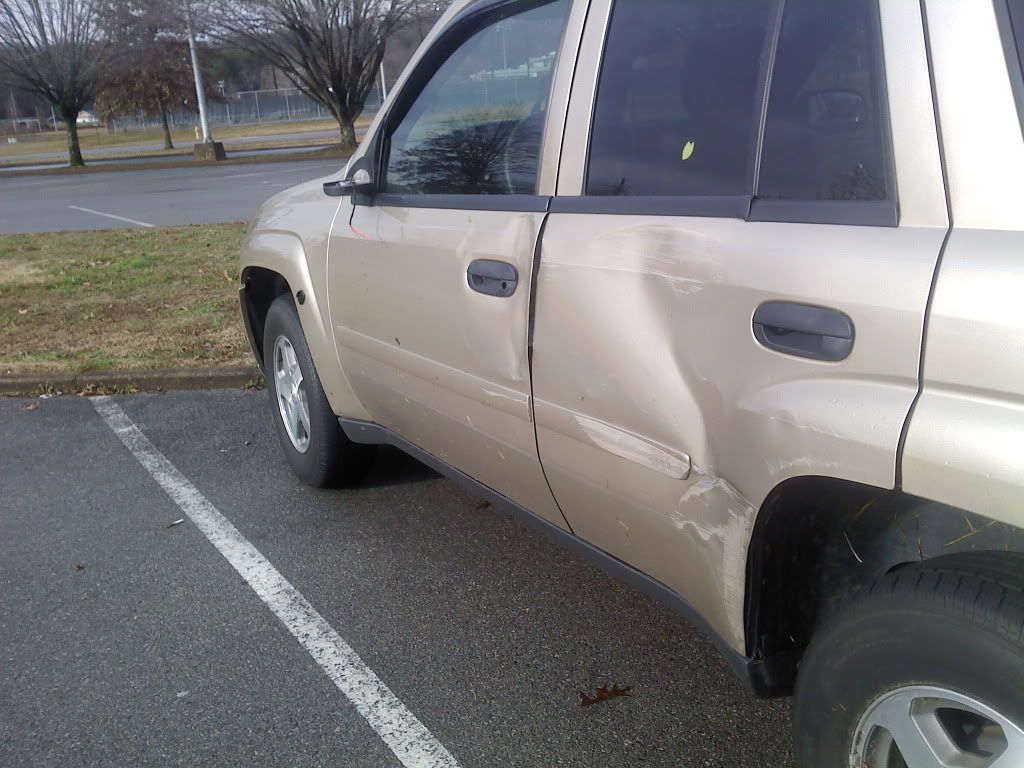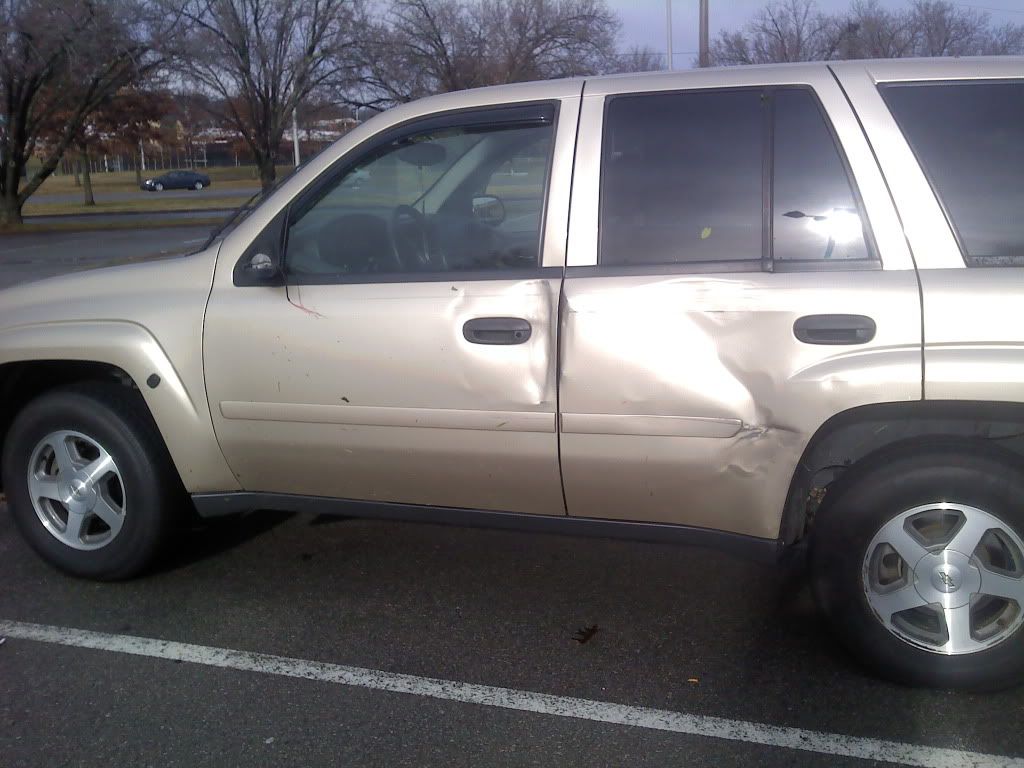 My keyless entry still works,, surprisingly.
Back Door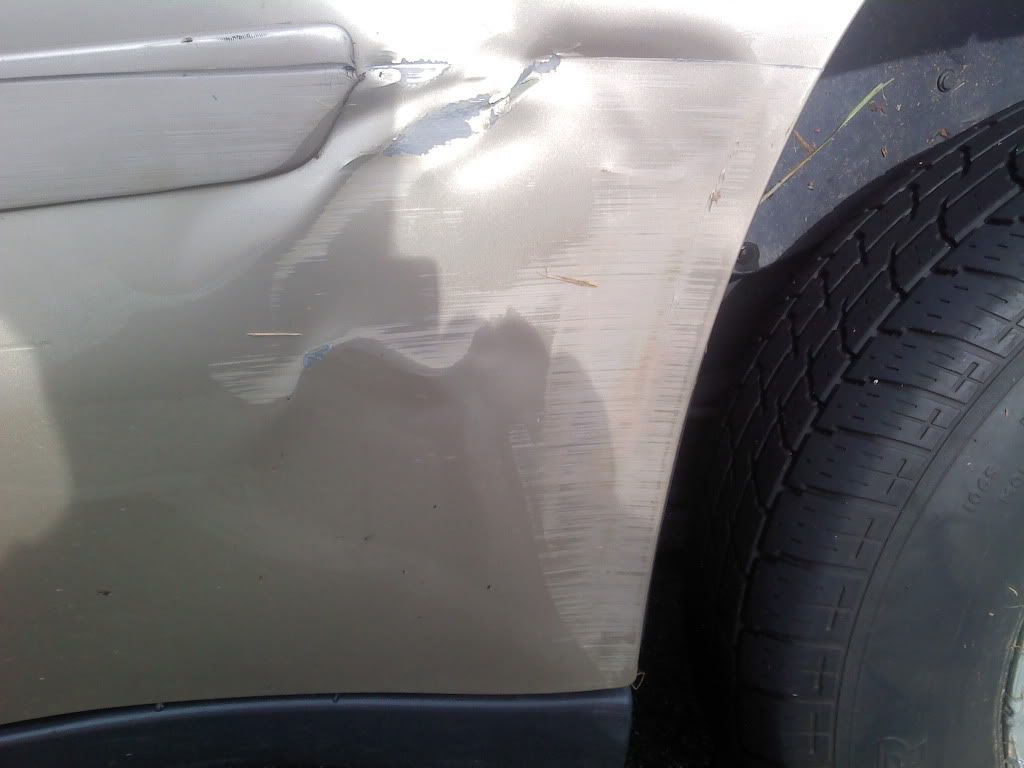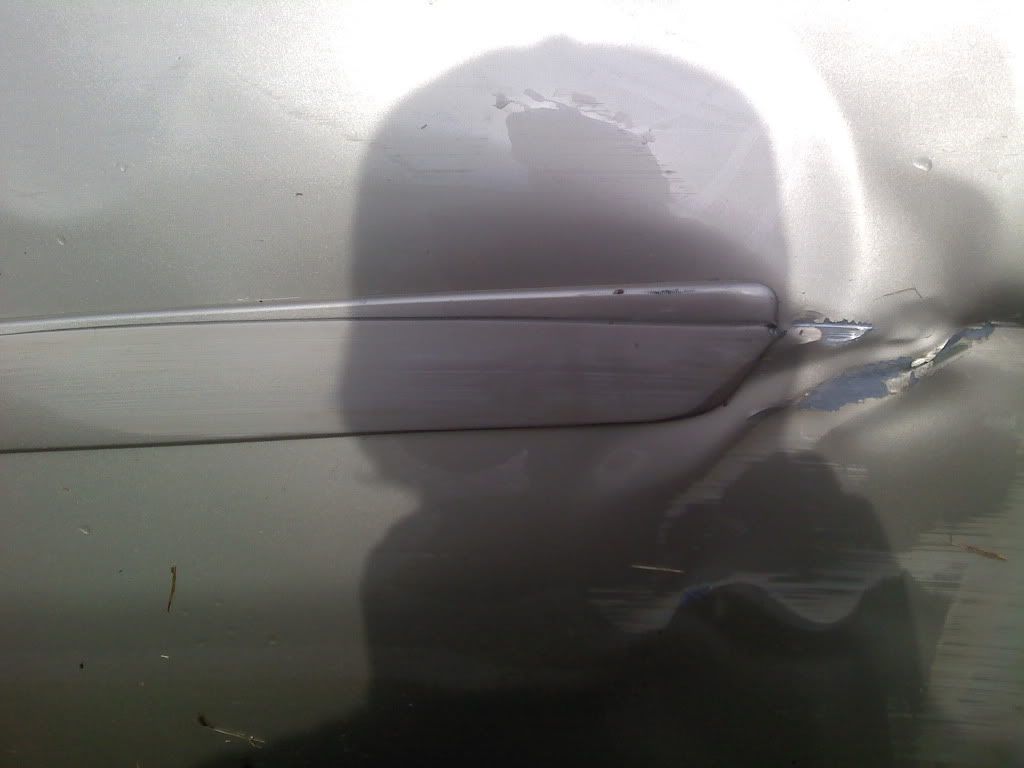 Driver Door
I never realized how much i used this mirror..