Here is a quick look at some of the pre print process. Enjoy.
Starts with creating color separable artwork.
From the art film positives are created for each color(including a white underbase for dark goods)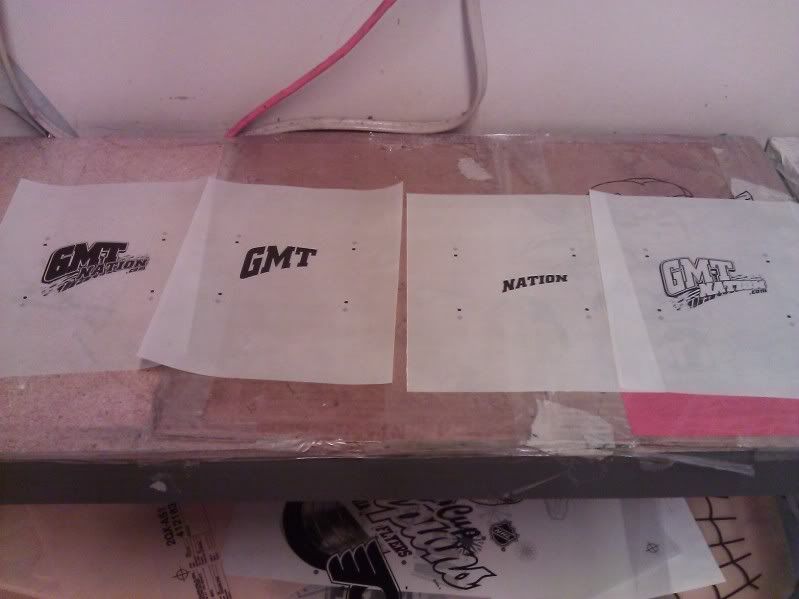 Films are then lined up using a grid and placed onto our screen burner.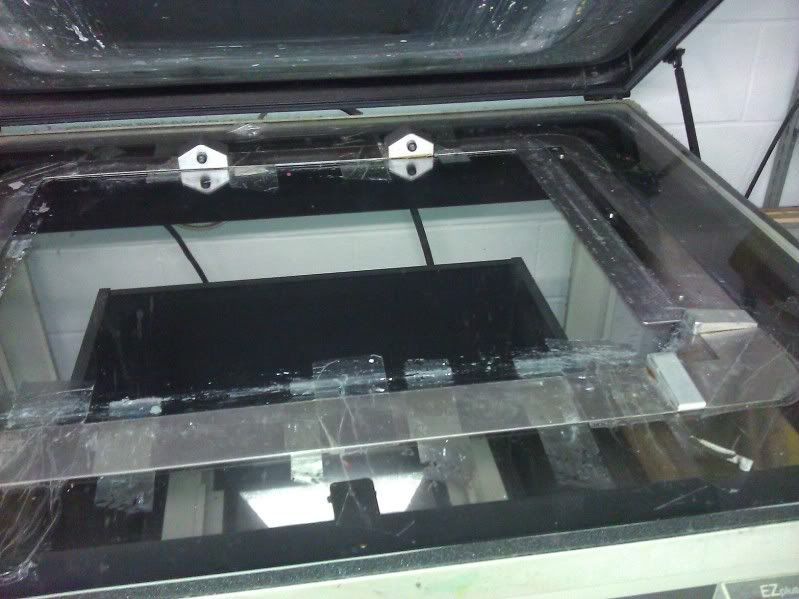 Then we pick out which mesh screen to use and place it into the screen burner.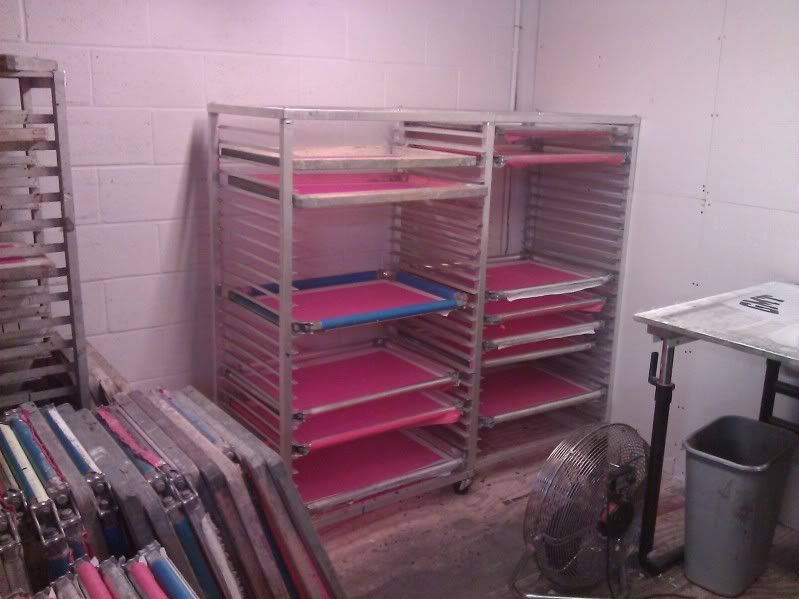 After burning it's taken to a sink to be washed out. And we're left with this.
Now to pick out a red and blue ink.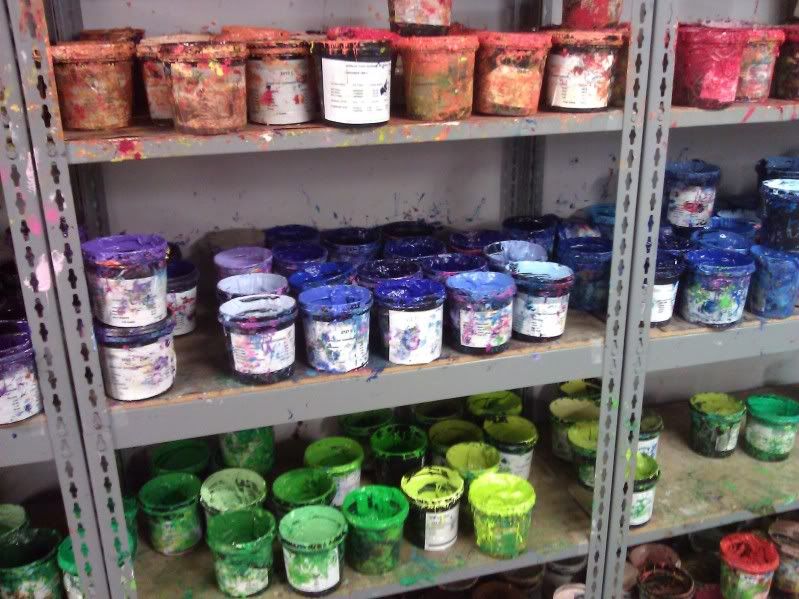 I'll post a few more tomorrow of setting up the press and then printing.