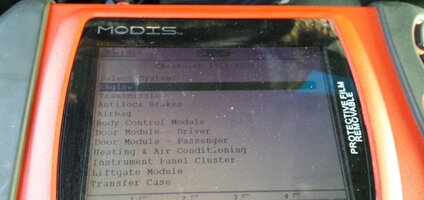 The other day I spent some time with my new to me modis and went through my trailblazer to see what the modis can do compared to the tech2. So let's begin!
1) Modules - Right out the gate I noticed no onstar or radio selections. Normally with audio problems I get codes from the radio first. Also worth noting is I couldn't find any class 2 data for module pinging or status. Not a deal breaker but the tech2 wins this one.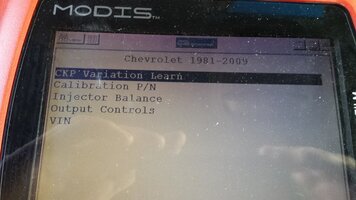 2) Engine data/special functions - Two important functions are included - case learn and injector balance test. I haven't done an injector balance test using the modis so I can't just give the modis the win but I will call it a tie. For now.
2A) Misfire history - A frequently used function for cars that come in with "ran like crap the other day" complaints and p0300. This is a tie.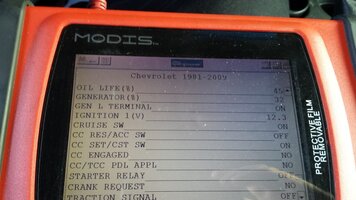 2B) Cruise data - Good news is you can test the switch inputs (I'm holding "set" in this pic) bad news is no cutoff data. Cutoff data is critical for diagnostics especially for intermittent faults. Tech2 wins. Fatality.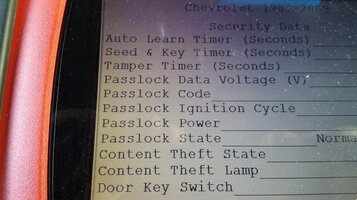 2C) Passlock data - The juicy bits are here for most passlock diagnostics. Tie.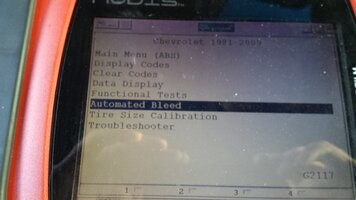 3A) ABS bleed - I've used this hundreds of times most commonly on gmt800s that blow out brake lines. Tie.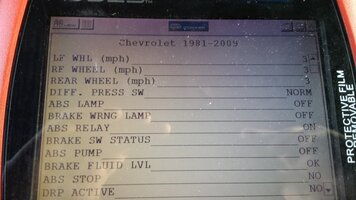 Sidenote - it also shows the wss's at 3mph when stopped LOL.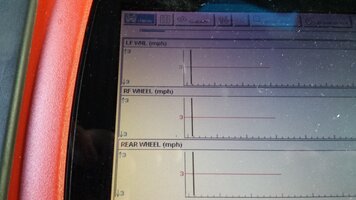 3B) Wheel speed sensor data plot - a must have for watching speed sensors dropping out during unwanted abs operation. Tie.
4) C/B/U codes - The modis can get them too. Tie.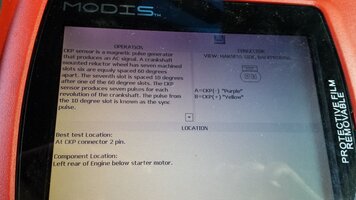 5) How do I fix car? I thought I knew my way around this generation modis but during our recent quality time I found this gem. Vehicle specific test procedures. Let's say I had a crank sensor code and wanted to scope the crank sensor. This tells me what it does, where it is, and the wire colors. Pretty slick.
The verdict - The modis holds its own for the most common uses that I use the tech2 for. I wouldn't call it a replacement because it is missing some things that do come in the shop. I think with the test procedures and its lab scope it will be a great companion with the tech2.