Out of all my years around vehicles, THIS is a first for me.
Was told today by a neighbour that I had a burnt bulb, so I go check it out and yep, it's burnt... or so I though.

I replaced this particular bulb in December.

Take the bulb out of the housing and I'm greeted by something I've never seen before.

Little shards of glass and this: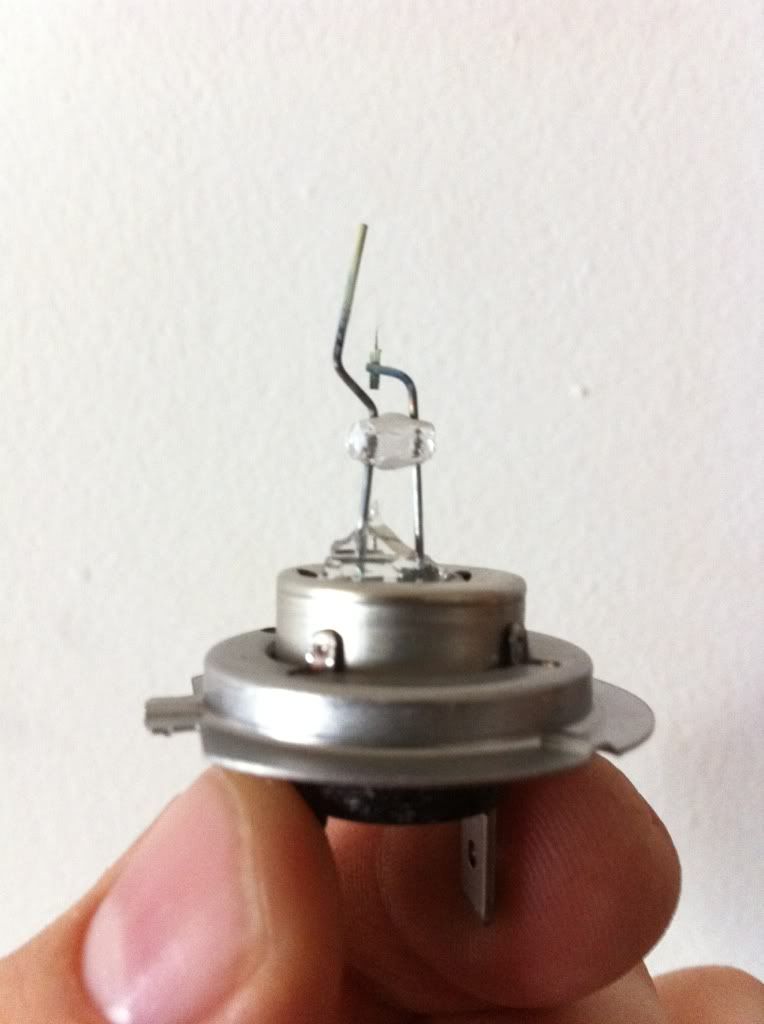 It completely and literally blew out.

Anyone else ever see this?! What the heck could have caused THAT?!