Hello all! Some know, but for everyone else, I'm a body man. I got a 9-7x handed to me today, so I figured I'd share the repair process for you guys. Most see the before and afters, but hardly anyone sees what the repair process is like and what goes into repairing these cars. Plus, it'll be nice to see something being rebuilt instead of all the depressing wrecks in this section.

It's getting a used quarter panel, used tail light, repair the edge of the lift gate, and in quite possibly one of the worst things I've had to deal with in my 14 year career, I have to FIX the rear bumper. Apparently since Saab went belly up, there are no new bumpers available. Same with used or aftermarket. I don't believe them though, when they tell me "Oh, we looked everywhere and called everyone." so I'm going to try and raise hell about it. I mean really....there's not ONE single bumper ANYWHERE in the country?? WORLD??? They think we're magicians who can wave a magic wand and VOILA, good as new. And of COURSE it's GOT to be perfect....but who cares when they're not the ones doing the work.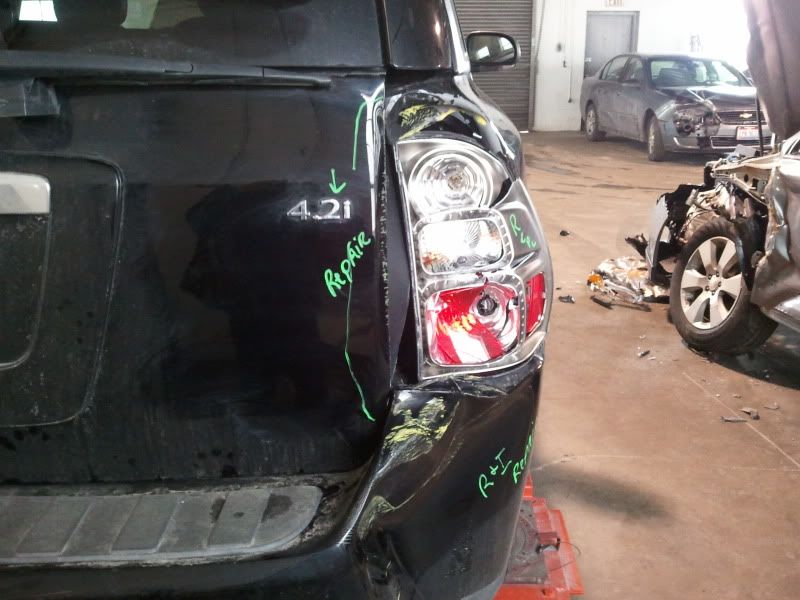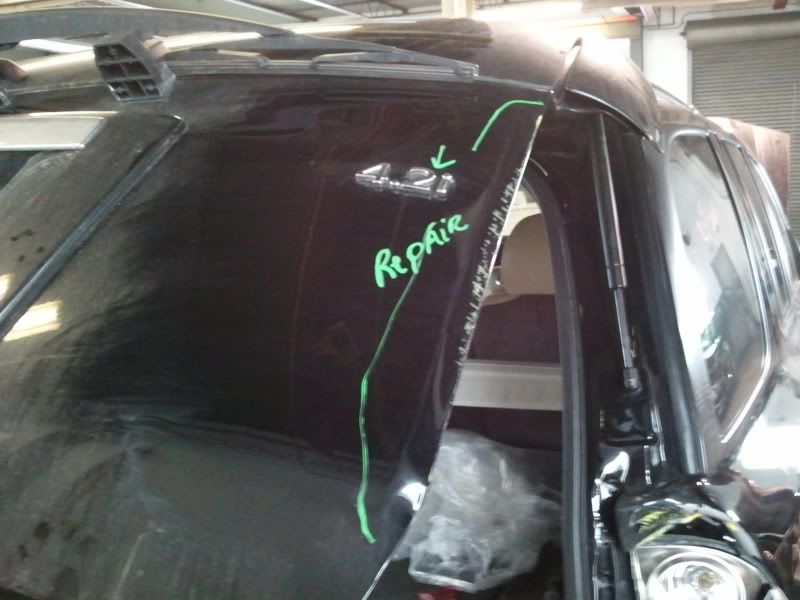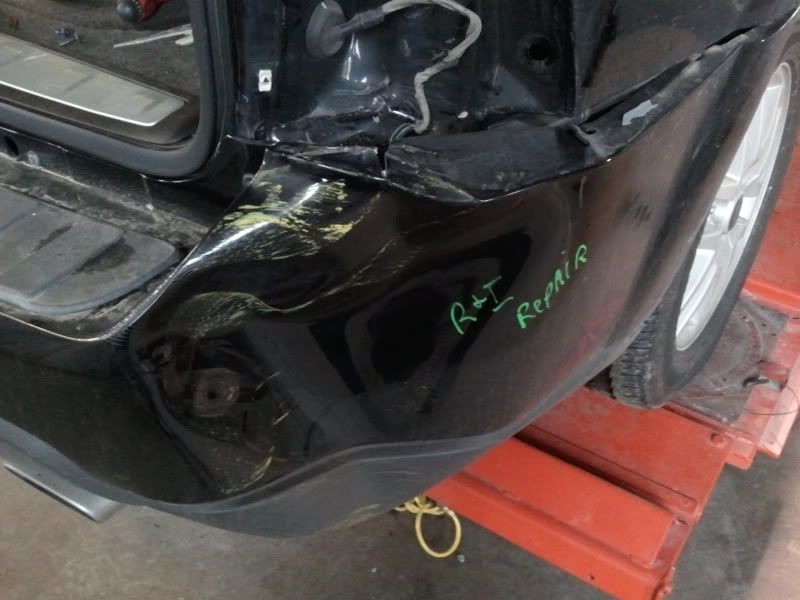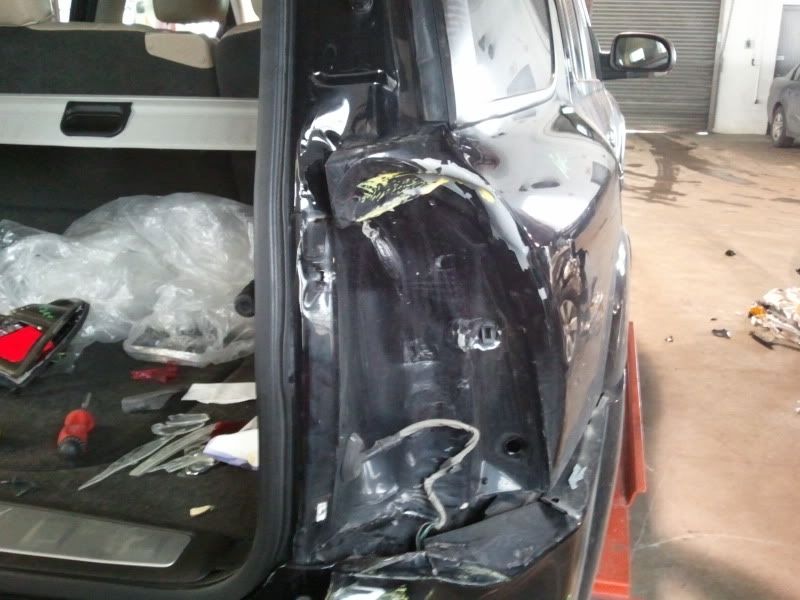 Be sure to check back for updates! And I'll likely throw in some pics of other stuff I've worked or am working on if you guys want to see.