Just thought I would say Happy Easter to my GMT family. For you that don't know, I was recently back state side for my R&R and while I was there I stopped into Target. As I was browsing their dollar section I found some goodies to bring back with me to create a little laughter and morale for my guys. I snapped a couple pics for you to enjoy. Again, Happy Easter from myself and my crew out here in Afghani Land. Hope everyone has a good day and enjoys their company they have as we are doing out here.
Of course they have to mess with the boss a little for making them wear those ridiculous looking ears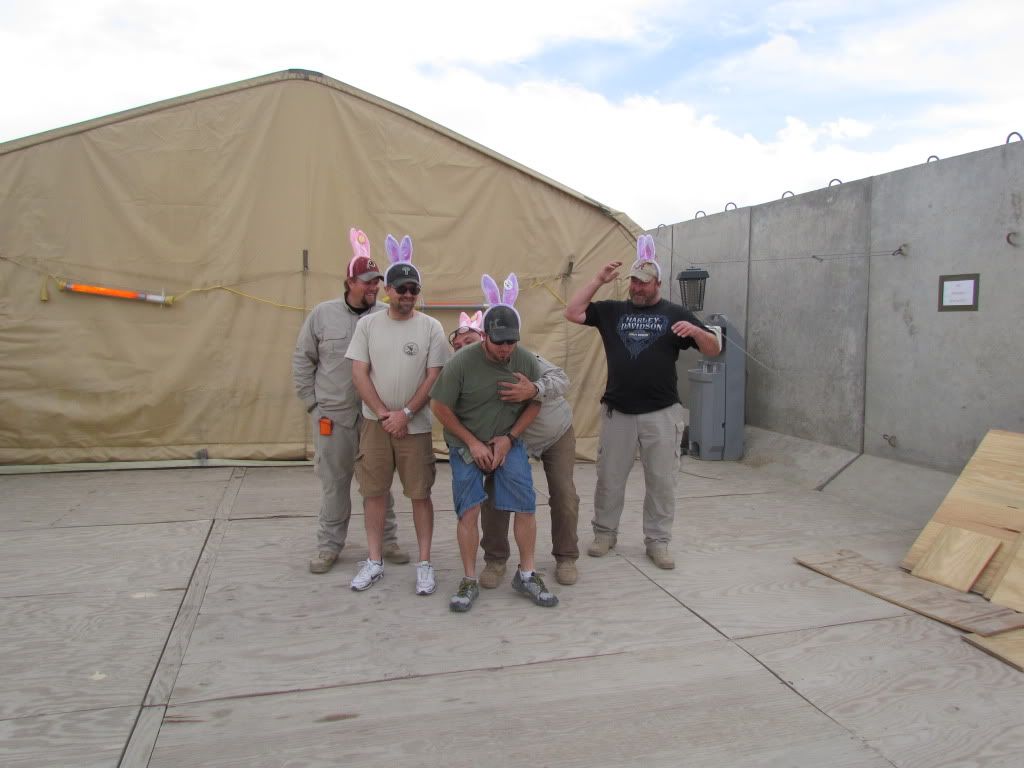 Here is about as serious as they get.