Hey guys, so yesterday I noticed my truck started making drip marks in the street, like bad and everyday. First I thought it was motor oil, but then I thought maybe power steering line or something else. Long story short I pulled the drivers side tire to find this: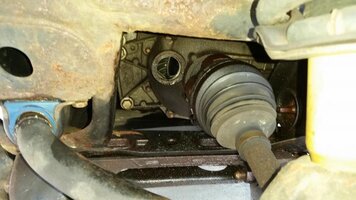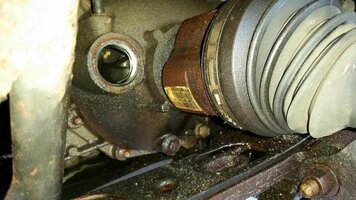 Fill level more then an inch below the fill plug
After I came back from a drive, been sitting there for about an hour. (Yes it was a clean spot.)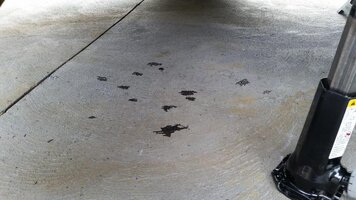 So I am going to hose it with parts cleaner, dry it and look to see where it is coming from. It is sprayed all over everything but appears to be the axle seal, which would explain why its all over everything. It appears to originate from that block thing with the sticker, I guess its part of the cv or axle or something.