Original poster
Lifetime VIP Donor
Yeah... I suppose I like my vehicles to "Look Good" as much as
'Da Next Guy'
... But I don't Angst
too
much over this issue because:
(1) I don't drive my vehicles very much any more.
(2) My Giant Pin-Oak Tree will only Drop
MORE
Detritus down on them.
(3) When I wash my vehicles...
"The God's Look Down... and LAUGH".
(4) I'm Lazy when it comes to 'fretting' about this cosmetic issue.
However, I have promised to Wash and Care For The Lil Woman's 2013 Nissan Altima
(Only has 30,000 Miles on it)
...at
LEAST
once a year... mostly around
"New Tag Time"
.
And since I absolutely
HATE
Plastic Buckets as "Mosquito Larvae Hatch Out Factories"... I don't like using them and then forgetting to either flip them upside down and skip that "Rain Catcher" phase...or in my case... Keep TRIPPING over them.
So
THIS
Time I thought I'd get some RAIN-X Super-Duper Foaming Soap and a New Square Collapse-able CraftEnd Wash Bucket along with a New Bright Blue Multi-Piece Kit with those 'Nubby' Wash Pads and Screw Together Wand, etc.
Here is what came from Amazon...
Do you think I got enough Soap for One Good Wash?:
RAIN-X FOAMING CAR WASH
via Amazon:
CRAFTEND SQUARE COLLAPSING BUCKET
via Amazon:
ANNGROWY CAR WASH MOP KIT (blue)
via Amazon: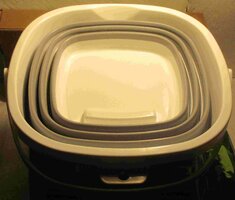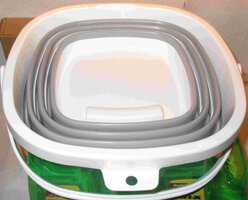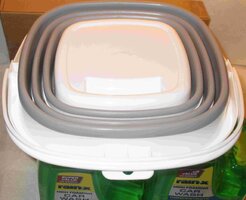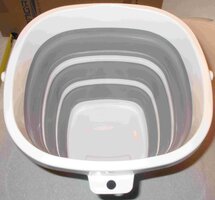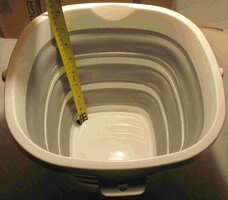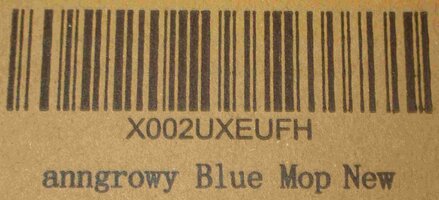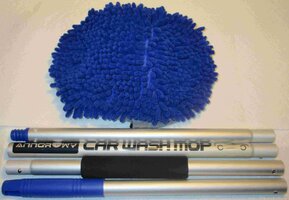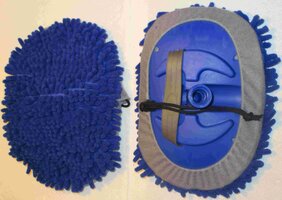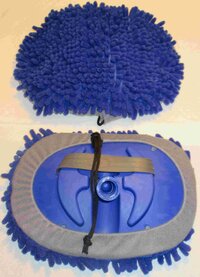 We'll See... I just want to avoid "Kicking The Bucket" before I get a chance to USE and then Collapse the Damned, Handy Thing...
:>)
Last edited: