If you have any 'sketchy' or suspicious leaks of R-134A from Failing Schrader Valves hidden inside of your
HI (RED)
and
LOW (BLUE)
HVAC Manifold Gauge Set Service Ports... THIS an inexpensive Ball Valved Tool Set that you can use to quickly and easily replace those Leaky A/C Charge and Gauge Port "Bicycle Tire" Valves...
and NOT have to Evacuate the System of R-134A, Pull a Vacuum and then have to Weigh In a New Freon Charge.
This Pair of Combination Tools is available for just under $22.00 with Free S&H. I also recommend using a light coating of
NYLOG
around the Silicone Seals of the New Schraders
(requires a separate purchase)
just prior to using this Kit: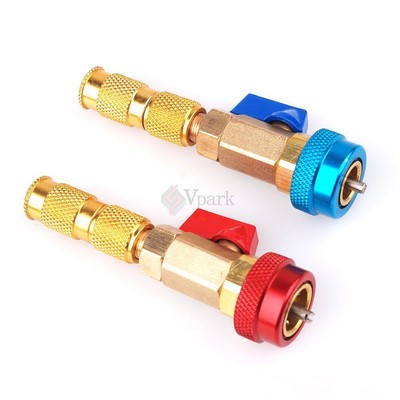 Air Conditioning R134A Valve Core Quick Remover Installer High Low Pressure Tool. The valve core puller is adjustable to fit the different valve core. Quick Joint:Air Conditioning. Valve Core: R134/R12.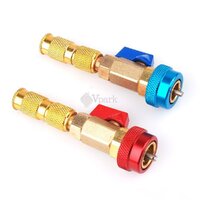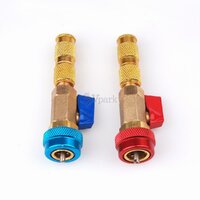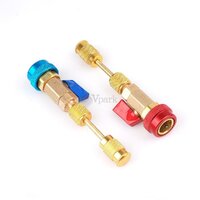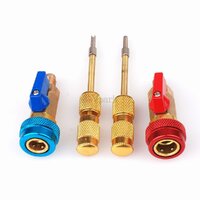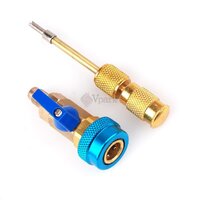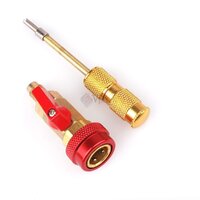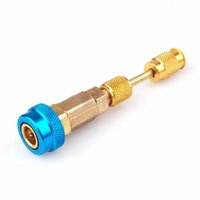 Last edited: