I discovered that my Park-Emergency Brake would not release… even when repeatedly working the Handle Pull Release-To-Foot Lever Mechanism to return it to about the half-way position. The brakes dragged enough to quickly overheat the Rotors and get too sketchy to drive. Since I never take chances with Safety Issues, I'm replacing the Complete Pair of Rear Rotors and Ceramic Brake Pads as well as ALL of the Emergency Brake Cables and E-Brake 'innards' including the Under Dash OEM Assemby.
The attached images display all of this relatively inexpensive and available ACDelco Hardware. Even though I'm replacing EVERYTHING from stem to stern... I'll still make mention of the Parts That Failed in a Follow Up Post, once I have it all R&Red and can figure things out.
I'll also Photo-Document this R&R while demonstrating the use of my New Hydraulic QuickLift to elevate the Truck. I'll be Testing out using the Milwaukee FUEL M18 1/2" Impact Gun for the Lug-Nut Removal and report on its performance.
@Mounce
's Harbor Freight Red-Rolling Tool Chest he recommended (with good reason) along with my other tools will also get plenty of exercise during this extensive E-Brake Repair.
I've already obtained the Duralast Gold Ceramic Pads and New Rotors from AutoZone. The screen print images of these other purchased items are also attached below. I'm just waiting for Amazon to deliver all of the ACDelco OEM Cables & Hardware over the next week or so. The attached Videos display everything in excellent details that I intend to follow when doing this Complete Emergency Brake Repair (...Disc Pad Break-In procedures to be later included) :
Part 1:
Part 2: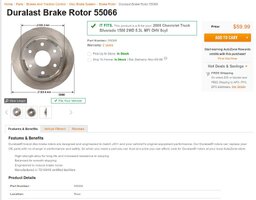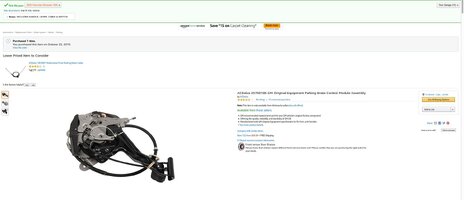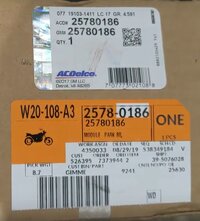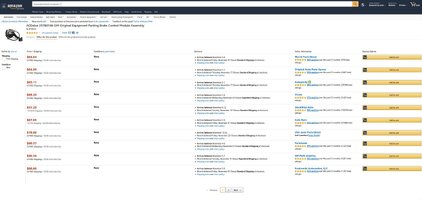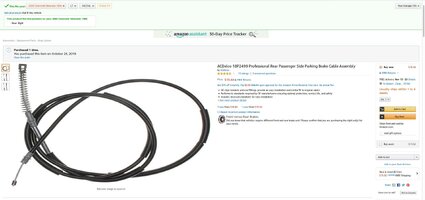 Last edited: