Registered Member
Original poster
This has been an on-going project of mine over the last 2-weeks. 2 days of sanding, 1 day to spray it on, 1 day to add to the light spots. I also took the tow hooks off of the front of the truck which required dismantling the front bumper, this took another afternoon. I had to sand the tow hooks as well as they were quite rusty. I used Rustoleum Self Etching Primer after sanding. Also, some of the seals in the bed were messed up so I pealed them up and sanded all the rust, and resealed with silicone.
It had to cure for a week before I could use it, and today I tested it out for the first time hauling a load of topsoil 40 miles home from work. I shoveled the topsoil out into a pile at home, I have 2 more loads to bring home, plus a load of mushroom mulch. After all this I will have a good idea of how well the bed liner will hold up. I know others on here have used this for various applications, but I've not seen it in an actual truck bed, so we'll see...
Product: Raptor Bed Liner
Cost: Around $120
Here are a few pics:
Covered in plastic!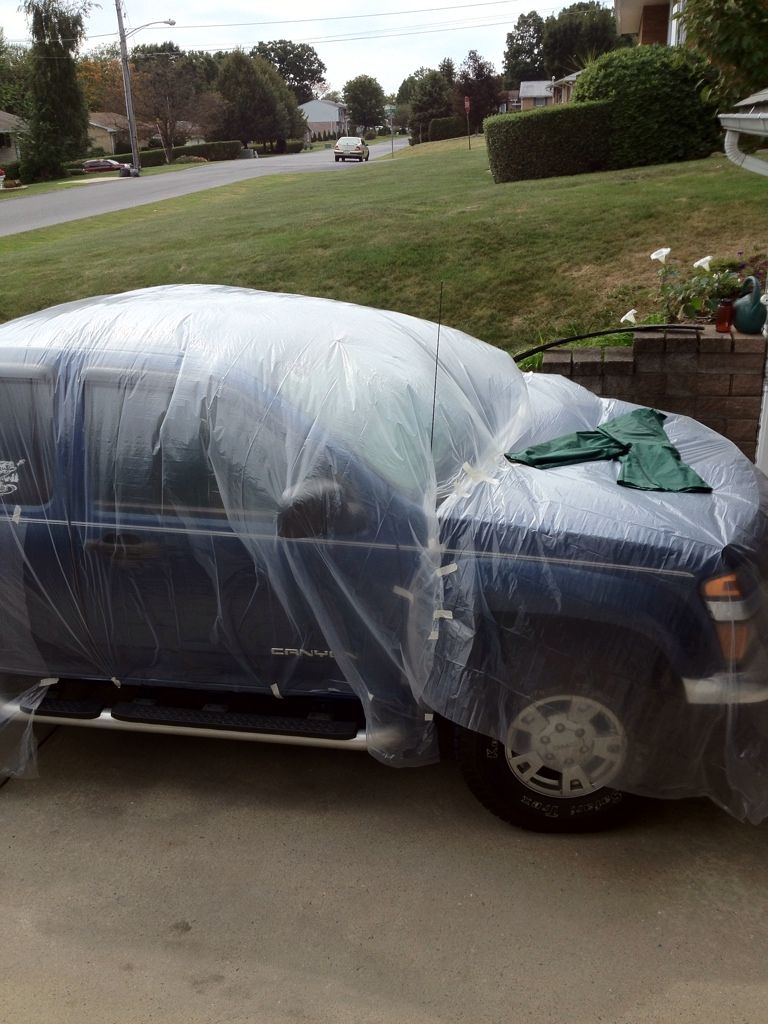 Finished Product!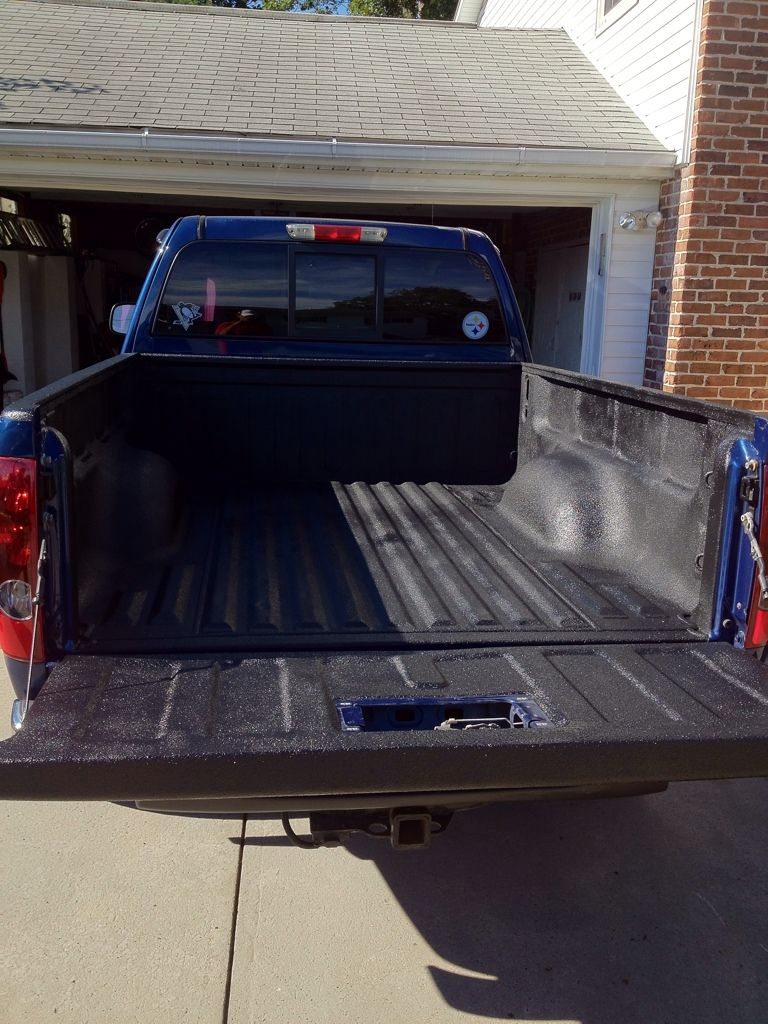 Sexy lines!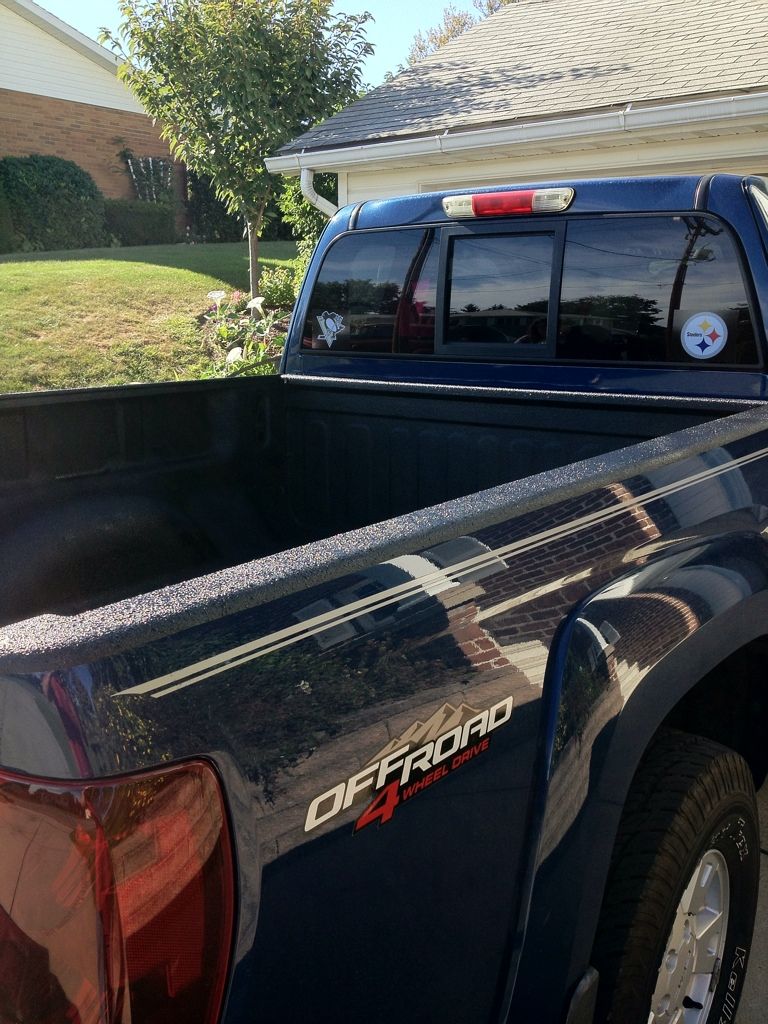 Under the tarp you'll find almost 2 scoops of topsoil, almost looks like I done lowered my truck...