power seat trim plate needed - the exact one in photo.
Prefer tan colour plate and the 3 screws but will consider all colours as long as there is no damage.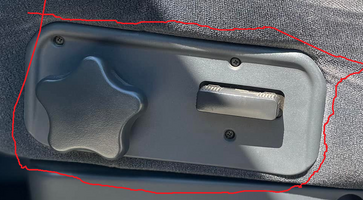 lumbar knob and power seat switch NOT required
item is small and light ... shipping to Toronto (canada via USPS) required for those not in the greater toronto area.
alternitavely, I'd be happy to get OEM part number and availability information if anyone happens to have it.
thanks in advance! Please drop me a message with info.