I meant to post this awhile back, when I replaced my air filter after the winter, I was also trying to figure out my restricted PCV system...which in turn was a clogged screen on an oil catch can.
The filter looked fine the last time I had the airbox cover off so thought nothing of it...which was about a few weeks prior.
When I removed the filter, I was surprised at how heavy it was and figured that it could have been from the dusty road brine remnants I encountered throughout the winter...which is a fine white dust.
The media looks good, but I can barely see a glint of light coming through, and it tips the scales at a hefty 1.53 lbs.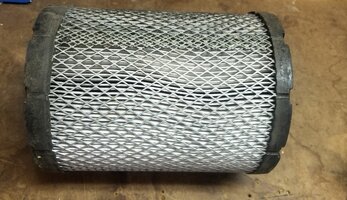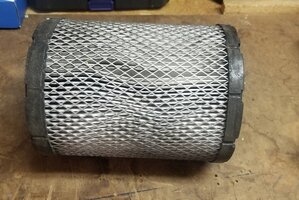 Small dirty area underneath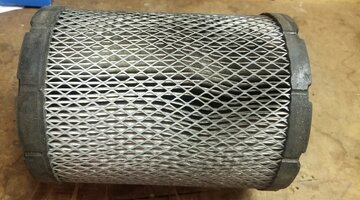 This filter was very restrictive, just some food for thought if the filter looks clean. Put it up to a bright light and see what it looks like.
This filter has about 8K miles.
Last edited: