Not sure where to put this so please feel free to move if you like
Using the how to form from another board I am
A How To presented by
Codered
Project Name
Plasti Dip Hood Stripes
Project Description
How to tape off and spray plasti dip on a hood
Skill Level
Moderate
Project Vehicle
Make:
Chevrolet
Model:
Colorado
Year:
2004
Engine:
3.5L
Power windows:
Yes
Sun Roof:
No
Tools Needed
Several cans of Plasti Dip
Sharp exacto knife or razor blade
Blue painters tape 1 to 2 inch wide
1/4 inch blue vinyl painters tape
sheets or newspaper
Project Time
1-3 hours
Project Cost
less than $30
Step 1: You'll need 1-2 cans of Plasti Dip and painters tape, I used 1/4 inch vinyl painters tape, 1 inch blue painters tape and 2 inch blue painters tape. A knife or somthing sharp will be useful as well to cut the tape if you need a certain pattern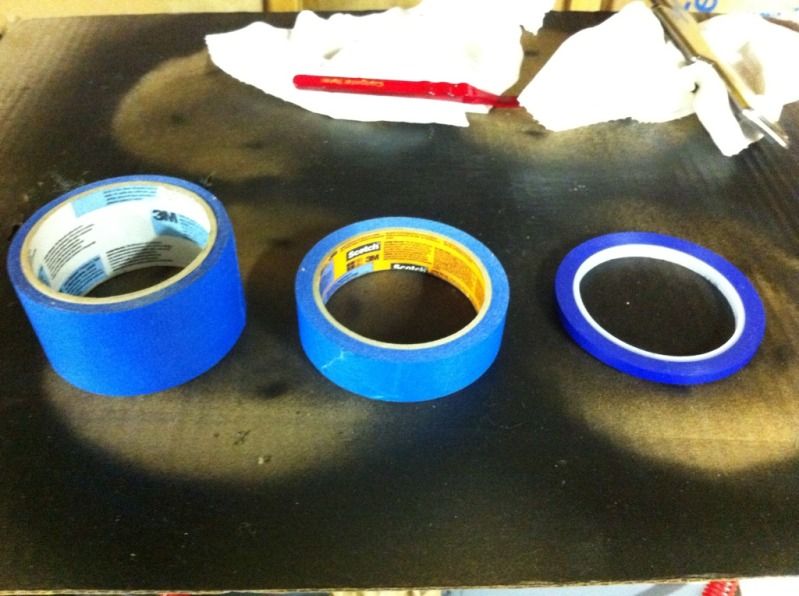 Step 2: Clean your surface of all dirt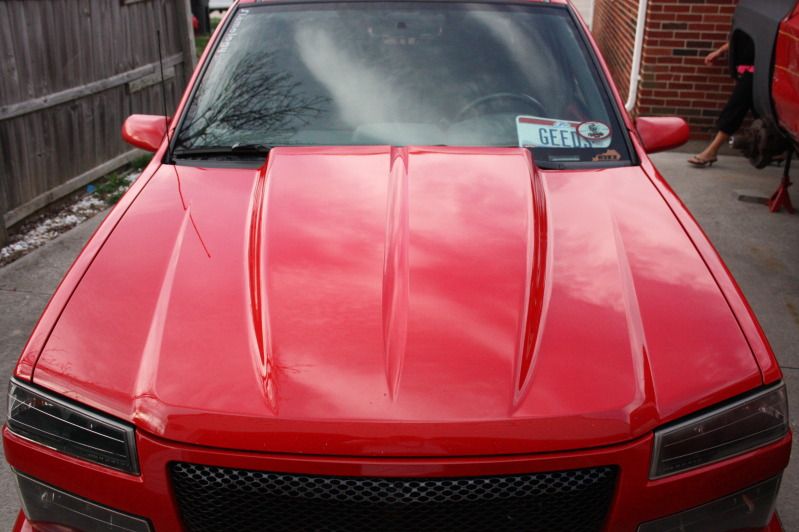 Step 3: Start taping your lines off with the 1/4 inch tape, take your time with the tape and getting it the way you want it to flow. The 1/4 inch is very flexible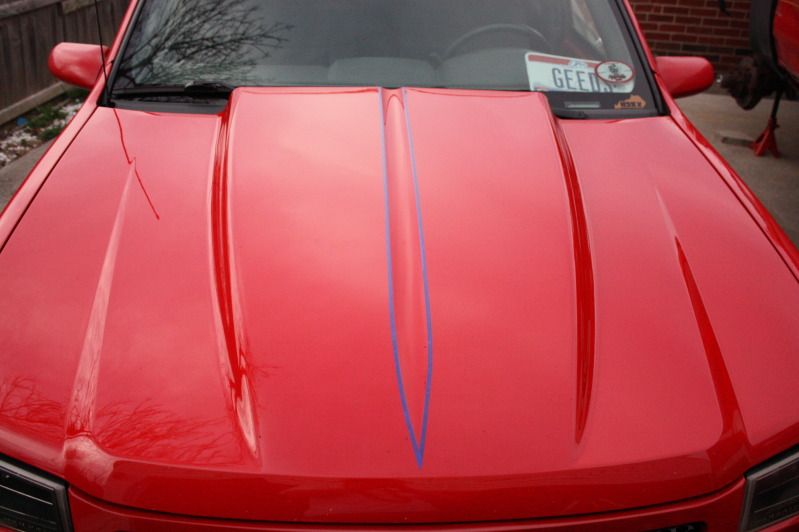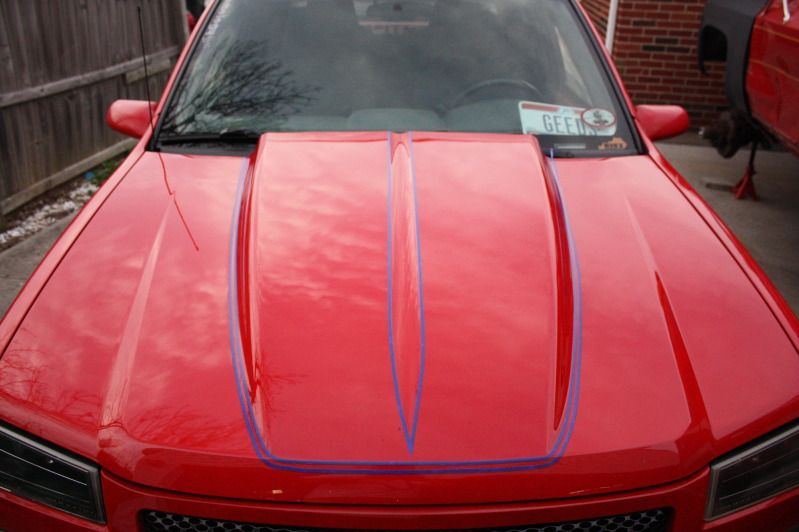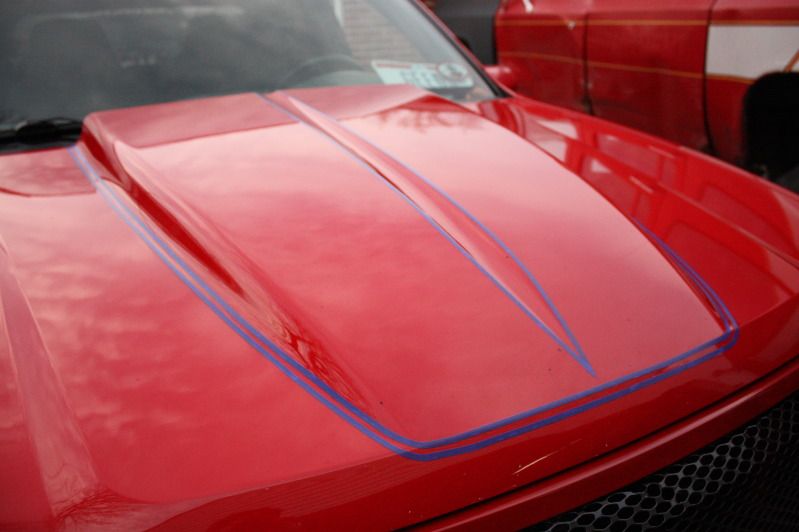 Step 4: Tape off around your outermost tape line and make sure it overlaps to prevent seepage. I used the 1 inch for this.
Step 5: lay your paint sheets or newspaper and then tape to the tape you just laid down.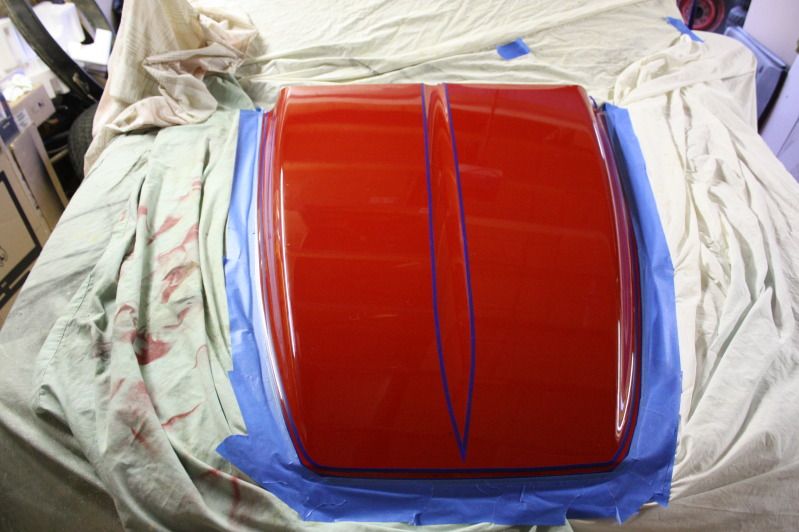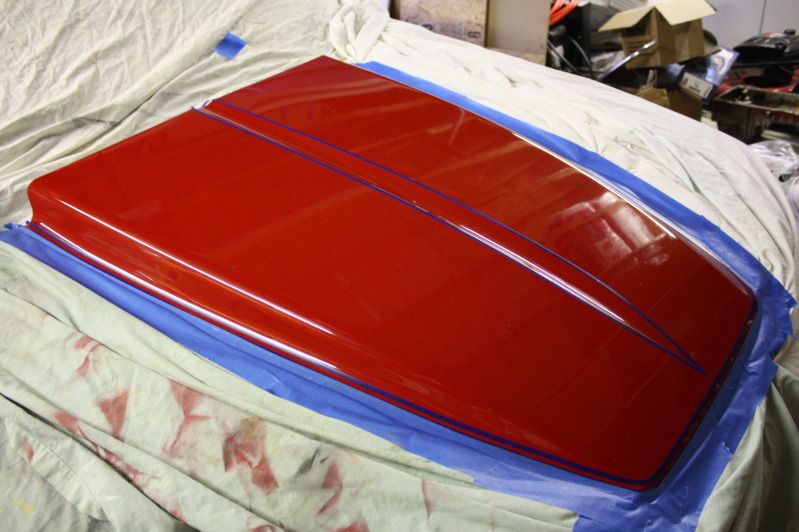 Step 6: Reclean your area that you intend to spray
Step 7: Lay down your first coat and ensure coverage and then continue to lay down more coats.
NOTE: when laying stripes it is important to remember if you let the plasti dry before pulling the tape, the tape will pull up the plasti dip.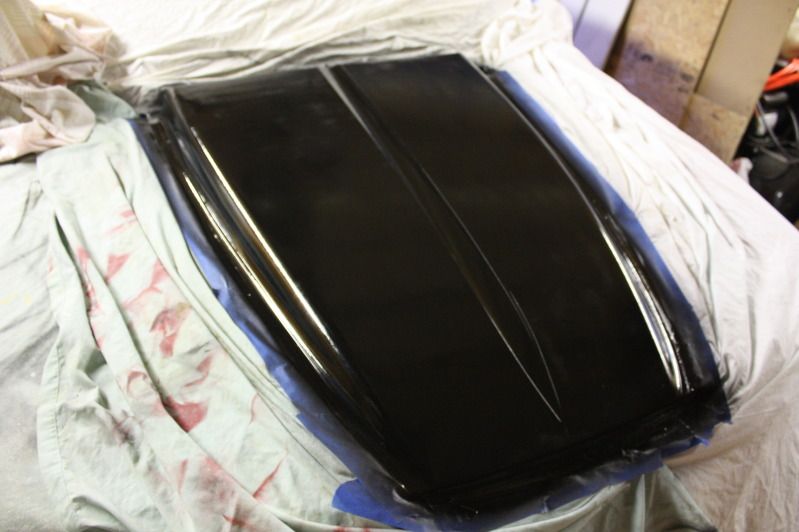 Step 8: Carefully pull the tape and sheets off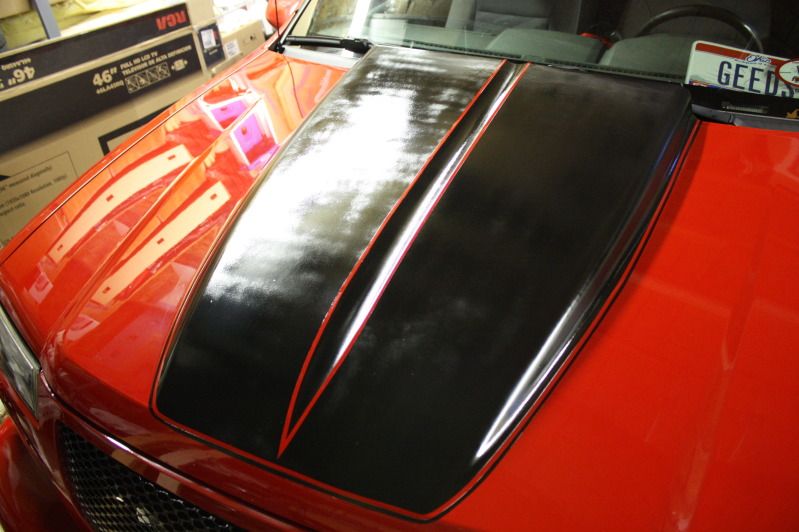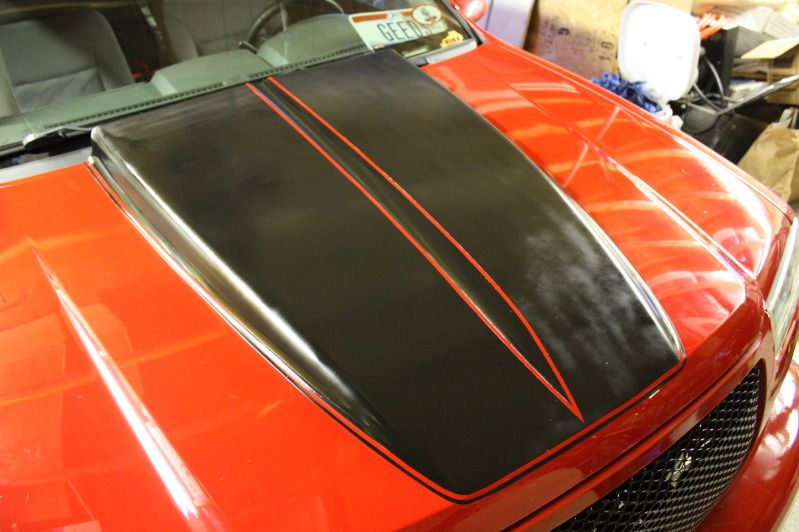 Step 9: Allow to dry and enjoy