Lifetime VIP Supporter
Thread Starter
Concerning the arrival of one of the ACDelco 'Re-Manufactured for GM' Front Brake Calipers just this evening... while these images WILL have a separate Album on my "Flickr-Bucket"... I think it is very important to stress the reasons for my exclusive purchases of ACDelco OEM Equipment:
Why THIS Equipment instead of Using 'Generic Re-Mans' for the Front Brake Calipers?
(1) If you live in anywhere in the Rust Belt or in areas where Road Salt and Sand are lavished on your Driving Surfaces... having these Heavily Zinc Plated Cast Iron Front Calipers instantly eliminates the problem of developing "Rust Swollen Caliper-Body Brake Pad Glide Points" that will allow your Brake Pads the Freedom of Movement they deserve for their entire performance lives. Regular Cast Iron make the S/S Brackets swell INWARDS ... putting the SQUEEZE on the Brake Pad causing them to seize up or get stuck in direct contact with the Ordinary Cast Iron Brake Caliper Housings. For the additional cost of only $30.00... this seems to me to be a very worthwhile extra step to take when Re-Building the Front Brakes on ANY Full Size Truck: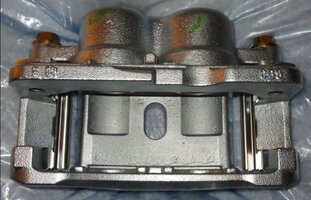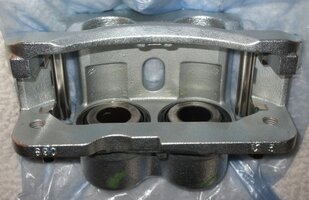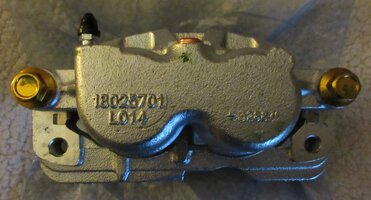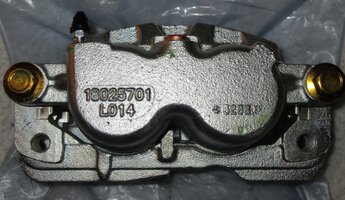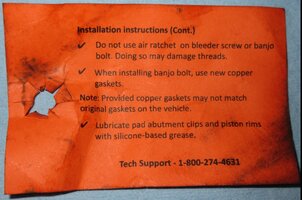 (2) With the absence of the Rust Build Up.. these Brake Caliper Housing can be cleaned "Slick as a Whistle" right down to Bright Metal with common Brake Kleen Spray Solvent or even Soap and Water and a Hosing down with Fresh water afterwards.
Ever notice how those Steel or Zinc-Plated Cast Iron Parking Brake Mounting Brackets that the Caliper Assemblies Fasten on with (2) 18mm Bolts...NEVER RUST...BUT... Everything esle around them DOES...? Yeah... THESE Zinc-Plated ACDelco OEM GM Brake Calipers ...are Like THAT. :>)
(3) If your GM OEM 10-9 Hard Fasteners used to secure the Front Wheel Bearing Hubs feel loose or look even slightly Sketchy during Hub Installation... the 10.9 Triple Bolt Sets offered by Dorman allows you to have Brand New Bolts of Astonishing Strength and that LACK ANY AMOUNT OF DAMAGE RUST OR CORROSION... for Under $14.00. Again... THIS is Money Well Spent: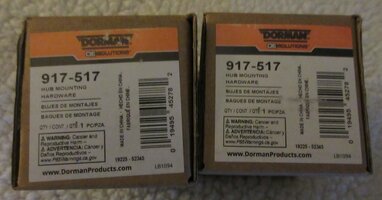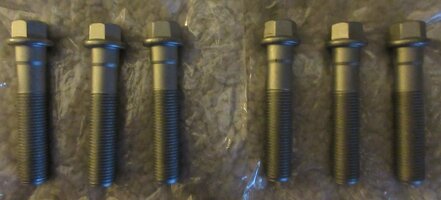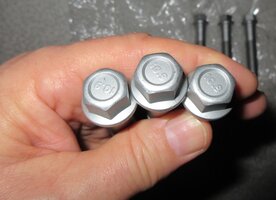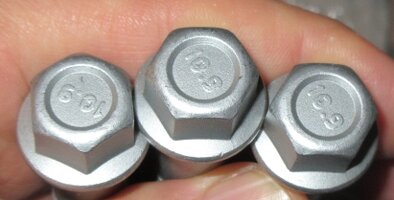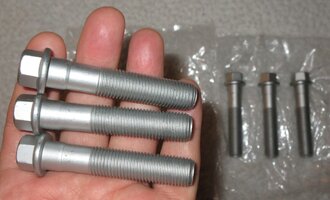 The Last Caliper is due to arrive tomorrow and I'll "Turn To" on this work ASAP to move this Project to a decent closure.