I got myself some goodies this week! It's always nice when that happens!
FedEx brought me a couple 8.6" rear differential covers set. These include the gaskets and new bolts.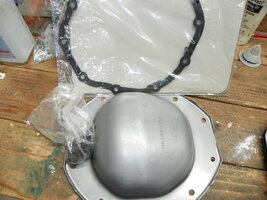 I double checked to make certain that this cover would fit the 8.0 on the wife's '06 TB. It does.
Top view: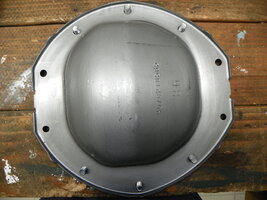 Side view: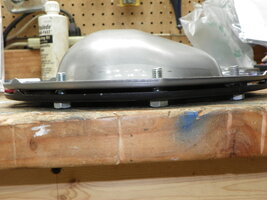 I also bought a couple of Dorman fill plugs for a Jeep. The vertical location for the hole, as best I can measure it, should be 6-1/2" from the bottom of the differential case to the center of the hole. The horizontal location I'm not sure of. I'll make a trip to U-Pull-It and do some research.
The real prize didn't come on a truck (well, OK, it came on MY truck). I have been saving up my Menards rebate coupons, and Wednesday I went and cashed them in on this: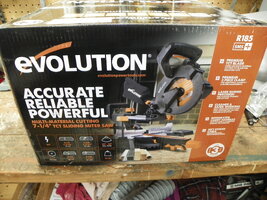 This is the Evolution R185SMS+ 7-1/4" multi material compound sliding miter saw. This is going to be my metal cutting saw. I don't need to cut massive chunks of solid steel, so this should do fine. Here's a pic from the side of the box showing what it can cut: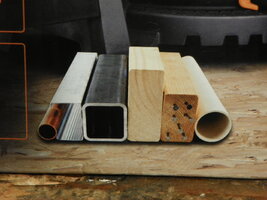 I already own a Delta 10" compound sliding miter saw for cutting wood. Some may ask "Why not just put a metal cutting blade on that and use IT to cut metal?" Because the Delta spins too fast. It runs at 5500 RPM, which is pretty fast for cutting steel. That's also too fast most steel cutting blades. And exceeding a blades maximum RPM rating can result in lots of small metal blade bits flying around at high speed. Not a good situation!
The Evolution saw runs at 3700 RPM, which is a much better speed for cutting steel, and it is well within the max speed for most metal cutting blades.
This is the best part: remember those rebate coupons I mentioned? They brought my final cost for the saw down from $199 to $75! Happy day!