Time for the annual hedge trim; 35 "dwarf" citrus trees along the sides & back of the house. The ladder is 13'; the hedge is 13' to 15' tall and 6' to 8' deep at the top.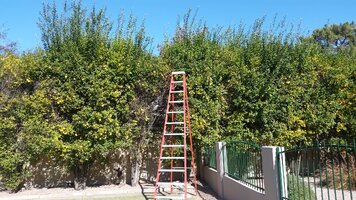 Citrus thorns are a bitch; 2" long and needle sharp. Edit: BTW, this is also prime scorpion territory!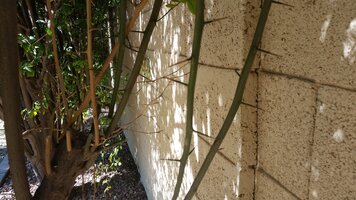 Management always seems to have other priorities.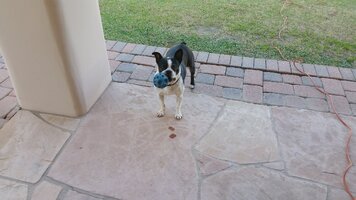 Half done today, will get the remainder tomorrow.
Last edited: