I mentioned I'd be making this list in a previous post, there will be an accompanying YouTube video soon. As we know, the GMT360/370s all have a nice little cubby in the rear cargo area. So here's what lives in the back of my 9-7x;
THE OFFICIAL "USEFUL STUFF YOU SHOULD CARRY WITH YOU" LIST
Kobalt 3/8-inch drive socket set. Got this thing for $17 on sale at Lowes. Love it comes with a lifetime warranty and it's in a really nice compact case.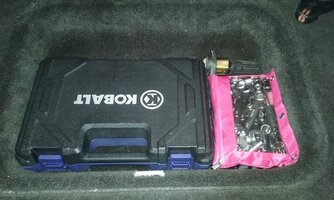 Pink storage bag; assorted sockets and wrenches.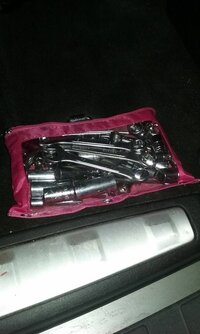 Black storage bag; fuses, electrical tape, small knife, RTV silicone, two spark plugs, zip ties, Gorilla Glue, Manifold Absolute Pressure Sensor, IAT Sensor, pliers and screwdrivers.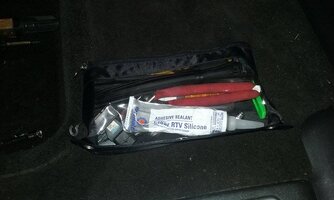 NOT SHOWN Blue storage bag. Contains two of each bulb for the exterior, and several 194s for the interior.
Loose item: Ignition Coil. A very common failure in the 4.2 engine, can leave you stranded.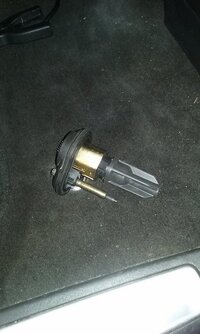 Glovebox items. SURPRISE, I actually keep gloves in here as well as a nice little light I picked up at Tractor Supply for just a couple bucks. Behind the light is a small pharmacy. Imodium, Gas-X, Advil, Stay-Awake, breath mints, and some deodorant.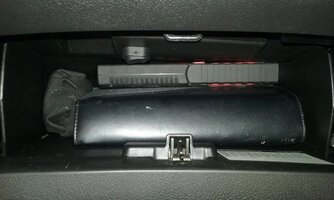 Finally, the center console. A smaller flashlight that's quicker to the hand, phone charger, and a 2-meter band Kenwood that has yet to be wired.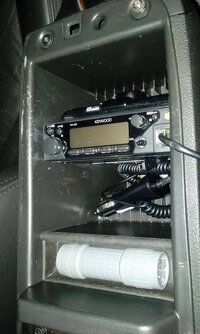 THINGS THAT ARE NOT PICTURED;
600 peak amp Schumacher jump pack, stored in the rear cargo area, fire extinguisher mounted in the rear cargo area and a breaker bar under my rear seat, an ELM327 Bluetooth OBDII diagnostic tool, usually a quart of motor oil. In one of the two side compartments I keep a tow strap, bungee cords and the air compressor hose, the smaller compartment has a high visibility vest and a winter beanie.
Now this is not to go against
@MAY03LT
and his similar YouTube video which we've most likely all seen, but to give an idea of how I keep my stuff in my truck and show where it's kept.
Questions, Comments and Additions are of course welcome!