Original poster
Lifetime VIP Donor
Supporting Donor
Member
So around 4:30 AM EST or so… I was getting a Little Antsy about heading out to my Y2K Blue Silverado in the Driveway and cranking it over to ensure that my Reliable AGM Battery Trickle Charger… was still "Trickling" well enough to Start The Truck.
Yup… Half-a-Turn on the Ignition Key and She Fired Right Up; albeit...
with a Little Hitch in Her Git-Along;
just a minor stumble mind you, and so my thinking was that since she sits motionless now almost as much as her Owner does
(She's Pushing 22 now and I'm not quite 'Pushing Up Daisies' or taking a 'Dirt Nap' just yet while heading towards 73)
it was probably just due to a common lack of "exercise'...you might say.
Likewise, I wanted to take a look under the Hood and see What was What...just in case any "Vermin" have been taking advantage of us BOTH during the
Long Night of Covid
and Snacking on the Engine Harnesses. So I raised the already un-locked Hood due to the running of the Extension Cord to the Re-Fresher-Trickle Charger laying about on and near the Motor, and flipped the switch of my AAA Battery Head Lamp and cast my eyes around looking for trouble.
No amount of scrutiny will EVER efface the Terrible Beauty of that LS (LM7) Motor. :>)
"Hmmm…" I thought… "Nothing looks Chewed on or a reason for anything being A"Miss" under here…" And then suddenly
I had the Deep Fried Poo Scared Right The Hell Out of me when the G-D'd Hood Light suddenly came ON
and just as the Engine was beginning to idle away pretty damned good. I didn't think much about it at the time, but upon closer inspection, I found the Power Connector was easily loosened and removed from that Damned Hood Lamp.
Being suspicious about whether or not "Refrigerator Lights Stay On After You Close The Door…" I reached up and un-tabbed it from the under-hood latch lock holes and took it back into house after I let the Big Blue Machine Idle for a while longer and warm the Coolant to around 180-200 Degrees. Then, after shutting off the headlights and watching the Voltage Meter level drop a little bit, finishing off this Episode with a Charged Battery… I was anxious get back inside and examine that Hood Light because
I could feel and hear something heavy … Rattling Around Inside of it.
For the half hour or so that followed on, thinking that the Light was Broken, I tried my Damnedest to Split apart the casing (Halves…?) on that Light with no success, short of me doing it harm with the one Tool I own that Makes EVERYTHING Look Like a Nail…
My 4 Lb Sledge Hammer.
But a Cooler Head prevailed upon me to Watch THIS Video and re-examine that Old Adage that "There really is NOTHING NEW Under the Sun…" Because sometimes…
There really IS!
After a failed effort to find an OEM Replacement on Amazon, I ventured over to eBay and bought THIS replacement GM OEM Under Hood Light for around $30.00 because I'm STILL in the Honeymoon Phase of having bought my Y2K Truck...
and I DO pamper her whenever I can: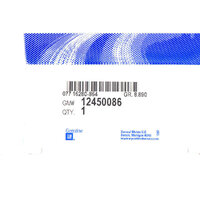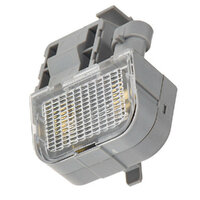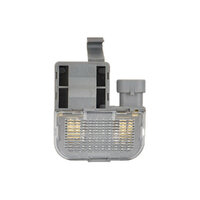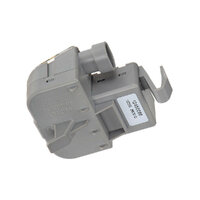 It's funny though, when you Think about it... Of
ALL
the Four Natural Forces that govern EVERYTHING in the entire Universe; IE
(The Strong Nuclear Force, The Weak Nuclear Force, The Electro-Magnetic Force, The Force of Gravity)
... Gravity is the
ONLY
One that
ONLY moves in One Direction
. Under its influence, the Earth constantly accelerates EVERYTHING towards its Center at the Rate of 9.81 Meters per second/per second.
So the GM Engineers that Fiddled with and Figured Out How to Design this Clever "Gravity Switch" DO deserve some 'Props' ...for a change... since as long as the the Bulb does NOT Burn Out and the Electrical Contacts remain Clean...This Elegant Lamp will
ALWAYS
either Turn
OFF
or
ON
as long as Gravity WORKS.
THAT is Pretty Damned Cool!
Last edited: