Not being a "Luddite" by any stretch of the imagination, it makes me look like one whenever I go into a Rage about the Technical 'Droogs' over at Firefox tinkering with features that always seem to work fine... until they start Fiddle-F*****g around with them...
and then they DON'T!
If you haven't noticed this problem yet... check your "Add-Ons" feature in the Menu Index of your Firefox Browser and do not be surprised if the majority of them have been either disabled or deleted....providing an Error Message when downloading them that reads:
"Download failed. Please check your connection."
...Which is just a Crock of Steaming Horse Manure... because the actual problem has to do with them 'changing the rules' that will
ONLY allow SIGNED and VERIFIED Add-On APIs to the Browser
. I wish these Firefox Mopes would simply leave well enough alone and stop lying to their Browser Users about a problem that has nothing whatsoever to do with the End User Hardware when browsing with the Firefox Application.
If you have discovered an easy fix or a work-around for these Add-On Issues, Let us All Know.... Please.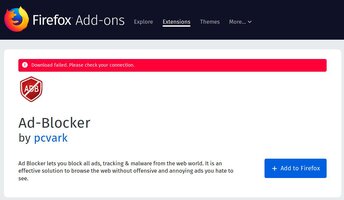 For any Linux OS Users... I already tried to install the Debian Alternative Browser for Firefox on my Dell Precision M4700 Laptop as a work-around called "Ice Weasel" and this what the 'sudo install... reply advised on the Terminal Screen:
So unfortunately... THAT was no solution...
Last edited: