So I winter bombed an l67 swapped 4th gen for a few winters and I just cant do it anymore. Bought a durango with a blown motor and fixed it last winter and didnt really like it. Stumbled on this 04 Rainier 6 weeks ago and have been slowly putting it back together.
5.3, 180K, virtually EVERY option, power pedals, memory heated seats, nav, onstar, satradio, sunroof, bose super stero. 3.73's posi. Not bad overall. Smacked a deer, body shop bought it at an insurance auction, found out its NOT a trailblazer and its tough to find some of the parts and sold it to me, the idiot, haha. Hopefully it will get me to campus every day during the winter and still allow me to haul around my fturd and cutlass when I need to.
PS pump return was broke, AC pump clutch was toast so their both fixed.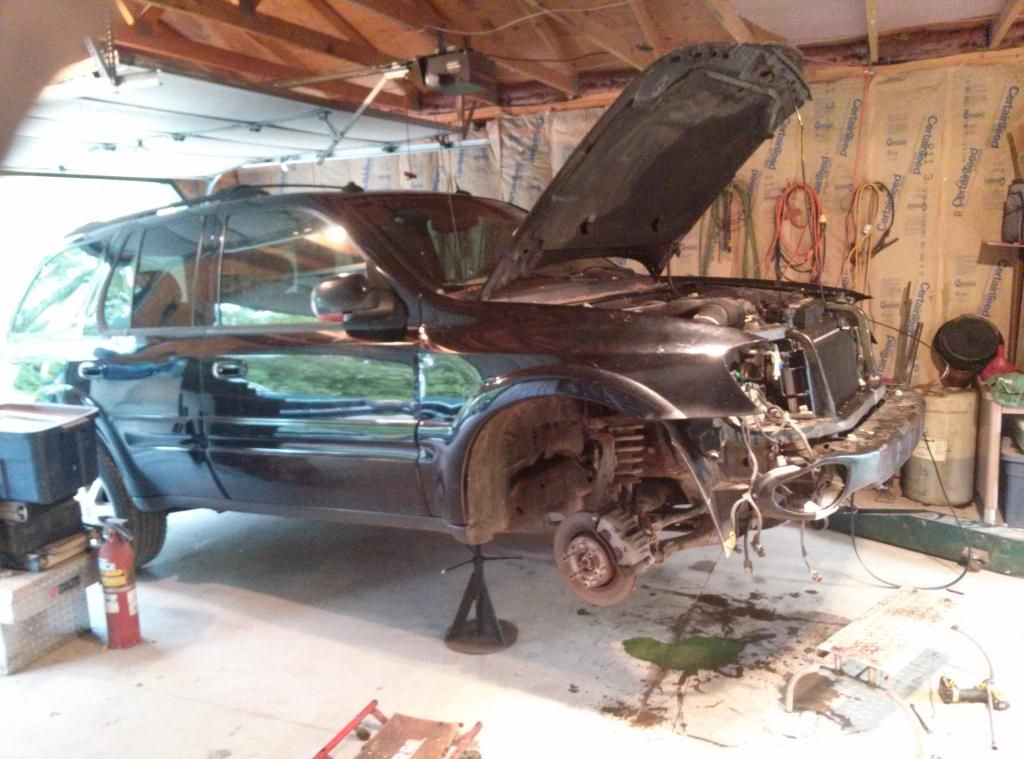 Turned the nasty scored rotors (since Im a wannabe machinist and cheap)
Hacked, pulled, pushed, and cleaned. Original core support that has been pushed as close as to where I think it should be.
As it sits now