Hey guys I've started soldering up some quad beam headlight diode kits for those who don't want to solder.
These kits allow you to have your low beams (quad w/o fogs) or low beams and fog lights (quad w/fogs) on when you switch to high beams, as opposed to factory where the low beam and fog lights shut off when switching to high beams. Everything functions like factory, except when high beams are switched on, you will not be able to turn the lows or fogs off individually. They are installed between the high beam, and low beam and fog light relays in the front fuse box. These kits will work in any '02-'09 GMT 360/370 and also '03-'06 GMT 800.
Pricing:
Quad w/o Fogs: $8 Shipped in the US.
Quad w/Fogs: $10 Shipped in the US.
PayPal only accepted, Pm me for info.
Pictures:
Quad w/o Fogs Diode on left, Quad w/Fogs on right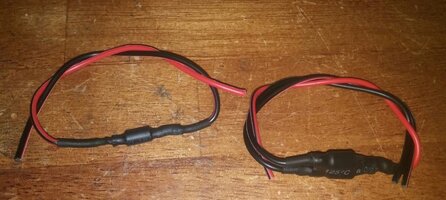 Quad w/o Fogs Install picture: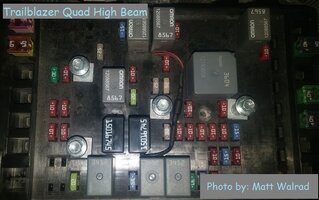 Quad w/Fogs install picture: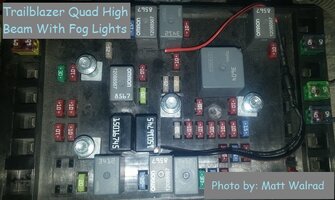 Output shot of quad w/o fog:
Top is 6k hid low beam, bottom is 6k hid low beam and halogen high beam.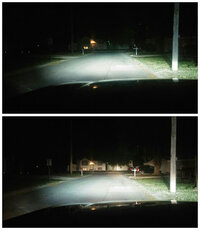 Head on shot of quad w/fogs: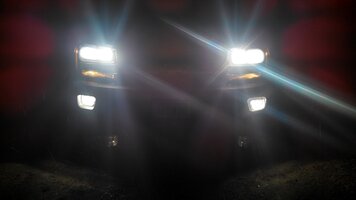 Thanks for looking! If you are interested in soldering up the mod yourself, there is a write up HERE.
​
Last edited: