I couldn't find a thread dedicated to this on this site, so I'm making one. Post pics of your exhaust tips.
This is my 2004 Rainier V8 w/ Silverline exhaust tip and resonator delete. It's a bit louder and deeper outside the vehicle, but there is no noticeable increase in sound from inside the vehicle. It passes the wife test. Ran about $65 OTD at a local shop. I gave the new tubing two coats of high-temp black paint to mitigate rust.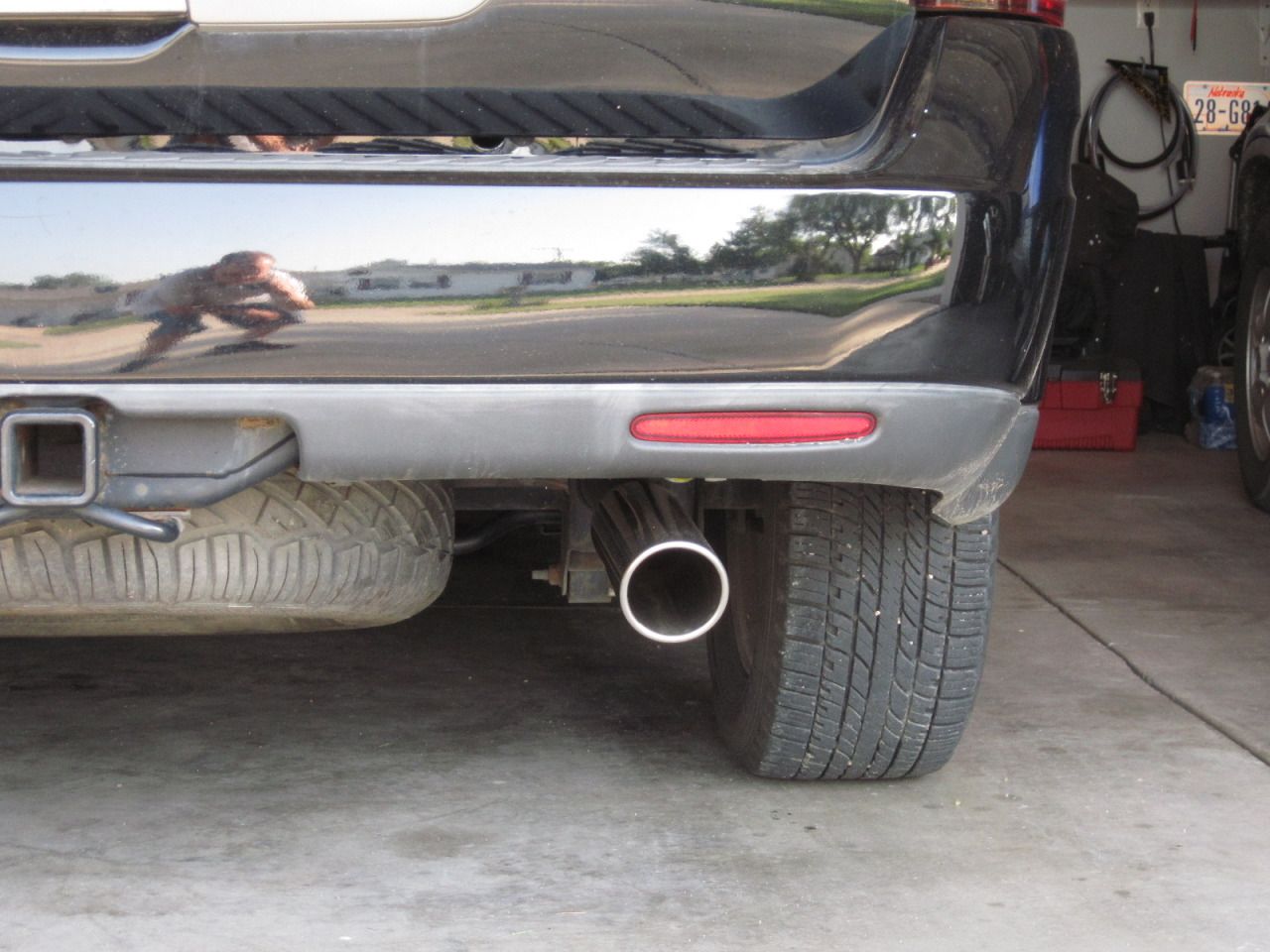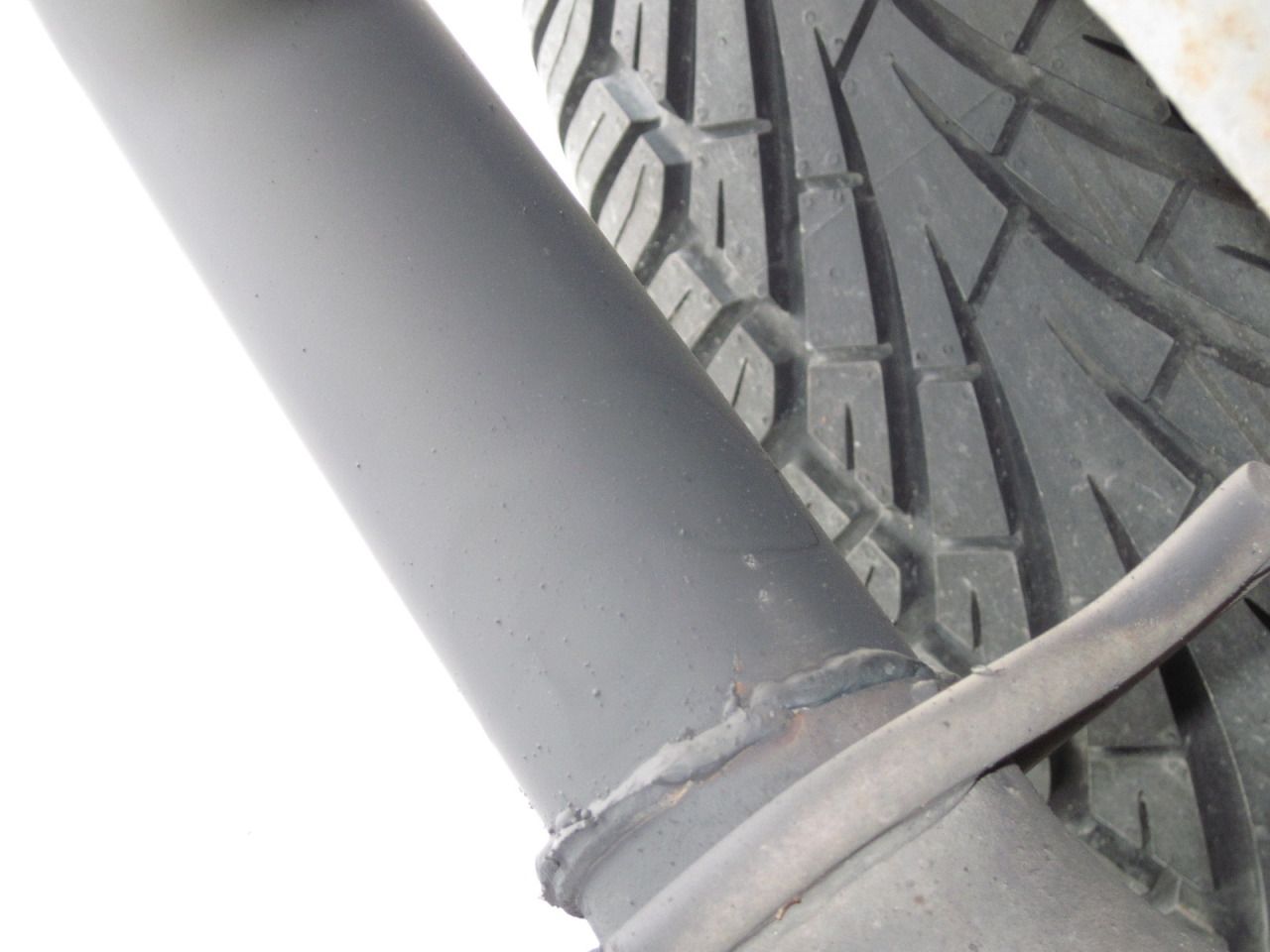 Not sure about the tips specs as I went with what he had on hand that looked good and I haven't bothered measuring it. Looks to be about 12"-18" long, rolled edge, slash cut, 3"-4" wide - exactly what I wanted. Stock tubing into and out of my resonator was 2.75".