2004 TB EXT 4.2 LS - I have replaced the Gas Cap with an AcDelco, replaced Evap Vent Valve, & Evap Purge Solenoid... Solenoid replaced it last night, disconnected Battery for 30 minutes, cleaned throttle body... this morning light came back on.... I have purchased a Smoke Machine and an Evap boot cone a few weeks back in anticipation that the parts replaced would not fix my issue... I have emissions testing in February and can only work on the truck on the weekends due to work... Any tips are much appreciated..
I also purchased the Canister, but it looks like the tank has to come down, am I mistaken?
The boot I purchased for the gas tank...
.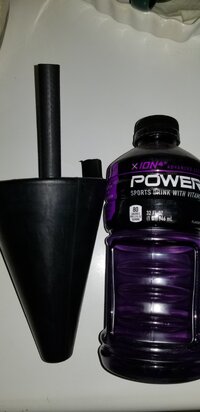 Last edited: