I wanted to touch on the E fan band wagon again. While some may say not worth it etc. I have always been a huge supporter of electric fans. The stock fan pulls so much power and mpg I just choke when I have to merge onto the interstate with the ac going. I have been running my setup for about a month now and the temps here in Phoenix have been ranging from 70s up to 110 over the last month. Sitting in 110 degree grid lock traffic is always a gamble but now I have done it with no issues. Grid locked traffic 110 outside and the ac cranked up and the temp only got up to 200. So here is my breakdown...
Cold Case TBSS radiator. I love this thing! The fit was perfect and dead on. The quality and craftsmanship is top notch. They are made in USA with customer service right here in the USA as well. I spoke with Chris before ordering and he was great. The design is a dual row, single pass (so no need to upgrade the water pump like with double pass or triple core etc), 1 1/4" tubes with over sized tanks top and bottom for extra capacity. The price on it was only $450 ($500 with shipping) and it arrived fast!

To install it I had to modify the rubber holding block. After trying different ways I found a sawzall with a tree pruning blade was fast and easy and followed up with a die grinder and a cobalt burr for the finishing. I ran up to the local store and purchased a 28" flex hose with an elbow on the end to compensate for the wrong side bottom hose (going to be dropping an L94 in it so the bottom correct then) and connected the flex a lite adapter for my temp sensor.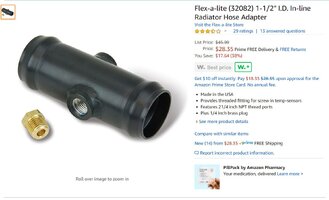 The upper section of hose is stock cut to fit and the thermostat is an autozone 160 degree. The shroud is stock shroud that I trimmed to fit around the Dorman LS1 dual electric fans.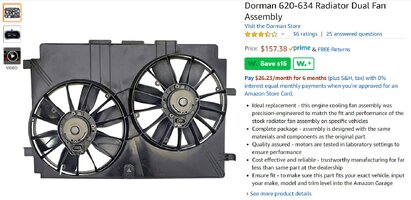 I chose these because I have always had good luck with them and I THINK they pull something like 3300 or 3500 CFM. They are readily available and very reliable. I ordered up the pig tails and wired them together and into the flex a lite variable speed controller.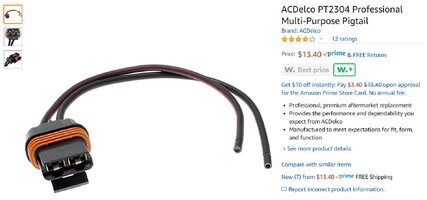 I knew I was going to be doing this since last Oct. so I collected the parts as they were on sale over time. I did end up cutting some 2 x 2 alum. to make up the bracket to mount the top of the fans to help with better support but it did fine without it Im just anal. I finished off the fans with foam tape to help seal and reduce any vibration. I will say I kinda like the small amount of vibration sounding like a jet about to take off but now I hardly know they are spooling. One extra gallon of coolant needed and I used the stock upper hose but turned it backwards for a better fit. Like I tell everyone...if you go this far be smart and replace your rad cap too! If you do all this and still over heat because of a $10 cap you will look like a total idiot to everyone

The one thing I am still trying to figure out is the P1481 and P0507 codes. Because the PCM is still looking for the proper fan speed signal and now there isnt one I need to figure out what resistor and wires to jumper to fool it. For now I just keep erasing it when it comes on (like once a week usually in a drivethru). If anyone can tell me what size resistor and what wires on the harness please please please share it for anyone else who does this. For those doing the math on it I am sitting at just under $1k for all of it. But I also get WAYYY better mpg ( averaging around 20 mpg now) and don't need to worry about the heat. Now or when I drop the 6.2l in it. Cheers all!
Last edited: