Hi all,
Introducing myself here.
Bought a '02 Suburban LT K1500 a while back and I really enjoy this car.
Yes, in Europe. Yes, with our INSANE gas prices. Nope, it has no dual-fuel aftermarket LPG system installed for cheap driving. (Makes little sense, as I split my fuel costs between the Burb, a '16 Challenger, and a '15 Volvo V40 Diesel-smokin' hatchback).
The car came to Europe 3 years ago, it's a Cali import, so no rust on this 21 y.o. land barge (hey, even the spare wheel lift works!). The paint is another issue; the previous owner post-import coated the car with black Plastidip, which holds up really well... And looks way better than sun-scorched clearcoat.
Did some mods to adapt the vehicle to the EU/Polish road code and for my convenience:
- Silverado instrument cluster w/trans temp gauge (the odo was off by 160 mi only!)
- Rear LED fogs (obligatory)
- Front marker/turn indicators with dual color LEDs (white for steady, amber for flashing)
- 4hi headlight mod
- Super rare E-code headlights (E13 certified) that were available with the short-lived GMT800 Tahoe Euro version sold through Chevy/Cadillac dealerships in France, Switzerland and Germany (not shown in these photos, but they're now on the car)
- H4 auxi hi beams
- CB radio in a CD delete cubby + antenna on a bracket at the lift gate
- Sony XAV 8000 series Android Auto/Apple Car head unit + a new subwoofer (we all know the stock GM subwoofer is crap, lol!) + Matsushita "deamplifier" (passive amps are ew...) bypass harness install
- Backup cam
- Steelmate front and rear park sensors (this is what's OEM-installed in many new vehicles)
- Switches to operate the extra equipment + a USB 3.0 fast charger (dual port)
- PowerStop rotors and pads all around
Will be lurking and posting here. (Especially that I'm doing the 2005+ electric fan mod now)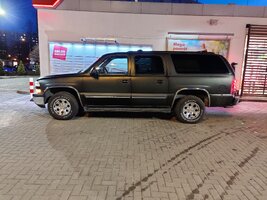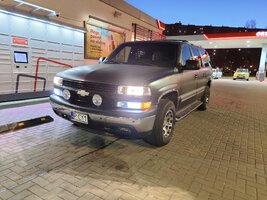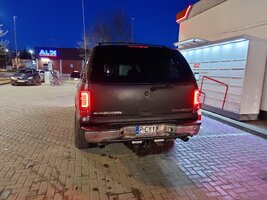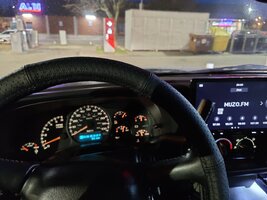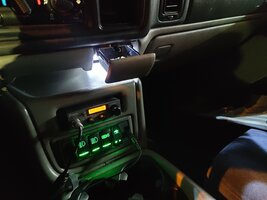 Last edited: