One of the reasons I bought my TB is to have the ability to tow a light trailer and further enable my two wheeled addiction. I've been riding for years, all types of bikes, and am really looking forward to spring and summer so I can pull my old scooter out of the garage and get my knees in the breeze! Currently, I've got a '94 Heritage Softail that I love! That being said, I truly believe that a person only needs one more motorcycle than he's already got to be happy with his riding options. I've owned several over the years, and can't say that I wouldn't jump at the opportunity to have any one of them back. They've all got positives and less positives, but they all put a smile on my face!
Here's a pic of my current ride, like I said, '94 Heritage Softail, 80" Evo, lightly modded with a Mikuni 42mm carb, Forcewinder intake, and Vance and Hines Short Shots.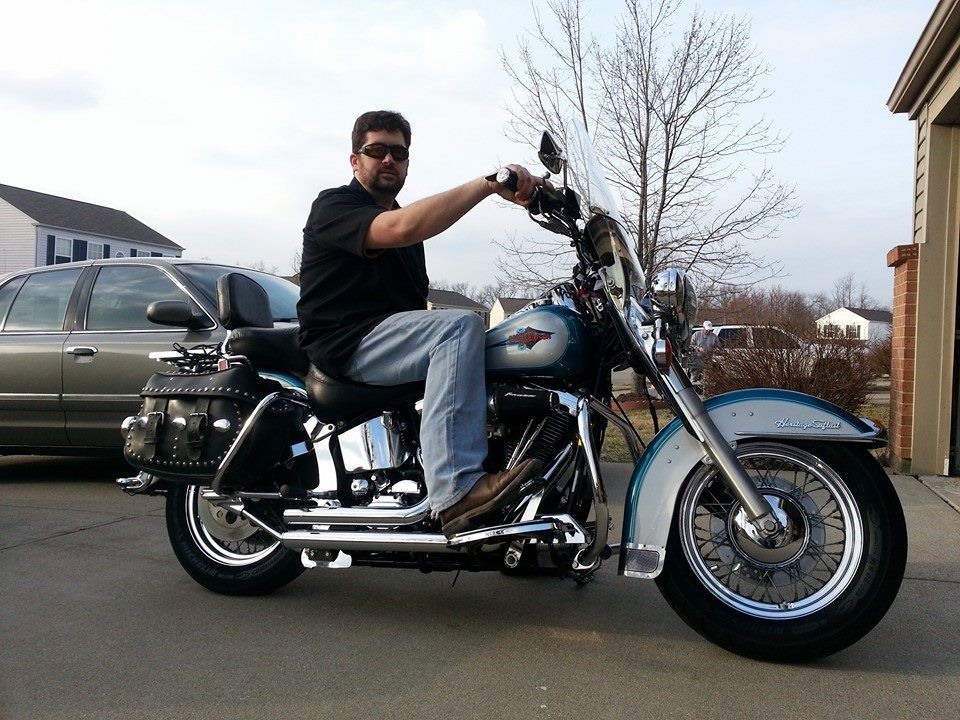 Previously, I rode a hotted up Sportster we called "Grizzly". That one started life as an 883 Hugger, but was modded with HD 1200 jugs, Buell Thunderstorm heads, Andrews N4 cams, Crane Hi4 ignition, Mikuni 45mm carb, Cycle Shack drag pipes, and a custom set of Rhino-lined tins. It was obscenely loud, and a hoot and a half to ride! I dropped it on some loose gravel last March, took the insurance money, and with full disclosure, sold it to a buddy of mine that loves it like I did.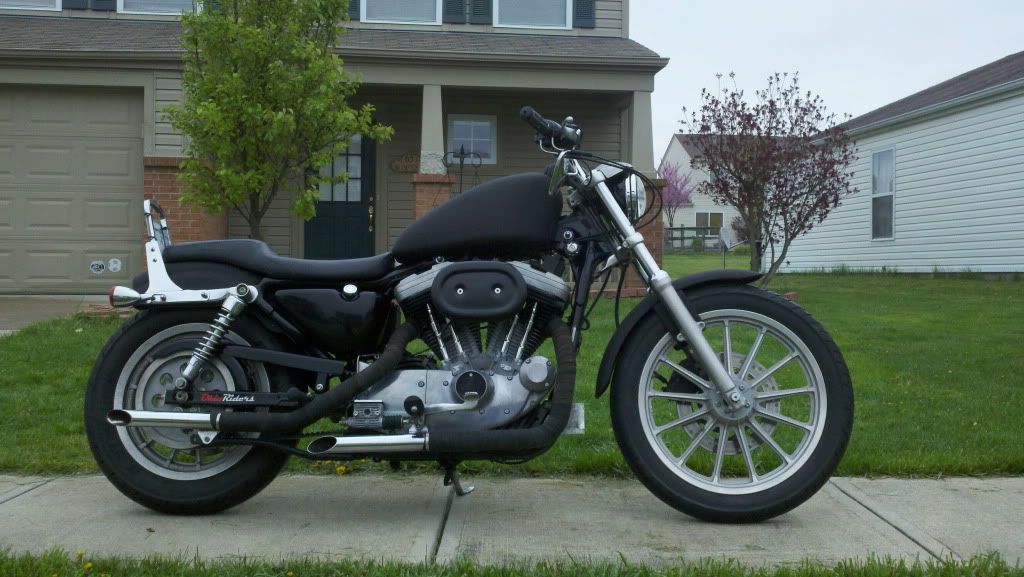 I played with a few VStar 650s (3 of them, actually). I really liked the simplicity of the air cooled engines as compared to the Vulcan 750 I swapped motors on for my uncle.
I traded my second VStar 650 to my mom for her '93 Shadow 1100. The Shadow was really just too big for her, and she was never able to get comfortable with it. Owned it for 8 years, and probably only put 5000 miles on it. After getting it from her and riding it for a while, I decided I really just didn't like it. 1100cc, and only 4 gears. My 650 custom would run circles around it, and it really just felt like it lacked any kind of soul. I really like it when I get to the end of a ride, and can't wait for the next one. This bike didn't do it for me.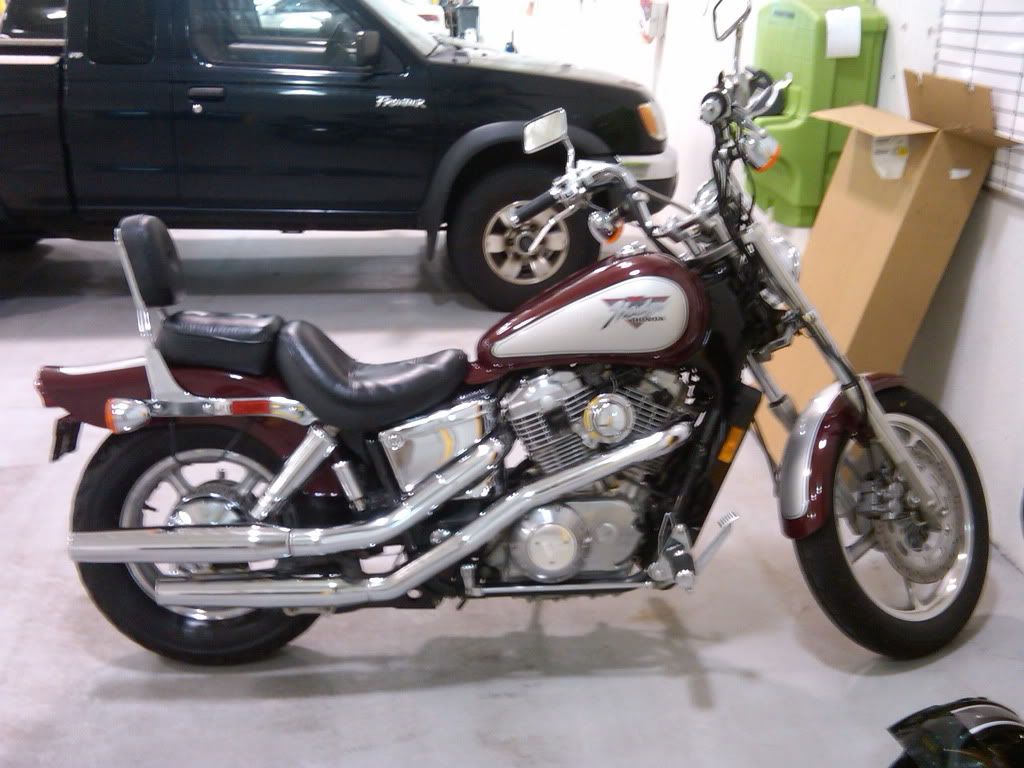 This was my second VStar, and the only 650 Custom I owned. My mom's still got this one...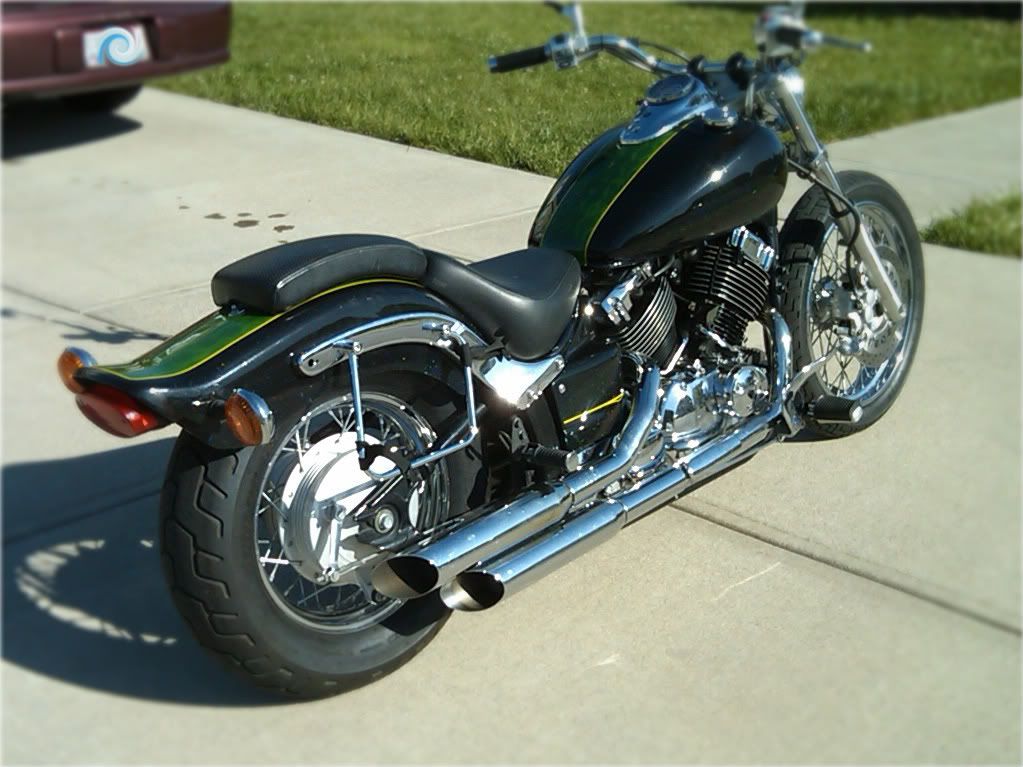 Here's the first one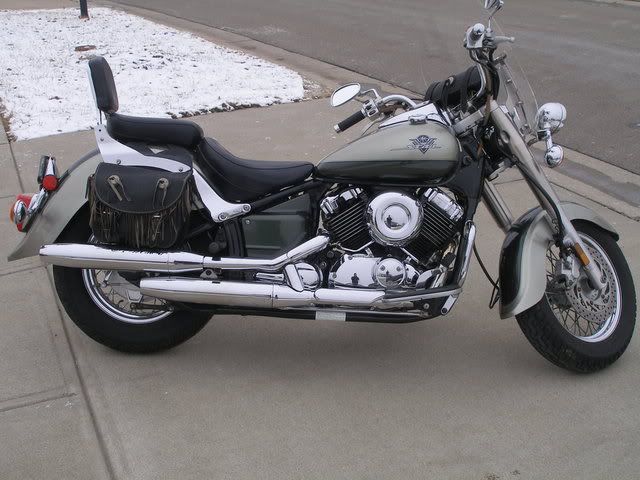 My first, and probably best all around bike that I've owned was this SV650n. Great bike, recommend to anyone looking to get into riding or return to riding. It is a very forgiving of ham fisted throttle applications, but still had far more capability than any reasonable person *should* ever access on the road. The only reason I sold this bike down the road was that my wife didn't find out how much she likes to ride on the back until after I'd had it for a while. I needed to get a bike that was better suited to two up riding.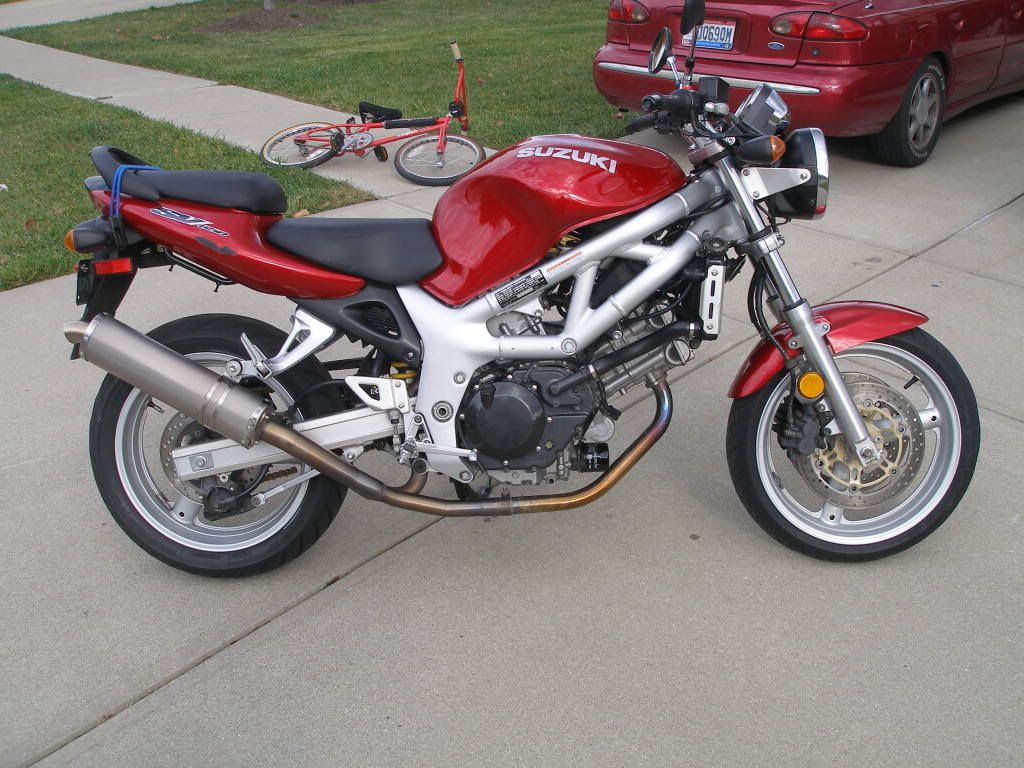 Growing up, my dad pretty much always had bikes. He'd go to the local used motorcycle consignment auction and buy a handful of cheap UJMs that weren't running, or needed this or that, bring 'em home, get 'em running, slap on a quick paint job if it was needed and sell them to their next owners, usually at a loss after figuring time, parts, and labor. There were quite a few, and I rode most of them. Couple that stick out in my memory though are; '86 Honda Interceptor VF500, Honda 400-4 Super Sport (Loved that bike, broke my heart when he sold it. It was perfect, probably sitting in a museum somewhere), Yamaha Seca 750, Yamaha Seca 500, Kawasaki KZ750, and a Honda Hurricane 600. The Hurricane is the only bike he owned that scared me. He bought it as a basket case from a guy that raced it at Summit Point Raceway in WV. He thought it'd be fun to put the race-prepped engine back on the street with street plastics. It was pretty tame by today's standards of performance, but I'll tell you what, that dude would wrap the tach from idle to 13k RPM faster than you could say DAAAAAAAANG! LOL!
So, I've taken you through my two wheeled hobby, I'd love to see yours!