For Saab 9-7x owners; having recently priced 255/55R18 snow tires, I decided to go a different route.
Research told me that 17 inch Trailblazer wheels will fit; and the price tires are significantly less!
I searched my local craigslist and found a set of 4 Trailblazer wheels with center caps and TPMS sensor and a set of well worn formerly studded tires and negotiated a price of $150. The tires actually have 5-6/32nds of tread depth, so for now they will do me this winter while I look for a deal on the tires I really want, which are Michelin X-Ice. I then decided, well I would like to have these center caps have a Saab logo instead of the Chevy Bowtie. Now the pictures tell the rest of the story!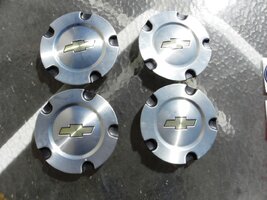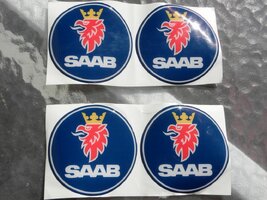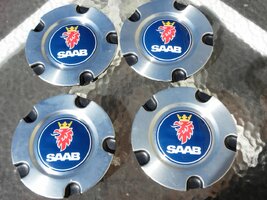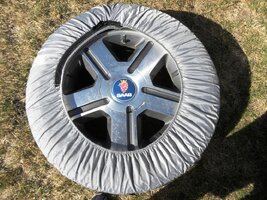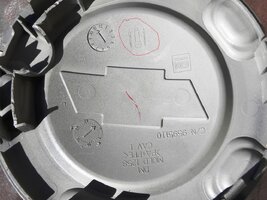 I found the 90 mm Saab Emblems on eBay; sticky back that you should use a hair drier or heat gun on low to smooth out any wrinkles. The surfaces of the caps were cleaned in Dawn, dried and then cleaned with Isopropyl alcohol, allowed to dry before applying the emblems. Oh, there is a little imprint on the back of the center caps that indicate the valve stem location. I aligned my emblems with this so I always will know how to install the center caps.