The time has come that I feel like I have done enough to the truck that I can create a build thread.

Well hopefully anyway.
While this picture is from more than a year after we had her, almost nothing was changed, it is from January of 2013.
I guess the first mod that was done was Christmas of 2011 the factory radio was gutted and replaced.
I went with JVC specifically the JVC KW-HDR720.
I went with 6.5's in all four doors. (note some cutting required in the rear.
) My dad said to go Boston Acoustics, I listened and don't regret it one bit.

I took a chance on the se65 since they were new at the time and the clarity and midrange response was quite good for only being driven off of the head unit.
In the spring of 2013 the bug deflector and vent visors were added.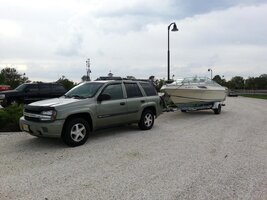 By December of 2013 I was growing keen to the fact that something was missing as far as the stereo was concerned, it just was missing a little note, a hole if you will.... So I added a sub.

Its an old optimus band pass from my dads old car that was just lying around the house.
In early January of 2014 a strange noise started to emerge from under the hood of the truck. I thought it was the power steering but it was actually the compressor clutch bearing. That was the first time I used a thread on Trailvoy to fix a problem. And very shortly after I learned about here.

While I was there I also added a transmission cooler, cause I started to lurk on the sites and it was recommended if you towed, which I do sometimes. I went with the B&M 70264.
For my birthday in April my parents bought me the factory splash guards. They'll help keep the sand blasting on the bottom of the door from getting any worse since the amount of salt on the roads here is absurd.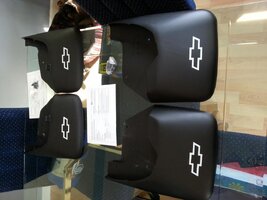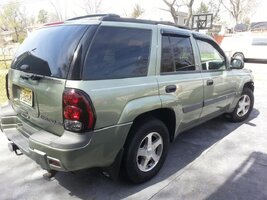 In the summer of 2014 I switched the probably original shocks to bilsteins.
In August of 2014 I decided to add an external transmission filter, I piped it between the return from the cooler and the return to the transmission. I used the B&M 80277 remote mount and the WIX 51269 hydraulic filter.
And finally, as it sits today I did a projector retrofit. I love the look, I was on the fence about it but it is just something that has to be seen in person. They look great on the truck.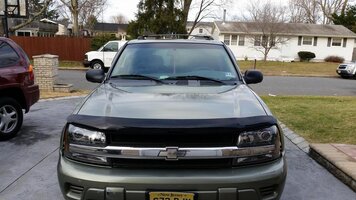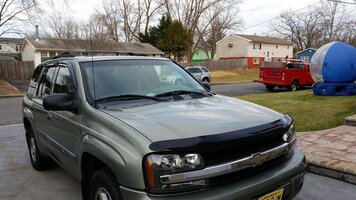 I was going to clear the corner lenses but i decided not to and save that for if I have to ever re-open these.
So that's where I am at now... and I'm sure there's more to come.