To the few Ladies and lots of
Gents,
I've fallen on hard times. I have a long story in my link below, but the short story is this:
out of a real job for about 6 years; shot by carjacker in Aug 2014, losing most use of my left dominant hand; car broke down Apr 28th, 2016; fractured shoulder Apr 30th, 2016.
I'm frugal. I don't have cable TV or live in an expensive apartment, my phone is $38/month (and I've got a 4 year old phone), no designer stuff, and I get a take out meal from a restaurant about once a week. While you'd read me chiming in about mods, most of my comments would say that I had no budget. The savings I had kept me going for 6 years.
Here's the link:
https://www.youcaring.com/marc-stevenson-567022
I know times are hard for us all. I know not everyone can give. Every couple of dollars helps and if a lot of people come together it adds up.
I'm also asking if you can share a personal note and my link with your social circles. How we've interacted maybe or anything else.
Thank you folks.
Marc, aka MCSteven (the artist formerly known as Camera Nut)
Below are images of my upper arm and my left hand.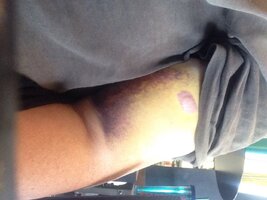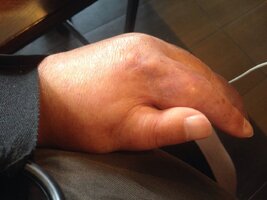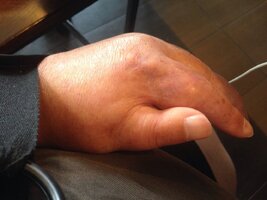 Last edited: