So,I have had hids on every single vehicle ive owned and NEVER had an issue like this before. Long story short I bought xentex HIDS kid for $30 (ive ran them before on other vehicles 0 issues) and a cheaper $10 relay harness on ebay. Ive done the cap mod,relay mod and installed the hids. Everything has been doing good except for mis-firing on occasion Then today I get in my truck,start it up and realize "hey my hids arent coming on at all" So i played with the switch a few times and said ok screw it,pulled it under the carport to wash it and as soon as I turned the truck off i smelled electric melting. I instantly popped the hood and what do u know,the relay harness was MELTED. So i quickly unhooked it all and realized my hid ballast is also melted through with a hole in it. I am pretty confident the issue was the relay harness,as u can see in the first picture they crimped the metal around the wire to connect it and it looks as if it rubbed against the other wires and eventually rubbed through and touched the power wire. This was all covered by heatshrink. NO heatshrink around the actual metal connector and wire itself just the entire bundle,not even some electrical tape! I cut off all the heatshrink etc to find what happened and thats all I could see.ALSO NOT TO MENTION THE FUSE THAT CAME IN THE RELAY HARNESS DIDNT EVEN POP OR BLOW JUST MELTED TO HELL.
PICS OF THE AFTERMATH!!!!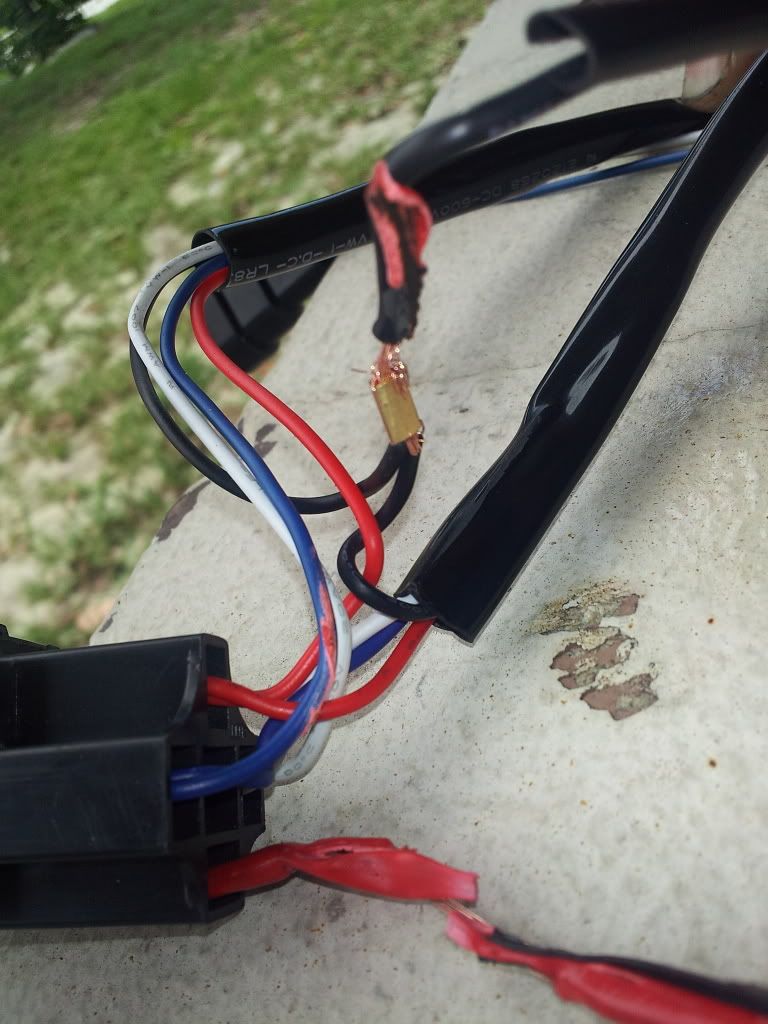 Luckily for me,only cost me $40 for a very bad mistake of trying to save some money. As stated though,im confident it was the relay harness and NOT the ballast themselves but none the less i could have burned my truck to the ground.