Aside from photography, another hobby of mine is 3D modeling. Actually, it's mostly a necessity to my 3rd hobby which is, machining & 3D printing. Way back in 2007, I stumbled upon Google Sketchup. I played around with Sketchup(SU) for a few years until I found Solidworks about a year ago. Been using Solidworks ever since. Its probably my most used program on my computer. When I get an idea, I normally put it into SW and tweak it from there. If your interested in 3D stuff, and ever get the chance to get SW, go for it. It's a pretty easy program to get a hang of. There is a lot of buttons and functions that scared me away for some time, but every model I do it gets easier and easier. Anyway, enough with the talking.
For this model, I took a bicycle brake rotor and started in the middle and worked my way out. Ended up milling the design out of hardboard. The slants did not exactly match up, but they came pretty dang close. I have ordered a slab of aluminum to mill this out of.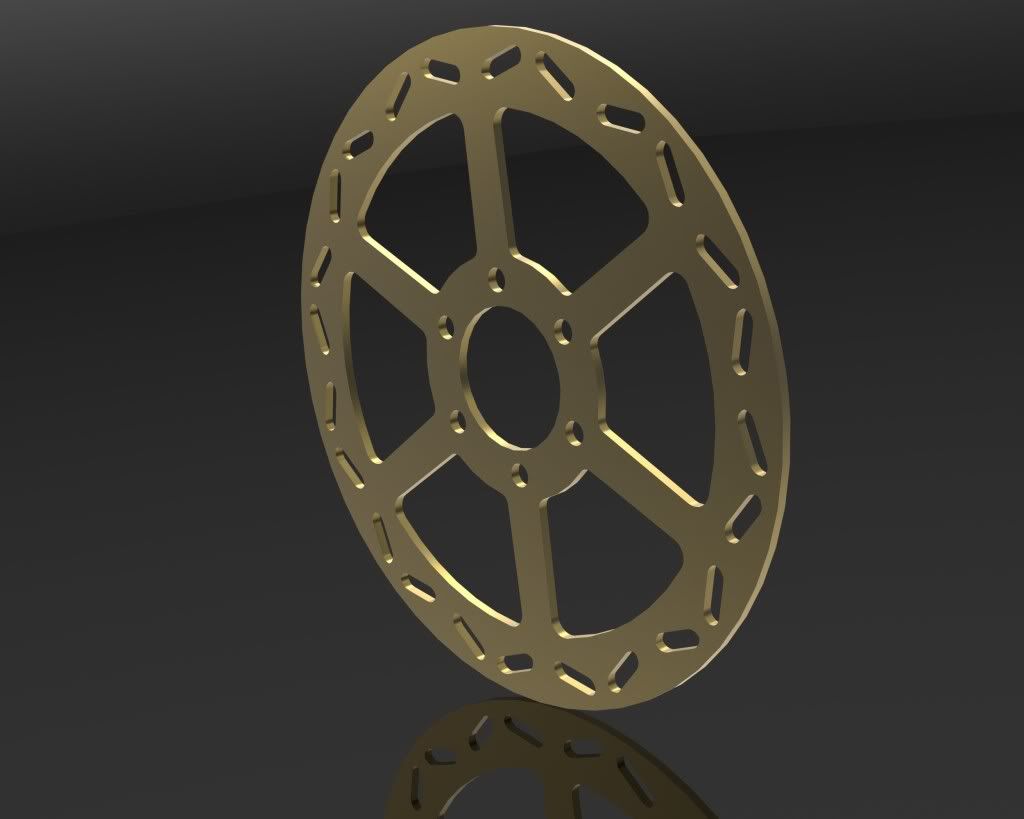 This model is an air/water nozzle for one of my CNC machines. I ended up 3D printing this out of ABS plastic and it gets used everyday. If I ever get myself a lathe, this will be made.
This one is a 1/10th scale R/C fuel cell accessory that I mill out of pine and aluminum and sell on a couple forums. (surprisingly quite popular in the scale R/C world)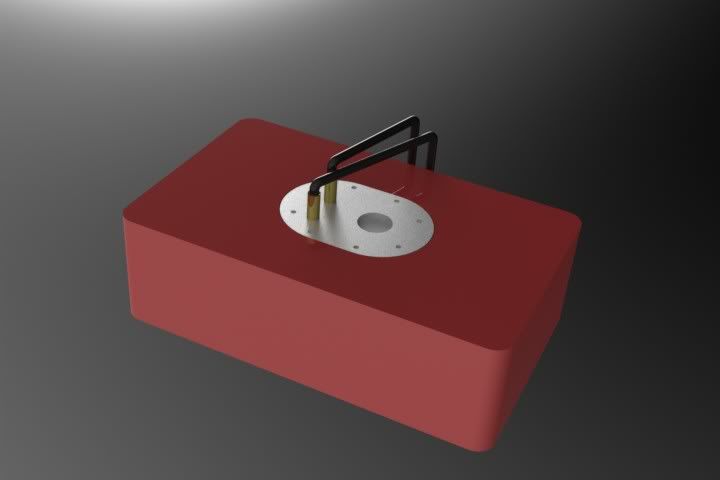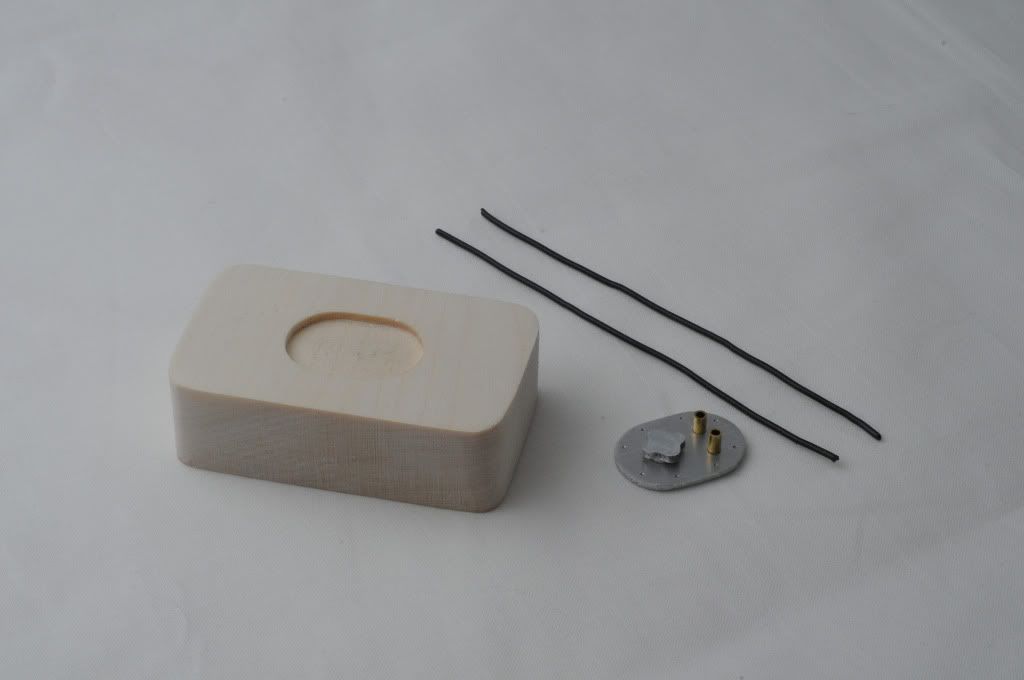 Looks like a throttle body, but its a heat vent to my dunebuggy. Thats not the completed design. It has a flap, a spring, and an stop for the cable drive system. ID- 2.163 inches by 3.543 inches. I did 3D print this out of ABS. It works, and will be installed behind my buggy's vents.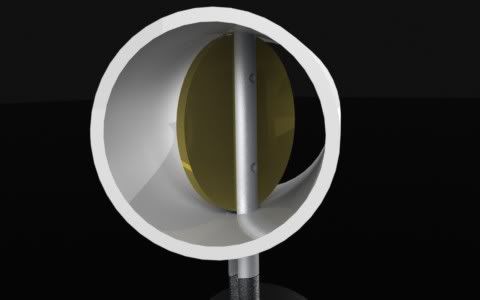 A dust collector, for a 3-axis CNC machine. Just an idea, and will probably never end up making the object. Wont work with my set-ups.
Kairos cross that I received in high school. Have milled this out of maple, stained it and wear it everyday.
2 foot wide CNC machine. Idea, if I get enough aluminum, I will probably make this. Instead of rails, it will be with THK slides do to the wideness.
Old render. A stepper motor driver.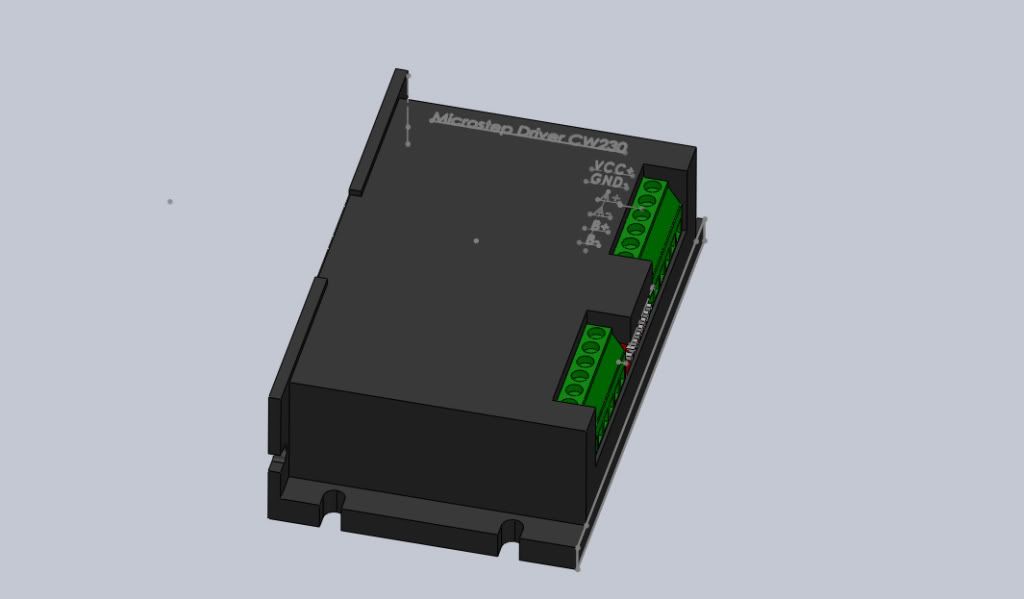 Not sure what possessed me to reverse engineer my iPhone, but all you need is a caliper and a half hour of your time. I forgot one(two) feature on this design, can you find what it is?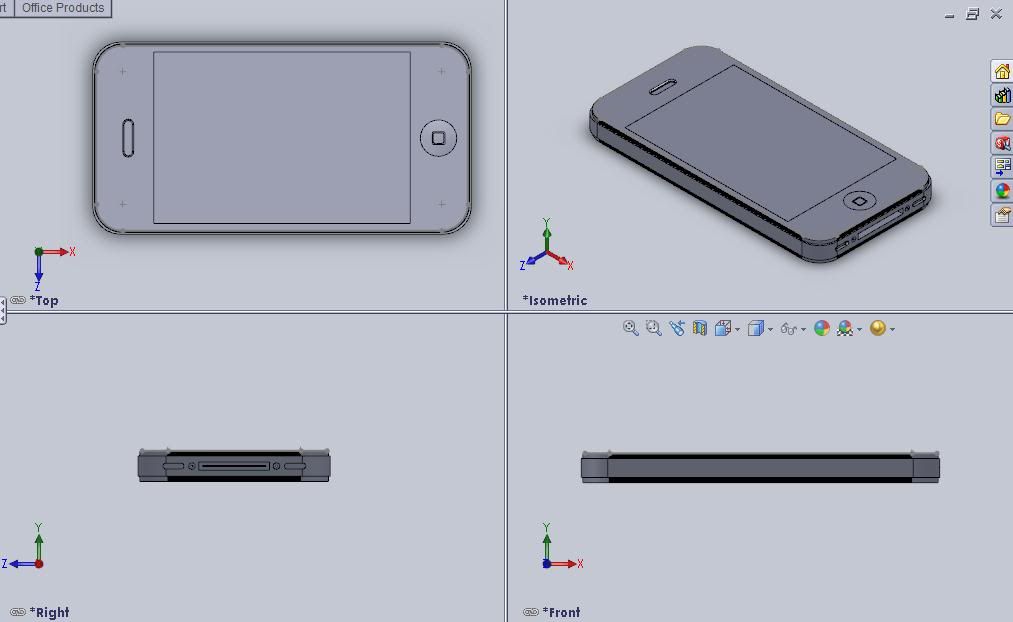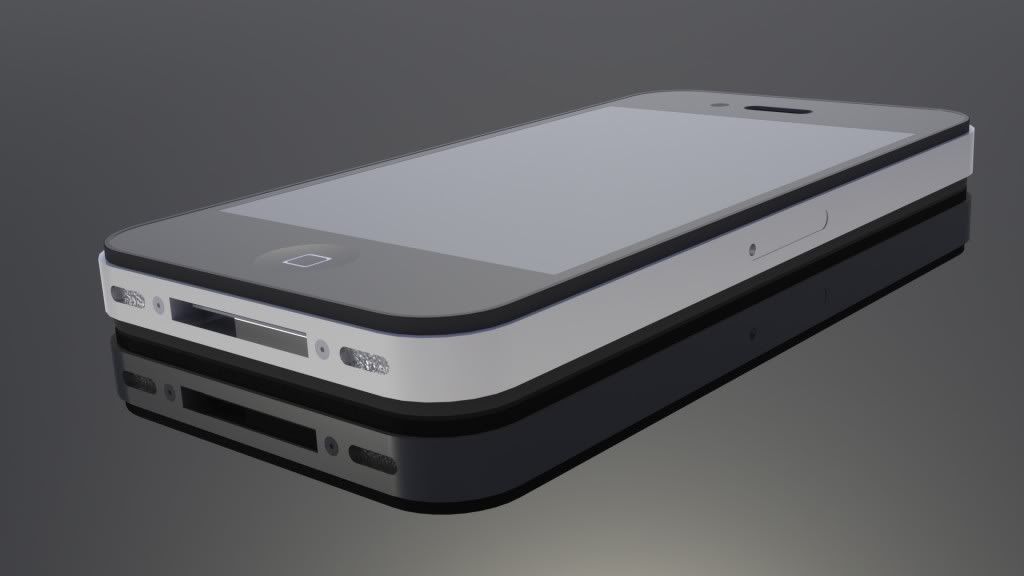 LED Photon, you've seen these or heard of these. I decided to make my own version. This is the model/idea that I am working on now. These will be designed for you to be able to change out to another color LED easily, whereas the retail ones you have to break and ... pretty much impossible to mod. Will be in production and will sell at raves and clubs. There is another version that will hold 2,3 and 4 LEDs in one to really trip you out. I can't show that design but those will also be able to change to different colors/strobe also. For now the parts to make this LED Photon will be 3D printed until I can get a desktop plastic injection molding unit.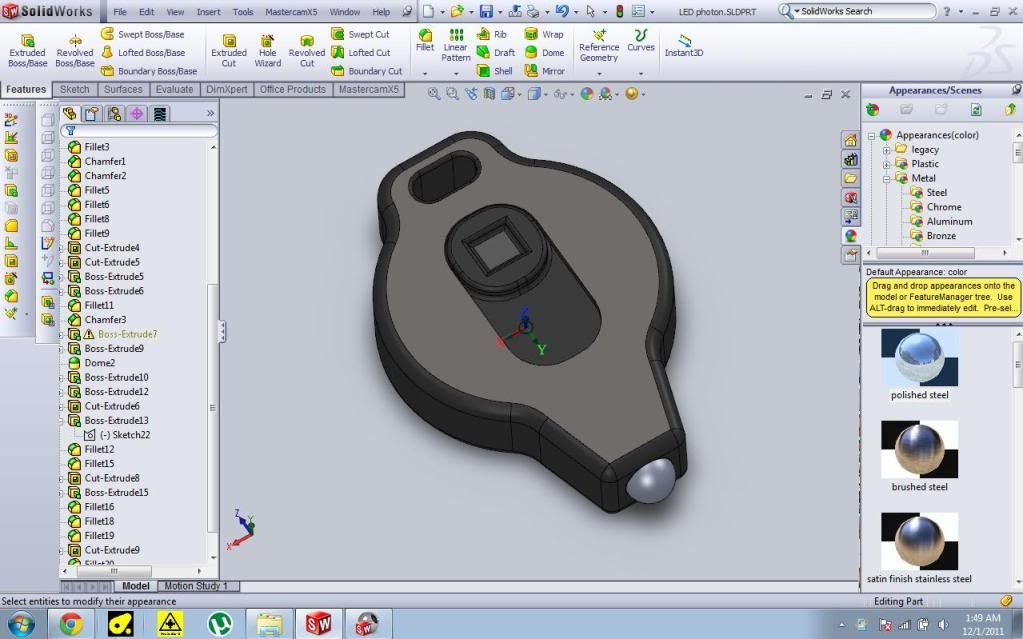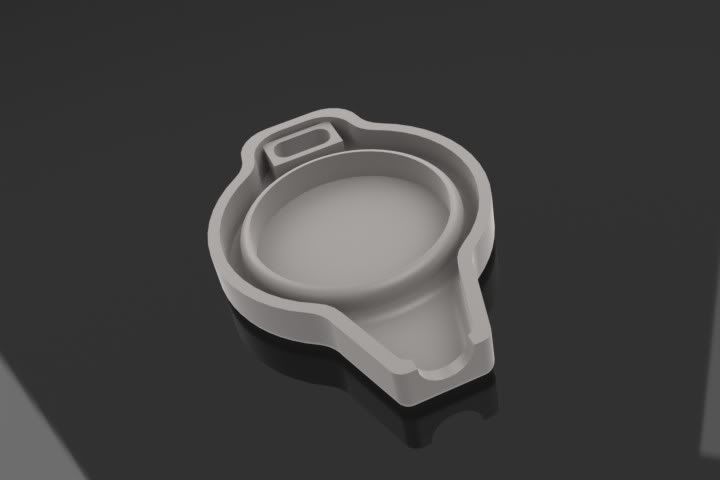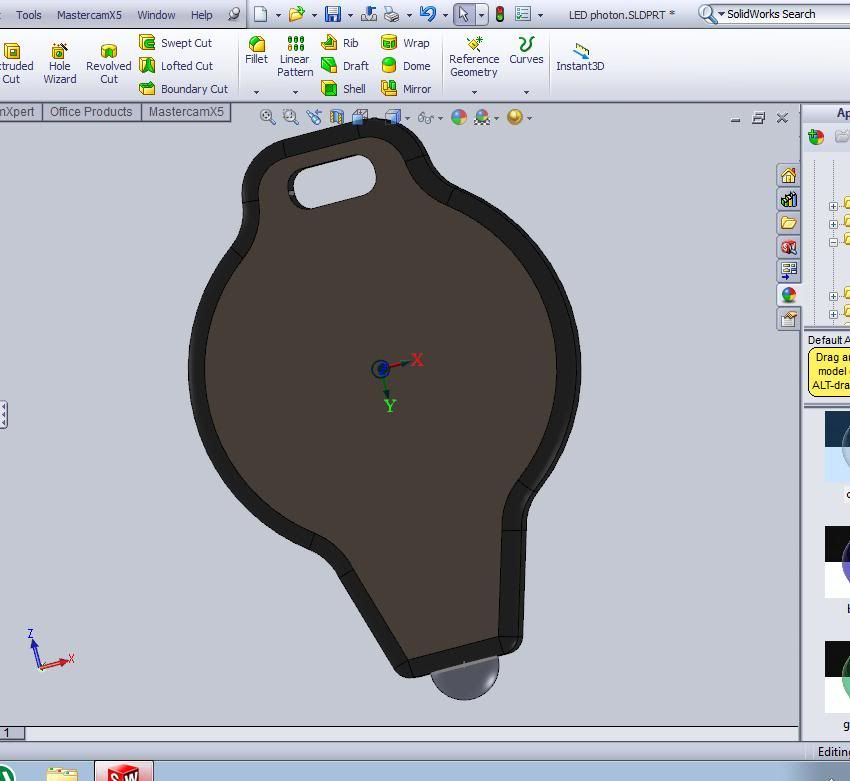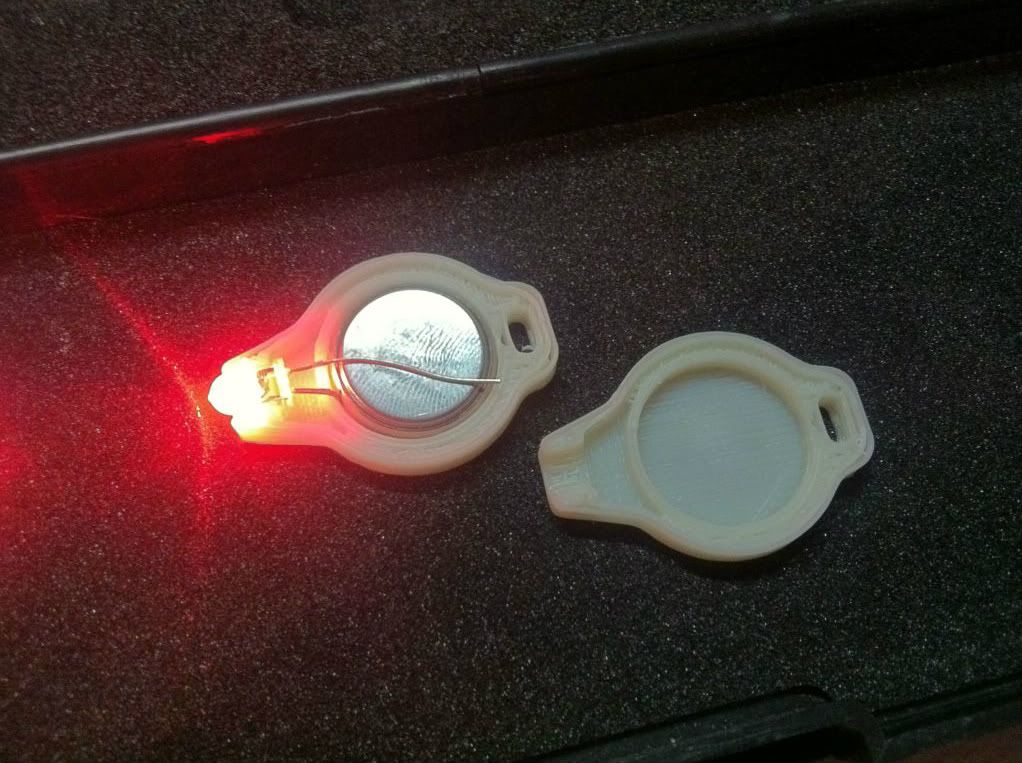 Anyone else do any CAD/CAM/Modeling?