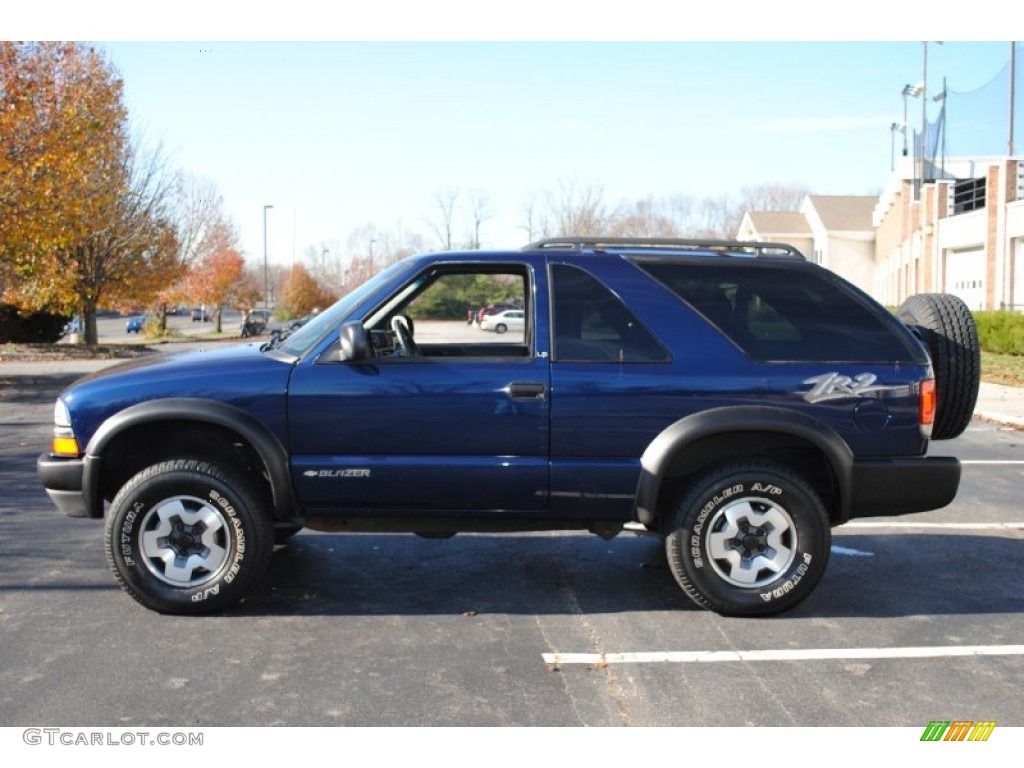 *this is not our specific Blazer but a picture to show you a blue 2000 LS Blazer ZR2
Rather than sell it for scrap, I'm helping a friend part out his 2000 Blazer ZR2.
The Blazer ran, but we used the engine, drivetrain, and various other components to put in a dead S-10 ZR2 (to make it un-dead).
We're working on stripping it down and finding what is able to be sold and what isn't (he needs money to pay for his S-10 repairs).
More parts will be added as the month progresses or per request. All items will be sold through eBay.
Extremely large items will likely be local pickup only.
Parts available:
-Auto transfer case (listed)
-Assorted interior trim pieces
-Doors (trim, door, mirror, etc)
-Rear view mirror
-Rear seats (R & L, complete)
-Front seats (frames, foam, or cloth covers)
-OH S%*T! bars (handles, 4x)
-Hangars (the little nub to hold a clothes hangar, 2x)
-Spare tire mount
-Chrome bar that goes in the grille (like on the pre-'05 Trailblazer)
-ZR2 Fender Flares
-Roof rack
-Antenna
-Windows (definitely will not ship)
-Ash tray w/ 2 lighter plugs
-Assorted dash trim
-Turn signal stalk
-All rear tail lights
-etc, etc, etc
If you are interested in any parts not listed, PM me and I can go check to see if it's there.
[ebay]271448268448[/ebay]