(Not a "will it fit?" thread).
Background: I'm running MarkMC's 2" lift and on the verge of buying wheel spacers. The TrailBlazer is getting promoted off of primary daily driver duty and my 245/70R16s (~29.5") need replaced (within a month most likely). Asking on GMTNation instead of OffroadTB for a reason; I like hitting some light trails and mud puddles on the weekends, but my TB is still an asphalt/gravel queen for now.
Stock tires look like goofy recessed little doughnuts and I want to fill the wheel wells better. There's a ton of pics out there of 265/75R16 (~31.6"), but they're too big for what I do IMO. I want a happy medium size and can't find any real good reference pics.
Request:
Any pics of people running ~30.6" tires, bonus points for those with a lift and spacers?
See: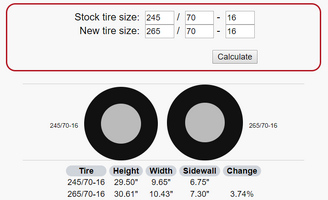 245/70R16