advice on NAV screen?
new Guy from Alabama w/07 Saab97X 5.3 AWD
fuses seam fine, my radio actually works. no clock displayed, haven't checked if there is a NAV DVD in head unit ,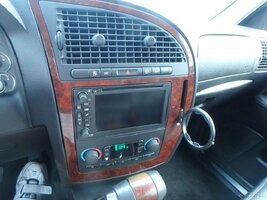 tried to eject DVD will there be additional places where the DVD is inserted?
is this the correct PN from GM (v10.4 2013).
Part number 22846887 for NAV DVD operating sys.
I just purchased this car not farimiarl at all w/ car. hope to get and share knowledge about this car.
also advice on broken cup holder