Well, the fatherlord was out working in the yard for the weekend since we had the recent wind and snow storm so I took over the garage for the weekend. I had left over paint and tint from the last weekend job, and I picked up the Herculiner kit from Oreilly's. During the December NW meet Fishsticks got me sucked into the idea of using truck bed liner instead of painting it with ordinary paint. I was sold... haha
So, long story short, pulled the car in Saturday morning and got to work sanding taping washing and prepping.
Small touch, big difference!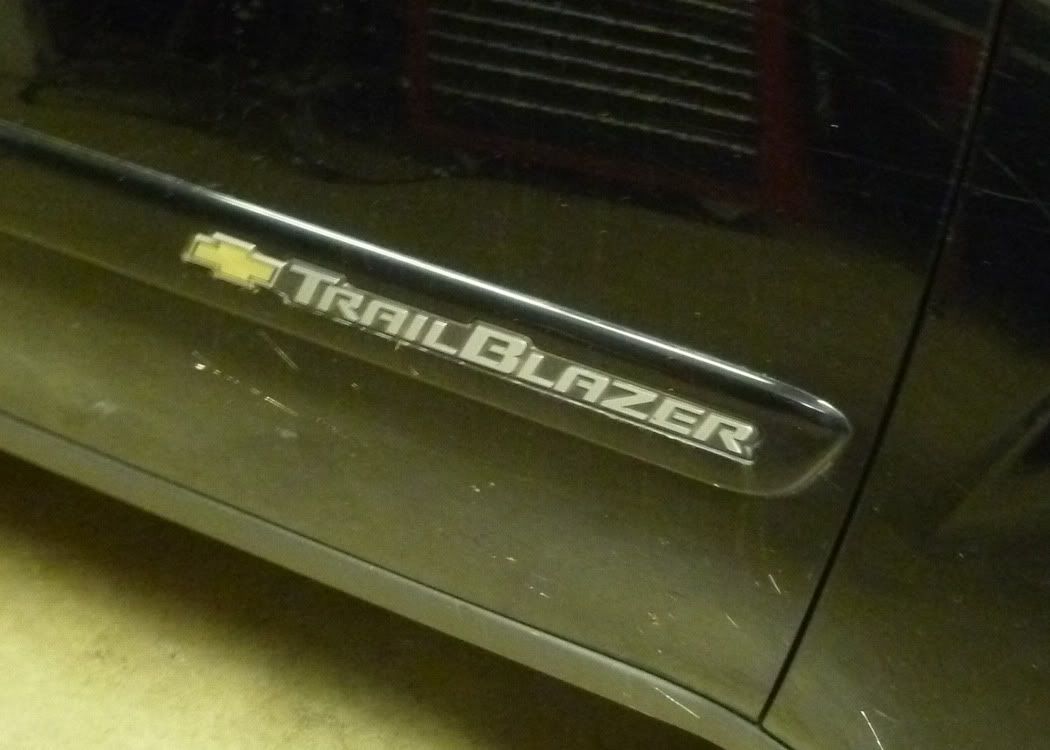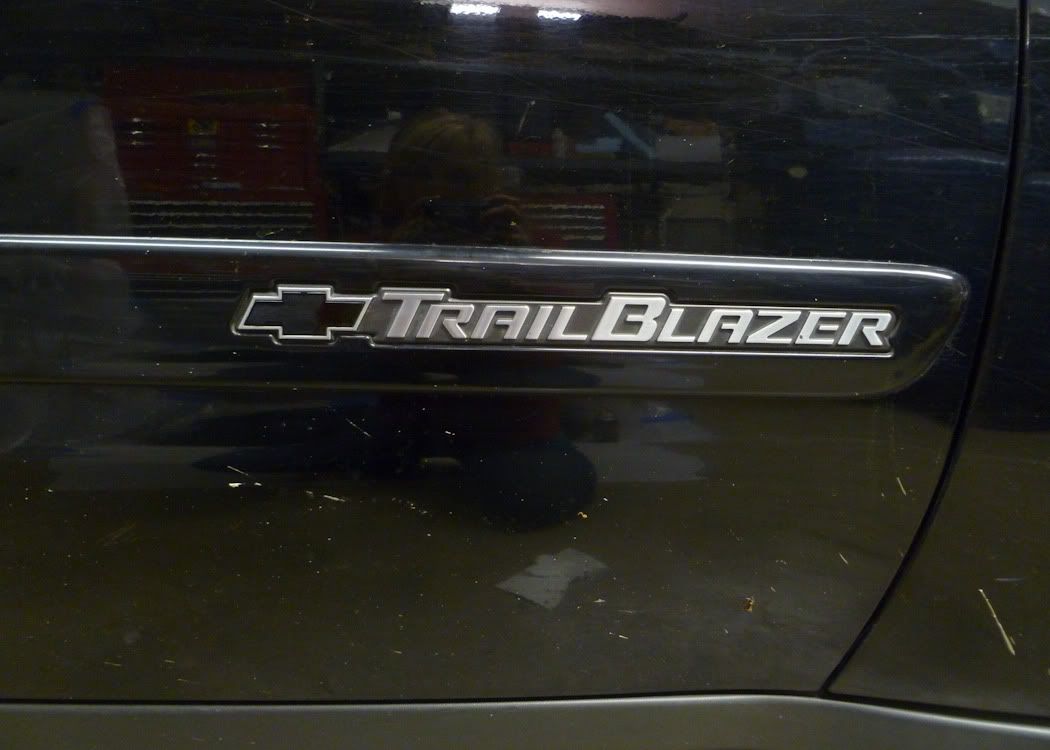 While getting the side emblems taped off, I figured what the heck lets tint those mirror turn signals too. Got those all prepped as well. I used the air compressor to dry them off quicker, and well the black plastic piece inside shot out; oh hey, more area to light up! So I did it to the other one too.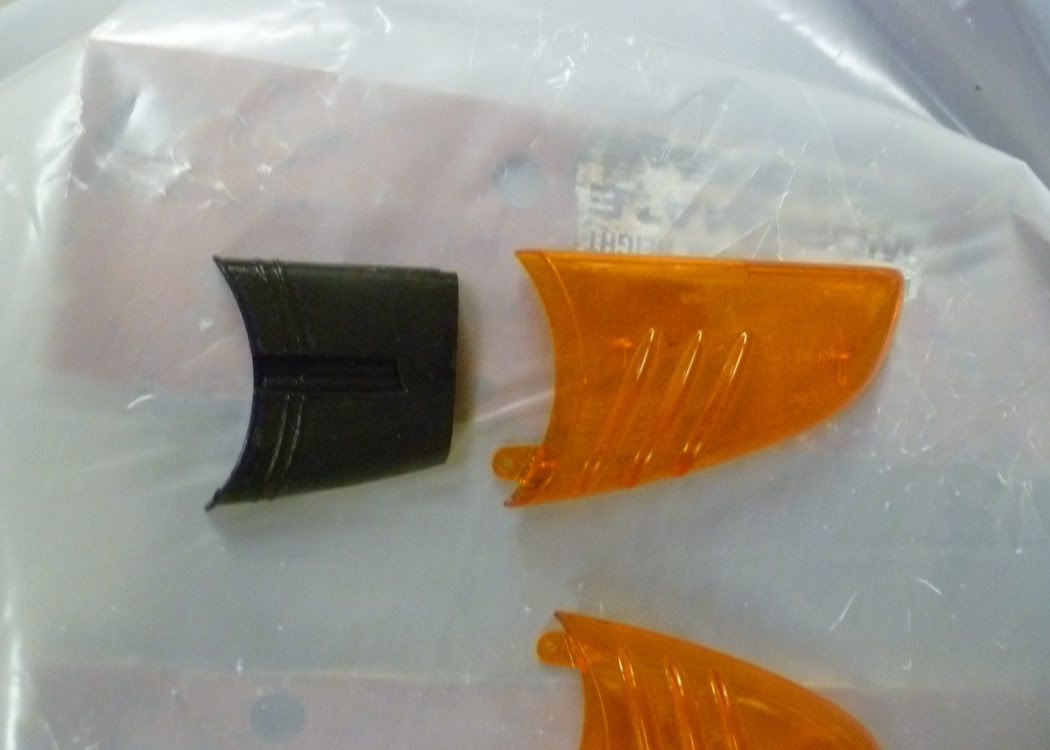 I also painted up the front grille mesh so it now matches. The grey was really getting to me....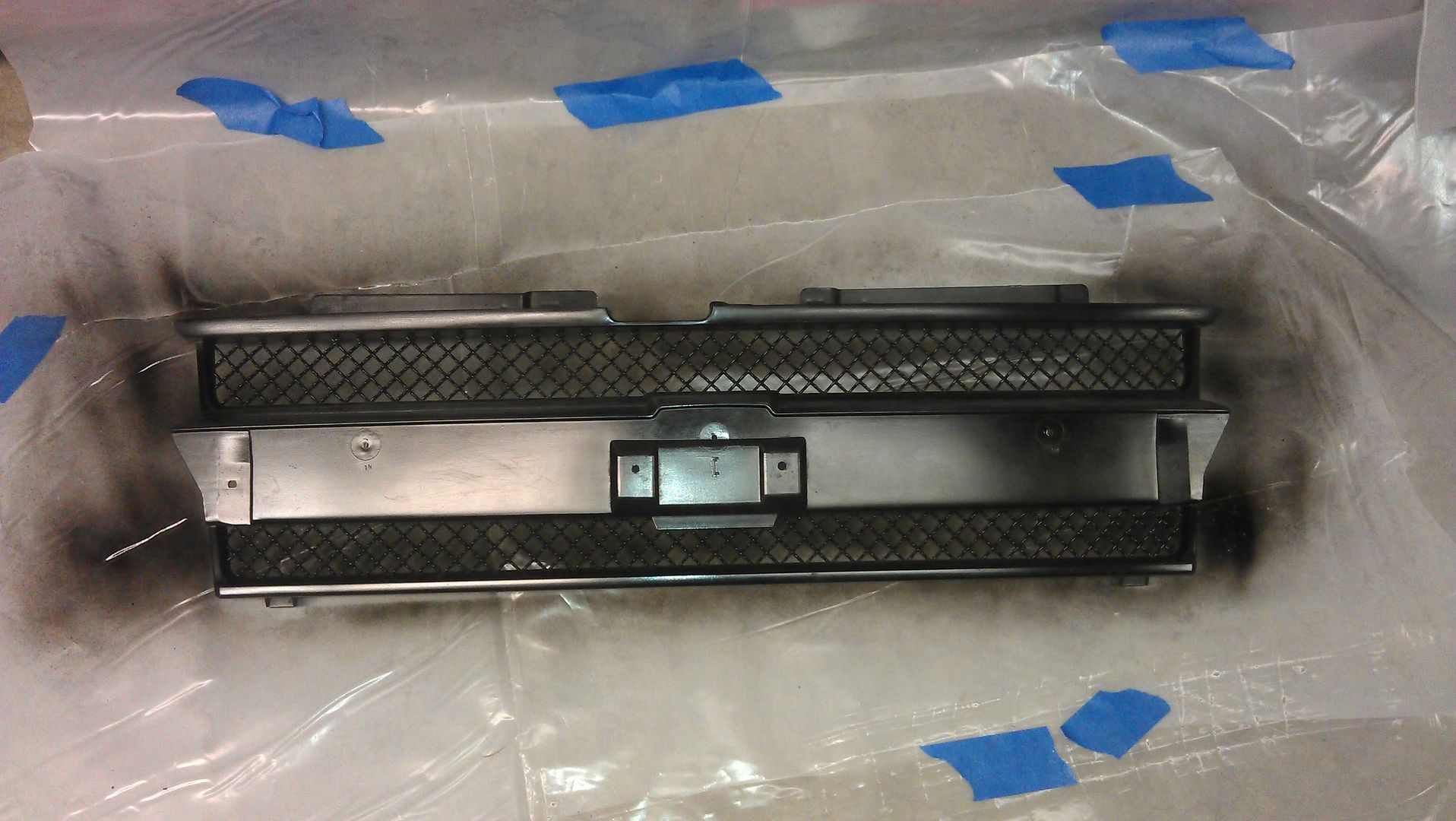 Additionally attempted to clean out the headlights... the seal wasn't very tight on the bottom and I had muddy water shoot up into it last December. Only thing that bugs me on the car.
So, now he is finally the black beast I always wanted



Im glad I went with the herculiner vs. paint. Durability as much as its a bit more rugged look haha. All thats left is the center guard, lights and roof lights. :wootwoot:
Working away! hahaha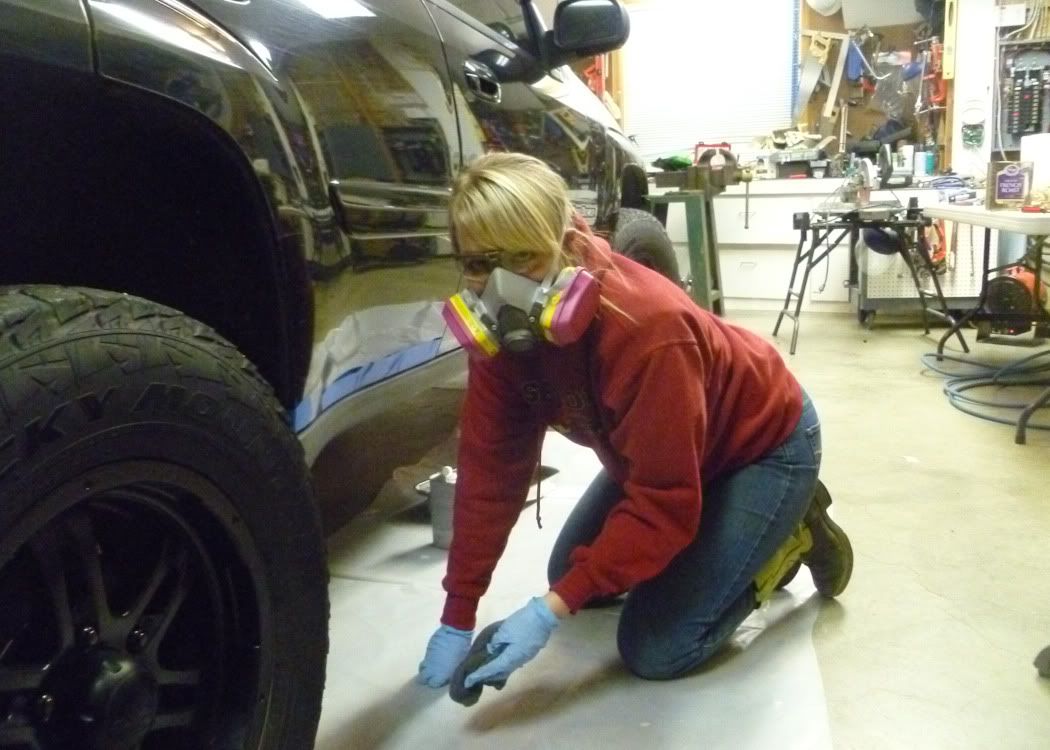 Work Station
Before/Afters: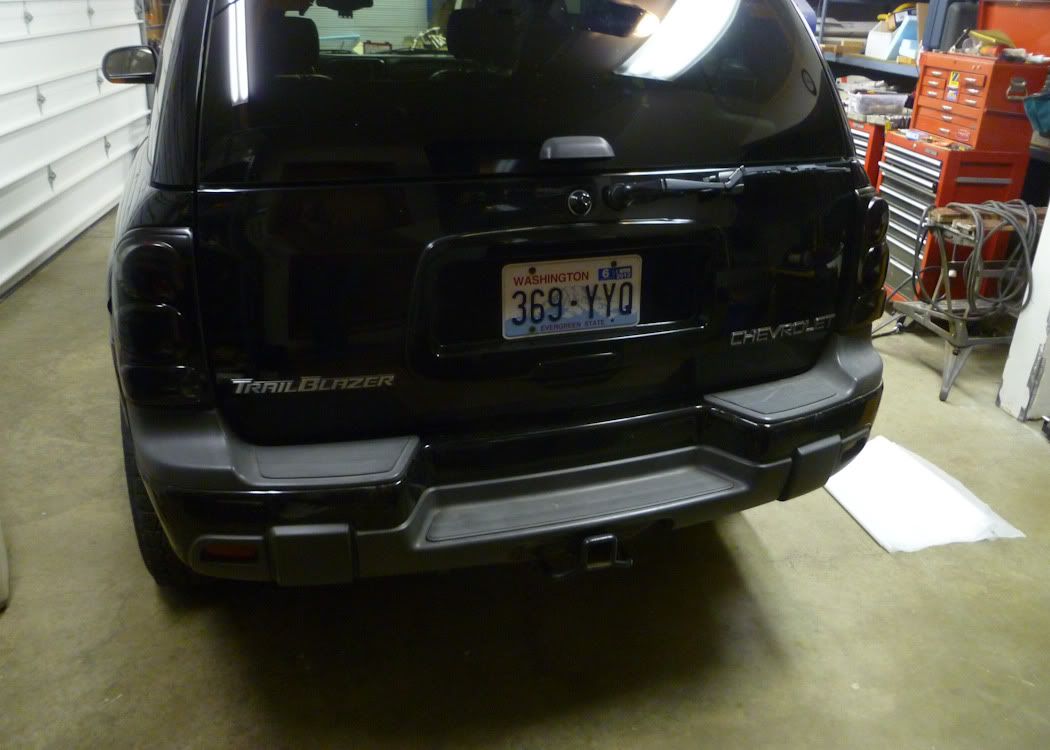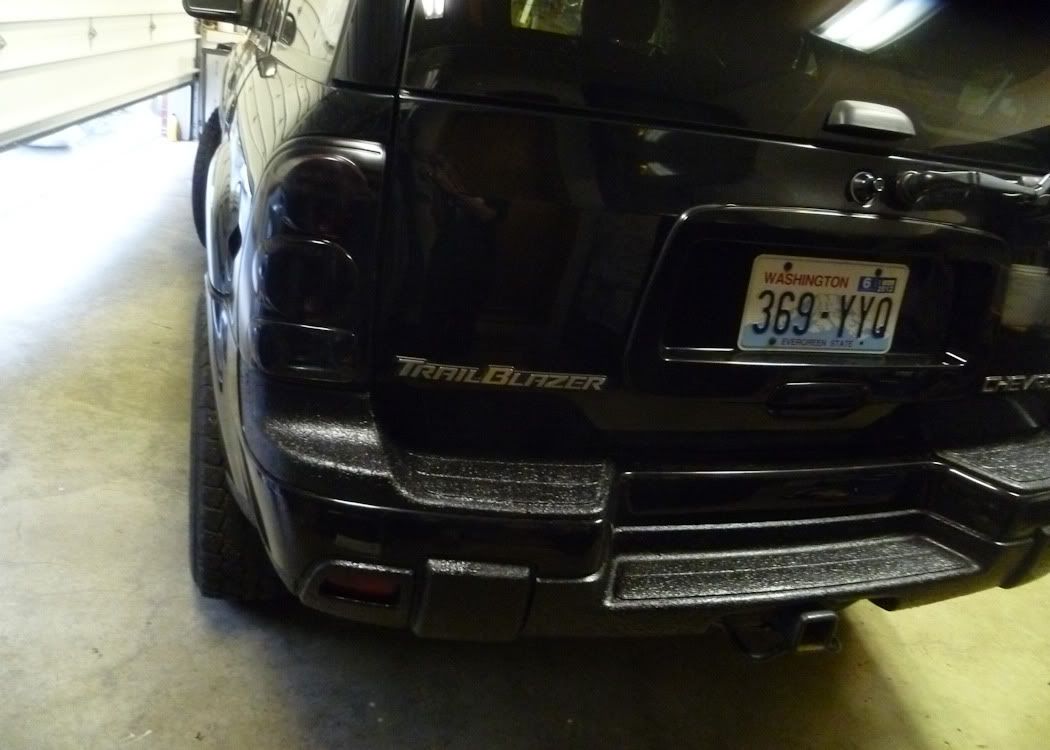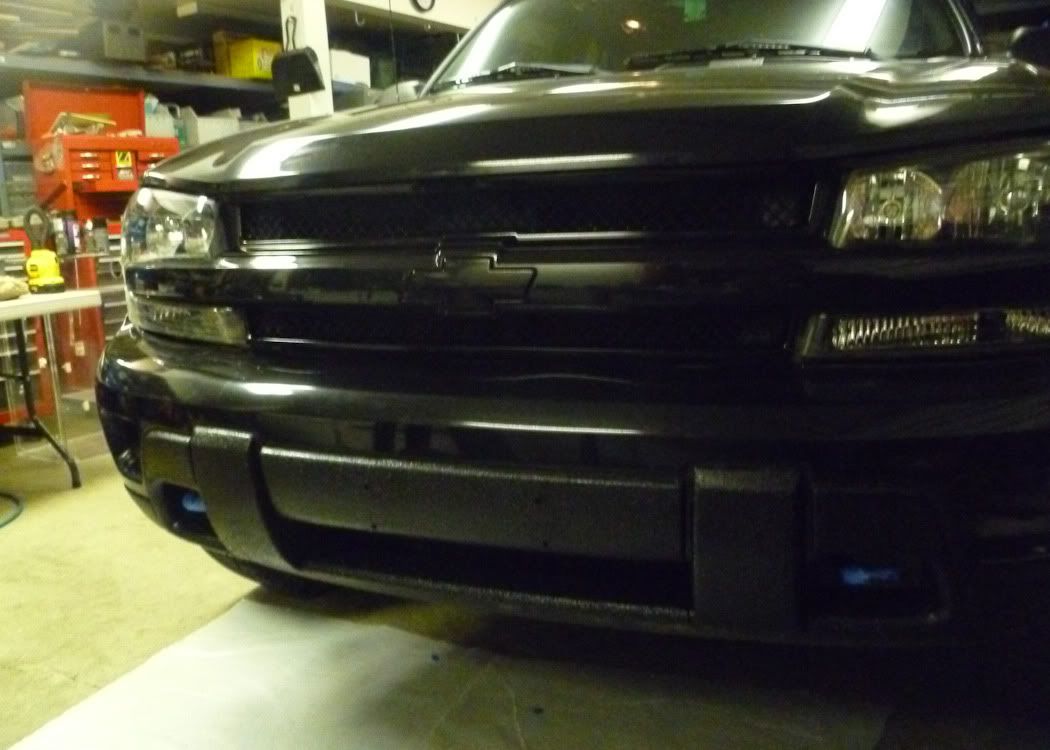 I will get outdoor pictures tomorrow. I did the second coat this morning and it is dumping here, so I wanted to give it at least 24 hours to cure before putting it out into the elements. Overall I think if you are contemplating painting the bottom trim of your TB do it. 100242391032x better.
Let me know your thoughts!!!
:wootwoot: