Almost uglier than the XUV seats in the following post. They're wasting precious indoor space a fourwheeler could be using. Time to go!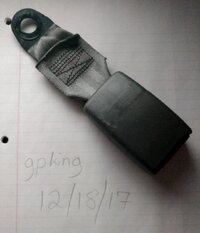 Note:
The sensor wires broke and pulled out of the driver's seat belt buckle. Buckle (above) is included, I just haven't re-installed it yet.
I replaced these seats with power leather and never looked back.
Other than that, the seats are tear free. Plastic is fine. All functions work.
They have an aftermarket Mopar "stain resistant" coating applied by the dealer.
I removed all french fries.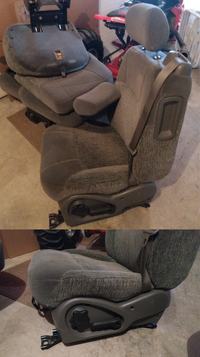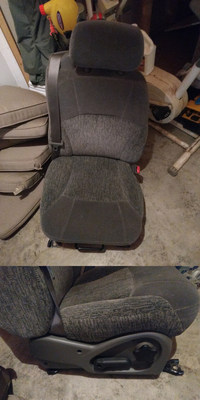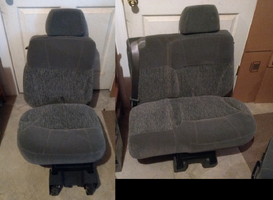 Asking $25 for driver, $25 for passenger, $35 for bench.
Or $75 if you take the whole set.
Located near Frederick, MD.
PM if interested.
Last edited: