Original poster
Lifetime VIP Donor
"
Taking Advantage" Of A Vintage Snap-On Vantage Diagnostic Tool:

The Snap-on Diagnostics Vantage v5.0 Power Graphing Meter MT2400 w/ KV Module
In many of Paul "Scanner" Danner and his Brother Caleb's YouTube Repair Videos, I've noticed that they use their
Snap-On Graphing Multi-Meter
(it has a Two Channel Oscilloscope Feature, too)
for any number of Diagnostic and Component Checks and I thought,
"
Hmmmmm… I wonder if there are any of these available over on eBay?'
So I bounced over there and sure enough, there
WERE
… However… some of them were either INOP or sported Incomplete or Damaged Components and most were asking WAY TOO MUCH in their price ranges.
But I kept at it ...and found ONE COMPLETE KIT that not only had the OEM Unit… it also would come with the working KV Clamped Add-On Section attached that is so necessary for doing Coil On Plug High Voltage Diagnostics. It ALSO would come with the Modular RAM-ROM Card as Version 5 out of the 8 Updated Software Versions Snap-On had created before finally discontinuing this Device.
I noted that the Version Issuance Date was the Year 2002. This was an important consideration, since I own a 2000 Chevrolet Silverado 1500 and a 2002 Chevrolet Trailblazer AND since these Meters were very much in vogue
(and VERY Expensive)
as far back as the early 1990s, I did NOT want to Tear a Thousand Dollar Bill in Half and wind up getting a Snap-On Vantage Kit that would
NOT
have ALL of the features it touted and actually loaded into-onto the RAM Chips of that Damned ROM Card. Well..
So Far So Good!
NEXT UP … I bounced over to make a quick check on YouTube and re-visit most of the "ScannerDanner" Videos where he and his Brother Caleb had also used this Vantage Meter…
and What Do You Know! ...
There was
THIS
Cool Video from "Crazy Ivan" … The Man From PHAD (Pine Hollow Auto Diagnostics) performing an In-Depth Look at an INOP Snap-On Vantage Model# MT2400 Graphing Meter and
THAT
is what finally
SOLD
me that this
eBay Offer would be One Great Buy:
From "Crazy Ivan" a Hands-On Bench Top Review:
Diagnosing COP Ignition:
Repairing the Vantage Meter with a Power Off Issue:
Repairing the Vantage Meter with a NO Turn On Issue:
Troubleshooting a No Start Issue with the Vantage Meter:
Here are some Images of the Kit that I finally 'Pulled The Pin' on and Got: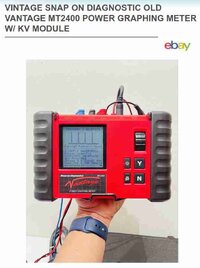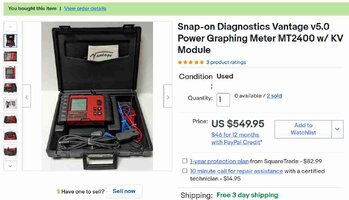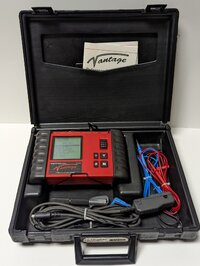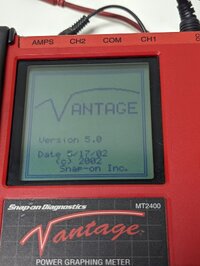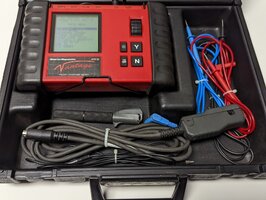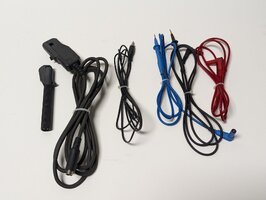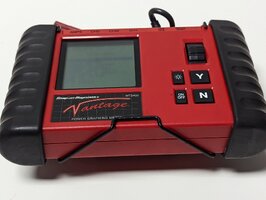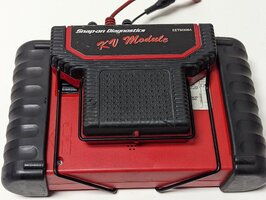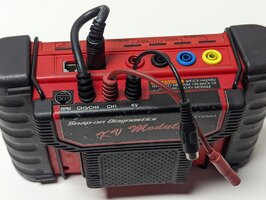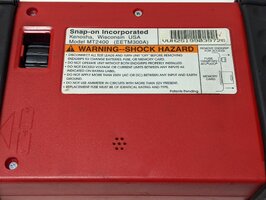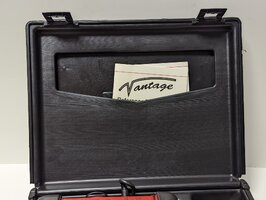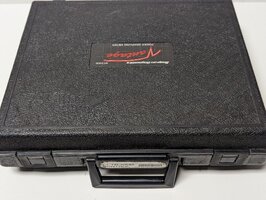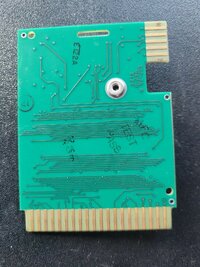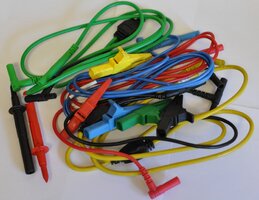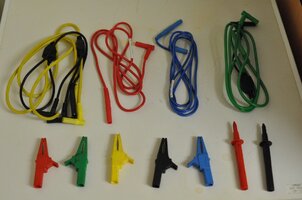 ***It would be very nice if there was a separate category or sub-listing for Diagnostics Tools that like these do, would focus on threads covering Oscilloscopes, their Accessory Attachments and Use other High End Diagnostic Meters in Kits like THIS one.***
Last edited: